Microsoft has announced a new integration that lets you embed Pinterest Pins, interactively, within OneNote and Word.
As more and more educators around the world use Pinterest to discover materials, lesson plans, and ideas, for their classes or courses, a common request has been an integration between Pinterest and OneNote.
Now, users can easily embed Pinterest Pins in OneNote, organize them, or share them with others – in the so-called "OneNote Class Notebook."
Also, following the recent announcement of interactive content support in Microsoft Word for web, there is also an integration between Pinterest and Word.
How to Embed Pinterest Pins in OneNote and Word
Simply paste a Pin's URL onto a OneNote page and it will be embedded interactively. Similarly, paste a URL into any Word for web document, and it will render interactively as well.
The functionality is similar to how OneNote and Word for web both support other embeds from other apps.
OneNote
Embedding Pins in OneNote lets you create pages, sections, and entire notebooks full of Pins! The integration works in OneNote Windows 10, Online, Mac, iPad, Android, and 2016.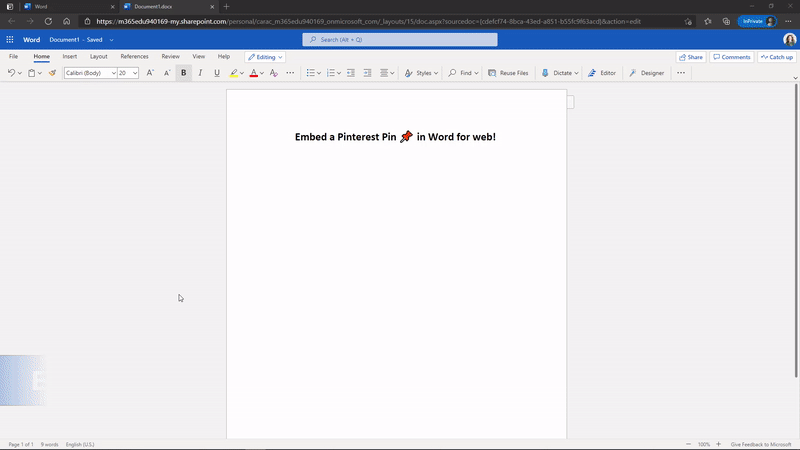 Word for web
Pasting a Pin into a Word document is easy, but the feature is only supported in Word of web.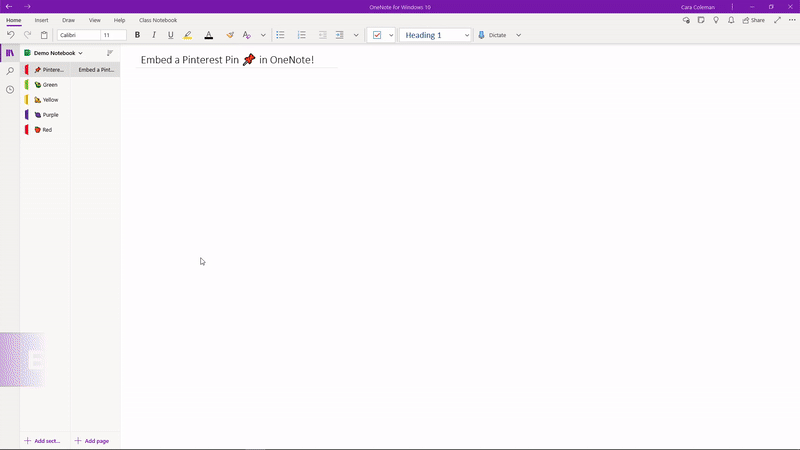 ---
You might also like
---
More from Pinterest
---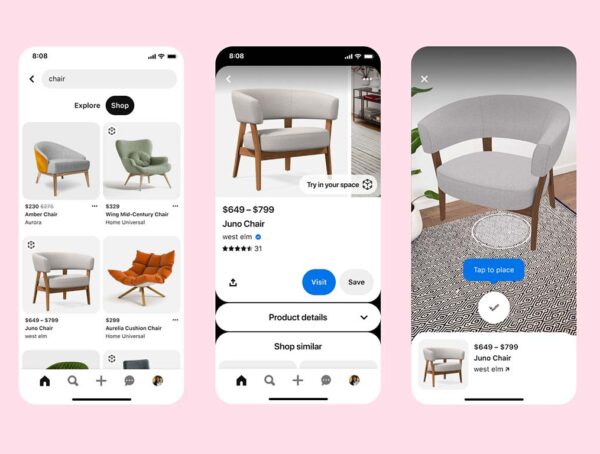 Pinterest is releasing a new AR Lens that lets users see how furniture would look in their homes before buying …