LinkedIn is introducing controls for individual posts which let users restrict who can see and comment on them, as well as let them create "their own feed."
LinkedIn is adding new ways for you to control who views your posts, who can comment on them, and even letting you build your own feed so you don't have to see everything anymore.
If you have spent some time on LinkedIn lately, you may have witnessed that the platform has changed. There is definitely more spam than ever and more bullying via comments too. What was once a "safe" platform has now caught up with the rest, and that is not a good thing.
Here, I will share my latest LinkedIn post with you, because I also have a personal rant against a type of content (you will know what I mean):
1. Restricting audiences for individual posts
On LinkedIn, posts are, by default, visible by all of your connections and followers. With the new control settings, you can now specify the audience you want to reach for each individual post you publish.  You now have five options:
Anyone: Any web user on or off LinkedIn
Twitter: Share with anyone on LinkedIn and also post to Twitter
Connections: People you are directly connected to on LinkedIn
Group members: Members of a LinkedIn group you belong to
Events: Attendees of an event you RSVP'd to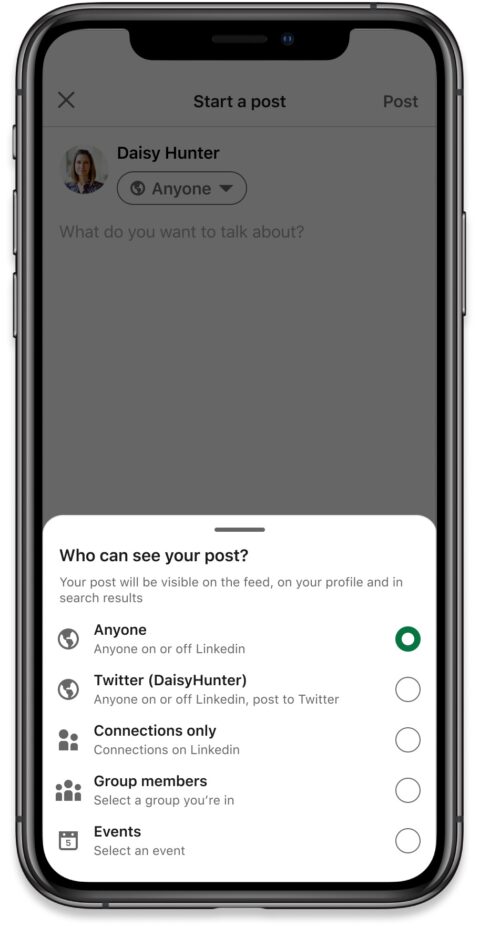 While we can all agree that this is a welcome feature, we would have loved for LinkedIn to take this a step further and allow the creation of custom audiences. Instagram has "Close Friends" for example, that lets users build a specific audience with which they feel comfortable sharing personal content.
2. Restricting comments on individual posts
If you are OK with everyone seeing your content, you may still want to limit who can comment on your posts. Here again, you are presented with a few options:
Connections only: only the users you are directly connected to can comment
Everyone: everyone on LinkedIn can comment
No one: No one can comment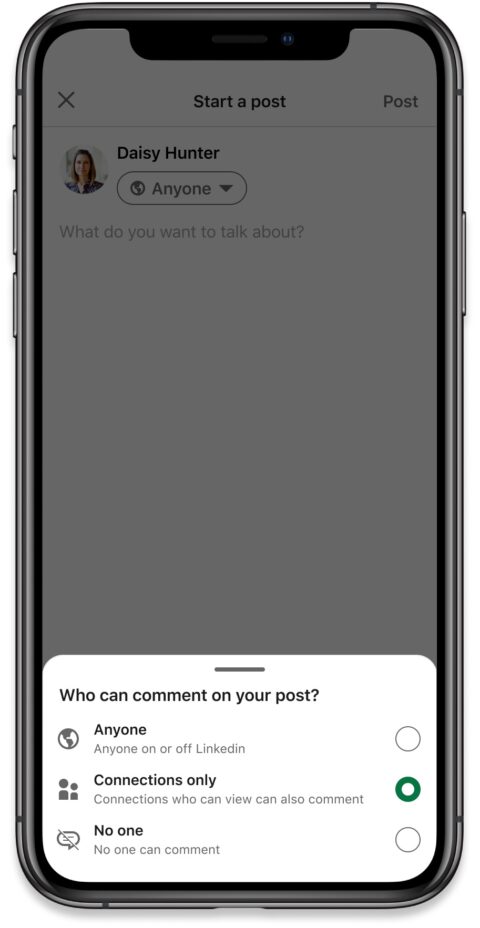 This new control feature is very similar to how reply restrictions work on Twitter, where everyone can see a tweet but not everyone can reply to it.
Note that this setting will not stop anyone who can see the post from liking, reacting, or sharing your post. It only blocks certain users to comment on it.
3. Curating your own feed
Here, LinkedIn is taking a huge step to making its feed interesting again. With the amount of spammy content that has now taken over the platform, LinkedIn chose to introduce a new tool that lets users feedback on what they want to see more or less of.  To access this tool you will need to click on the three dots in the top-right corner of individual posts.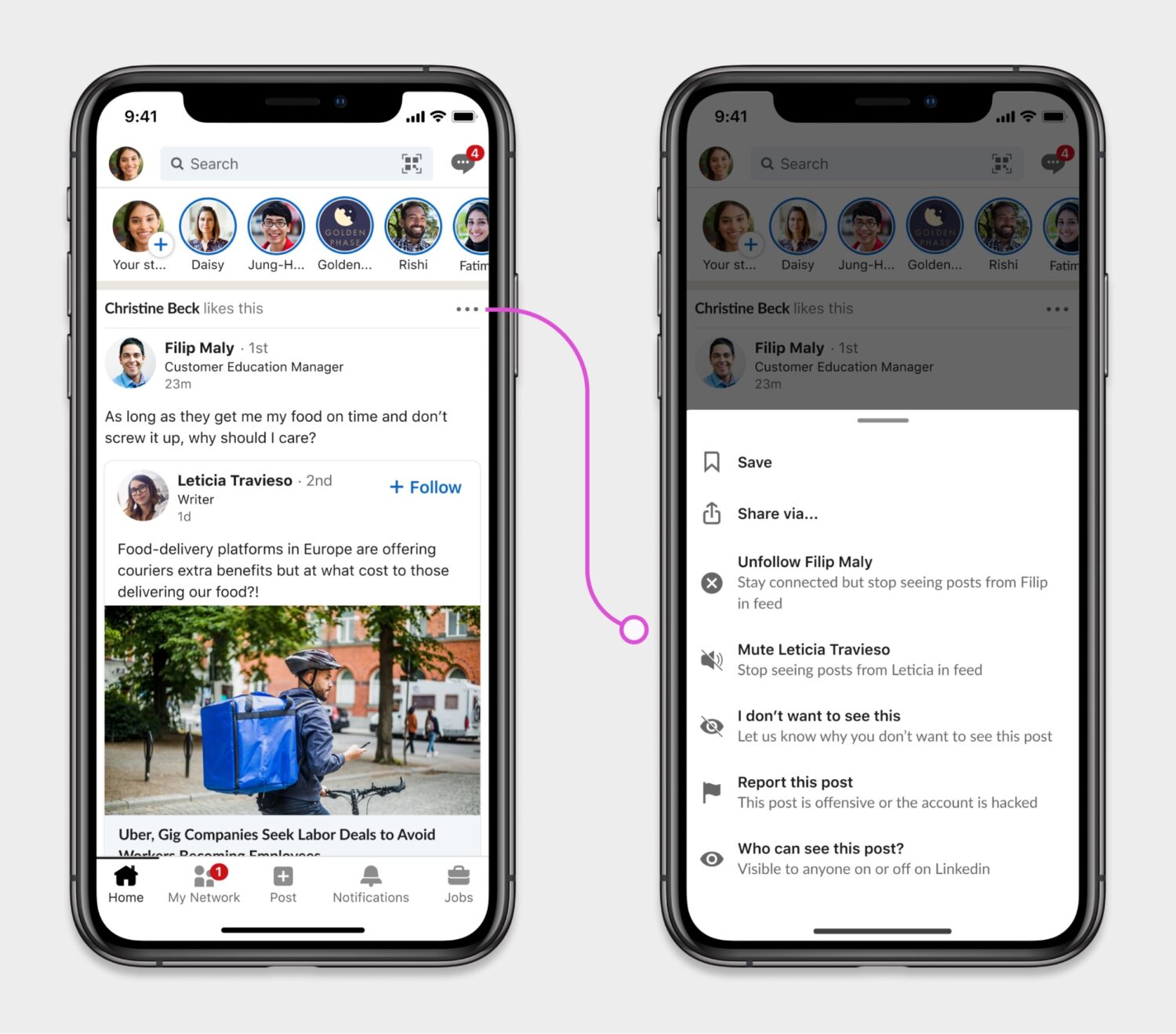 ---
You might also like
---
More from LinkedIn
---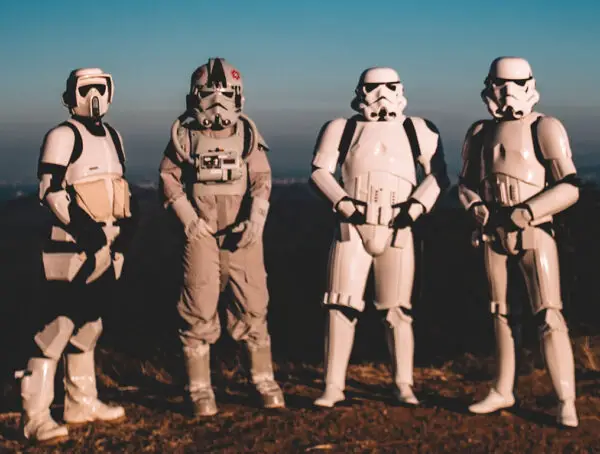 In this month's social media experiment, we set out to find out what LinkedIn pods are and whether they actually …