Marketers, rejoice: social media ads DO work! This is at least what Deloitte's latest Digital Democracy Survey found, with 50% of Millennials saying that ads on social media have a medium or high impact on their buying decisions.
#BeatTheBuzz:
The world's greatest agencies and most exciting brands gather in London, on April 14th.
Book your place now
!
The study from November of 2015, looked at 2,205 US consumers, and explains that influencer endorsements and video game ads mean a great deal to them. Predictably, young folks are also more influenced by recommendations coming from their social circle or an online review than a TV ad.
If you like our stories, there is an easy way to stay updated:
Follow @wersm
Moreover, Deloitte set out to investigate text message advertisements, and found that they're 10% more influential than last year among Millennials. This is particularly good news for marketers who plan to leverage the rumoured upcoming advertising features of Facebook's Messenger.
Nevertheless, social media is still a lightweight compared to peer recommendations. Across all age groups, they remain the undisputed number one way to influence a purchase decision for 78% of survey respondents.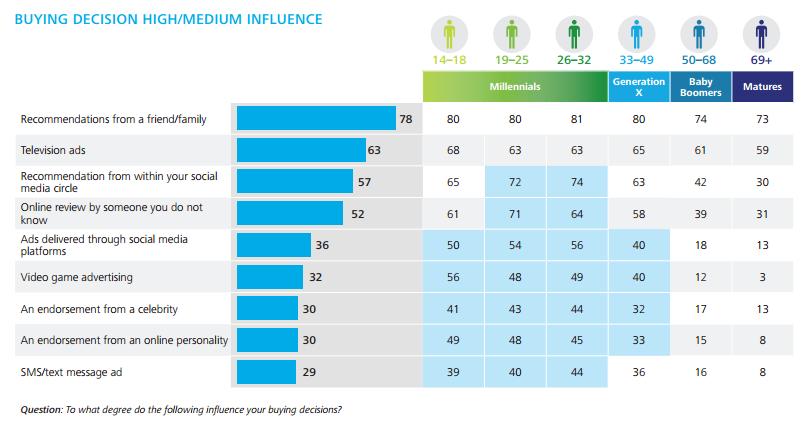 Source: Digital Democracy Survey, Deloitte 2016
Through the release of audio and video options such as Snapchat's Chat 2.0, social networks strive to blur the boundaries between online and offline. And it's proving effective: the survey found that 2/3 of Millennials consider talking with friends on social media is as valuable as time spent together in-person.
If you like our stories, there is an easy way to stay updated:
Follow @wersm
However, Millennials give little chance to have their attention retained for a long period, as only 1 in 5 Millennials say they're ready to read or watch long-form content on their devices. Marketers, keep your content short and snappy.
So long as they're digital, ways to reach them are plentiful, and these figures shed some light on the kind of tactics that are currently influencing their buying decisions, as well as the state of social media for people aged 14-32. As always, a bespoke approach and a fair bit of testing are needed to determine what really works, as it is conceivable that results will vary from one online community to another. While overlooked in the study, that good old email marketing is also a very viable and cost-effective way to be relevant to Millennials in certain circumstances.
Now it's your turn… What works best for you? Let us know in the comments section below!
The full report is available here.
---
You might also like
---
More from Experts Talk
---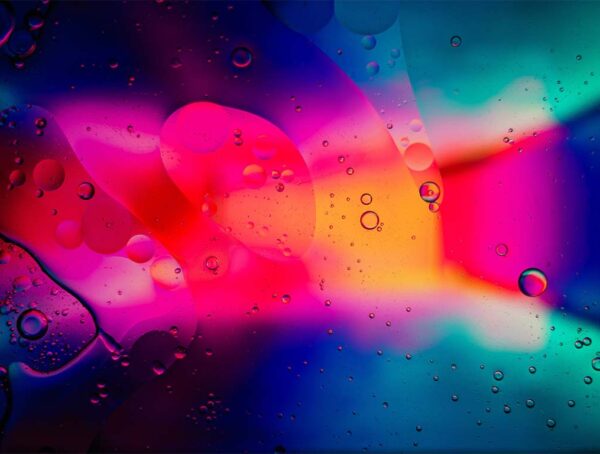 In this month's experiment, we set out to find out whether adding custom alt text on Instagram posts improves reach.