Yelp is launching a new 'Popular Dishes' feature and improving engagement on 'Yelp Connect' as part of a new home feed experience on iOS.
Yelp is adding a couple of new features to its new feed experience for iOS users starting today across more than 25 US states. The new features give users an easier way to discover relevant content on the app homepage.
Yelp hopes that the new experience can help consumers discover relevant, local, and unique content from restaurants by surfacing them in a user's home feed. It allows diners to scroll through a vertical feed that features visual content from local restaurants in their city, including Popular Dishes and popular photos from other diners – and see updates directly from restaurants.
The app uses machine learning to identify popular dishes and suggest the most commonly mentioned dishes within a restaurant's reviews. The content on consumers' home feeds is personalized on the basis of the user's proximity to the business, the recency of the content, and the popularity of a dish in reviews.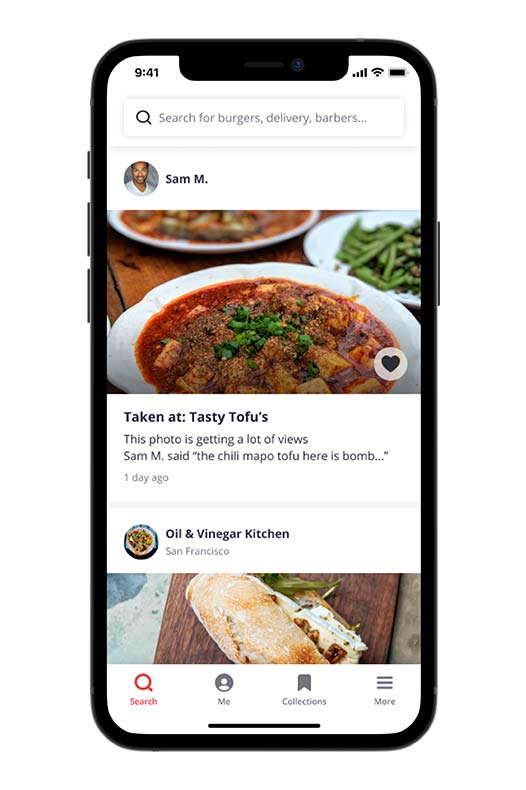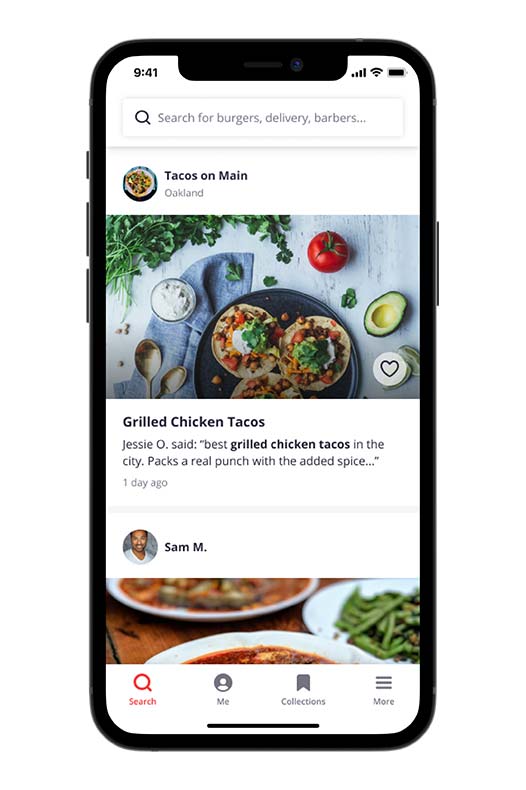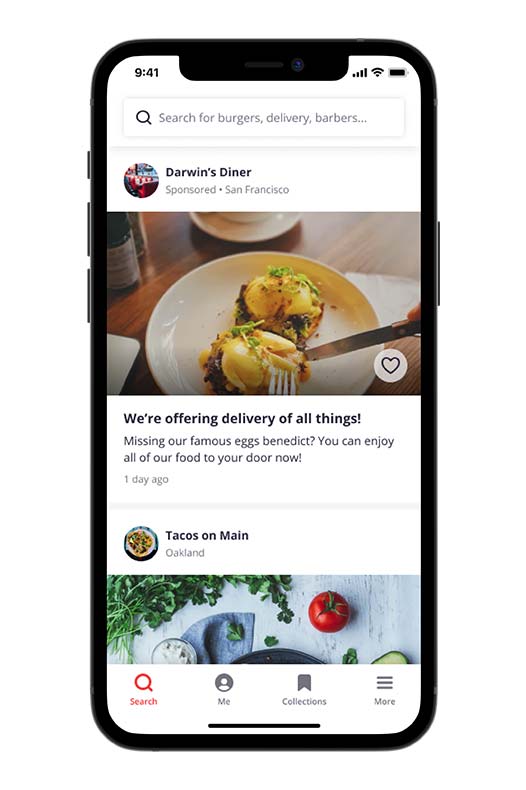 When a user clicks on a popular dish in their home feed, they will be redirected to see more photos and reviews mentioning the dish from that restaurant. The feature will also allow users to click on a popular photo of the restaurant to see more details on the business page, including a view of the interior or exterior of the restaurant.
Yelp has also improved the user experience on Yelp Connect, a paid feature that enables businesses to share updates with new and existing customers. In addition, restaurants' posts will gain greater visibility and engagement as users will now quickly discover these Connect posts right within their home feed.
Clicking on Connect posts seen on the home feed will suggest users view the business's Yelp page, share the post with others, or engage with it by tapping the heart icon.
"We're always thinking about how to best highlight content from the wide variety of great local businesses on Yelp, as well as improve the consumer experience to make it easier for people to discover more of their communities" explains Phillip Zukin, Group Product Manager at Yelp. "In the coming months, users can expect to see more community-driven content on their Yelp home feed from around their city."
---
You might also like
---
More from Lifestyle
---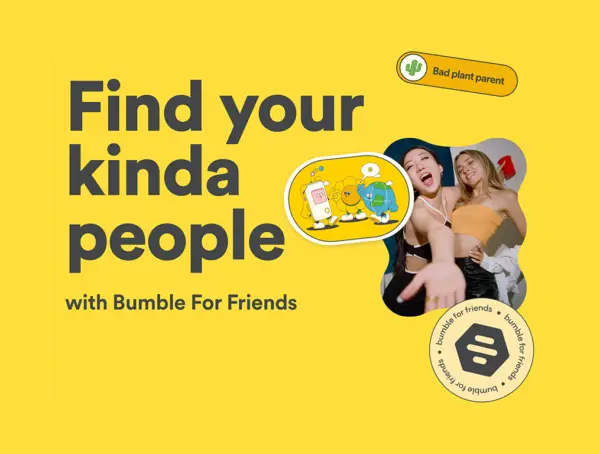 Dating app Bumble said it is testing a separate app, Bumble for Friends (BFF) in select markets to help users …