Another record! Wiz Khalifa's 'See You Again' featuring Charlie Puth has surpassed Psy's 'Gangnam Style' as the most-watched video on YouTube.
Since 2012, the video with the highest number of views on YouTube has been a tune that you either love or hate: Psy's 'Gangnam Style.'  The video in question surpassed Justin Bieber's 'Baby' that year, and went on to break several other records. For example, it became the first video on YouTube to get over both 1 billion views, then the first video to get over 2 billion views, and then even "broke" YouTube's 32-bit integer counter in 2014! Psy also got a special award for being the most watched video ever!
Today, Wiz Khalifa's video for 'See You Again' has surpassed 2.9 billion views on YouTube – and has received an average of 3 million views per day in 2017 alone. After YouTube updated is counter to 64-bit, the new record to break would be 9,223,372,036,854,775,808 views… which, is pretty "unbreakable" if you ask me. In any case, Wiz Khalifa's tune is rocking YouTube properly right now. The artist himself even commented on the achievement,
[quote]I'm super excited and grateful to everyone who supported the song and video on YouTube, and happy to inspire and impact so many lives.[/quote]
I don't know what lives Khalifa impacted with his video, or how he inspired anyone (he certainly didn't change the world), but he certainly caught people's attention. On the other hand, Charlie Puth who is featured in Khalifa's hit, said something that could only give hope to so many other people trying to make it big:
[quote]I remember when I signed up for YouTube in 2007 and had hopes of uploading a video and it reaching 10,000 views. Now a decade later, it feels incredible to be a part of the most-viewed video on YouTube.[/quote]
Image: Screenshot from YouTube video.
---
You might also like
---
More from Social Fun
---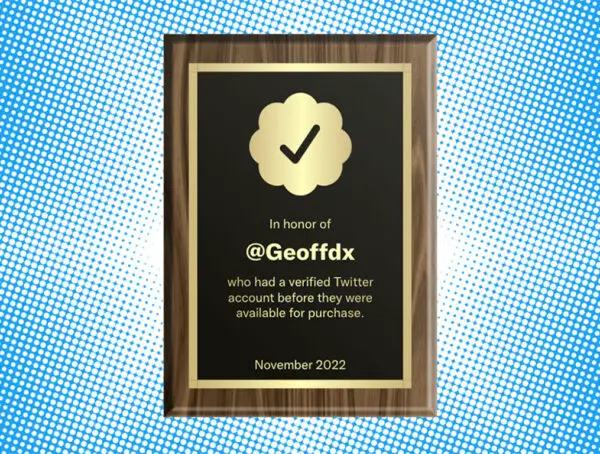 Veriforever is a web app that lets you create a personalized plaque to commemorate your Twitter verification. Before Elon takes …