WhatsApp now says it won't limit app functionality if you decide not to accept its controversial new privacy policy.
Earlier this year, WhatsApp announced a new privacy policy that caused quite the stir among users, leading many to abandon ship altogether in favor of other more "private" apps like Signal or Telegram.
Over the following months, it became obvious that trying to force people to accept the new terms was going to be difficult, so WhatsApp once extended its February deadline to May 15, but users were having none of it.
While the deadline only became effective for new users, the Facebook-owned company said that existing users would instead be encouraged to accept, in fear of losing app functionality.
Now, citing "recent discussions with various authorities and privacy experts," WhatsApp is backtracking again, letting users know that reminders won't be persistent – and that they will lose no functionality on the app if they don't accept the updates.
Before the May 15 deadline, WhatsApp had said that users wouldn't be able to access their chat list while still being allowed to answer incoming phone calls – and video calls.
In a help article, WhatsApp says that "the majority of users who have seen the update have accepted," so it will "continue to display a notification in WhatsApp providing more information about the update and reminding those who haven't had a chance to do so to review and accept."
WhatsApp seems intent on getting people to accept its terms as soon as possible – and whatever the cost.
While it currently has "no plans for these reminders to become persistent and to limit the functionality of the app" WhatsApp knows that there are other ways it can force users into a corner to accept the policy.
For example, new users, or those who reregister for the app – or users who want to use a feature related to the update.
---
You might also like
---
More from WhatsApp
---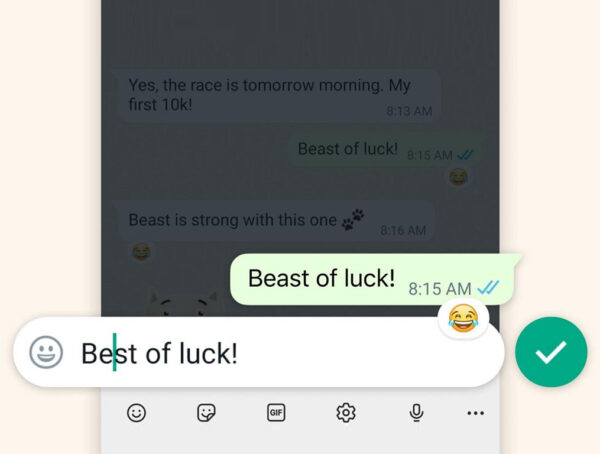 WhatsApp announced today it will finally let users edit messages, one of the most anticipated features. You will have 15 minutes, …