WhatsApp is giving users more time to think about accepting a new data sharing policy that would see their data shared with Facebook.
In a blog post last Friday, WhatsApp addressed its "recent update," the confusion created in its wake and what it calls "misinformation causing concern." In the post, WhatsApp said that is shared with others (friends and family) will always stay private, as will conversations that are end-to-end encrypted.
As such, WhatsApp doesn't keep logs of the people that its users message – or users' locations. Furthermore, it says it doesn't share contacts with Facebook.
Addressing concerns, WhatsApp wants to reassure users that none of that is actually changing. Essentially, WhatsApp's ability to share data with Facebook remains the same. However, the only thing that is changing is that people will have "new options" to message businesses on WhatsApp.
The new policy applies to chats with businesses only, and only if the businesses in question are using Facebook's own hosting service, something announced late last year. The same applies if users make payments on WhatsApp. Furthermore, the new policy lets businesses put WhatsApp buttons on their Facebook Pages as well.
Users will still have to accept the new terms, but WhatsApp is moving the deadline back several months. As such, "no one will have their account suspended or deleted on February 8." The new deadline is May 15. Not sure what will happen to your account after that date if you don't accept the changes.
---
You might also like
---
More from WhatsApp
---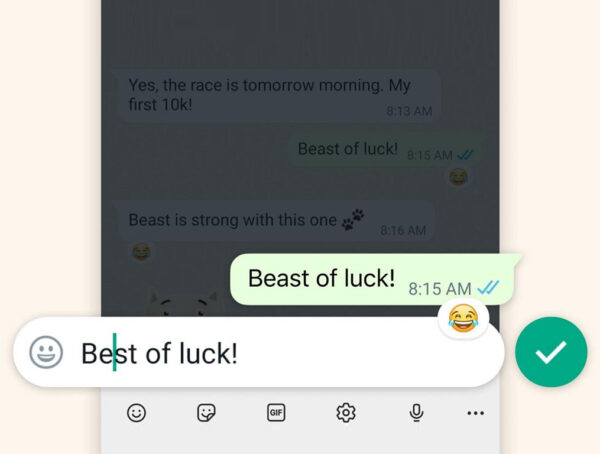 WhatsApp announced today it will finally let users edit messages, one of the most anticipated features. You will have 15 minutes, …