WhatsApp photos and videos will now be shown in full in message threads thanks to a small but useful update to the WhatsApp app.
One of the gripes we all have with social platforms is the way that they crop images and videos to fit within a pre-defined space.
It's something all platforms do in the name of consistency, but it's annoying nonetheless.
Now, WhatsApp is making a small change in how its app displays images or videos in chats – omitting the crop in favor of showing the full image instead.
The change means that users will be able to see more content uncropped in-line, giving them a more accurate representation of what the original poster wanted them to see.
https://twitter.com/WhatsApp/status/1388194269106688002
Apart from making it more pleasant to view images on WhatsApp, this change could also make things better for businesses that use the app as part of their online presence. It makes WhatsApp more visual and has the potential to increase engagement on the app, as brands can create more "thumb-stopping content" for the platform.
The change is rolling out as part of the latest update for the WhatsApp app.
Twitter has also recently started testing a similar feature that avoids cropping specific images in timelines.
https://twitter.com/TwitterSupport/status/1369680651860008963
If the trend spreads to other apps, this could start becoming a trend. Will we finally be able to rid ourselves of the annoying image crop when posting different aspect-ratio images? Fingers crossed.
---
You might also like
---
More from WhatsApp
---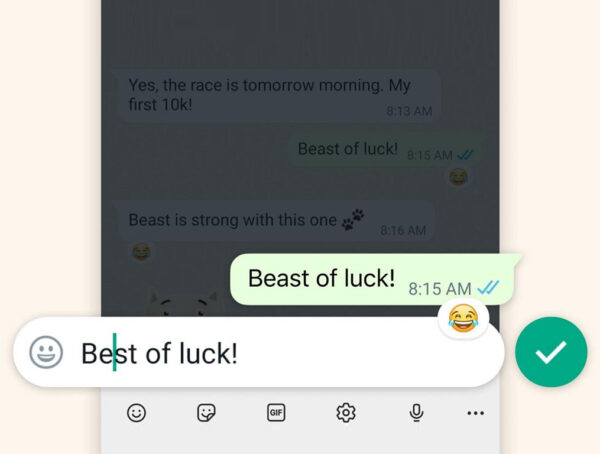 WhatsApp announced today it will finally let users edit messages, one of the most anticipated features. You will have 15 minutes, …