WhatsApp announced it's rolling out payments in India, making it possible for users to send money through its platform.
After rolling out the feature in Brazil earlier this year, WhatsApp is now bringing payments to India as well. People across India will now be able to very easily send money to each other through the app.
WhatsApp's payments feature in India was designed in partnership with the National Payments Corporation of India (NPCI) using the Unified Payment Interface (UPI), a real-time payment system that allows transactions with more than 160 banks across the country. Apart from making digital payments much easier, WhatsApp says the feature will also help expand financial inclusion.
As WhatsApp explains in its announcement of the rollout, "In the long run, we believe the combination of WhatsApp and UPI's unique architecture can help local organizations address some of the key challenges of our time, including increasing rural participation in the digital economy and delivering financial services to those who have never had access before."
To send money on WhatsApp in India, you'll need to have a bank account and debit card in the country. The app sends instructions to banks (payment service providers) to transfer money via UPI between the bank accounts of senders and receivers.
Currently, WhatsApp is working with five banks in India to do this: ICICI Bank, HDFC Bank, Axis Bank, the State Bank of India, and Jio Payments Bank. Anyone can send money on WhatsApp to people using a UPI supported app.
The payments experience is secure and as easy to do as sending a simple message. It's designed to be secure and private, even requiring a personal UPI PIN each time a payment is made. You will need the latest version of WhatsApp for iOS or Android to get access to payments.
Previously, WhatsApp rolled out payments in Brazil, earlier this year.
---
You might also like
---
More from WhatsApp
---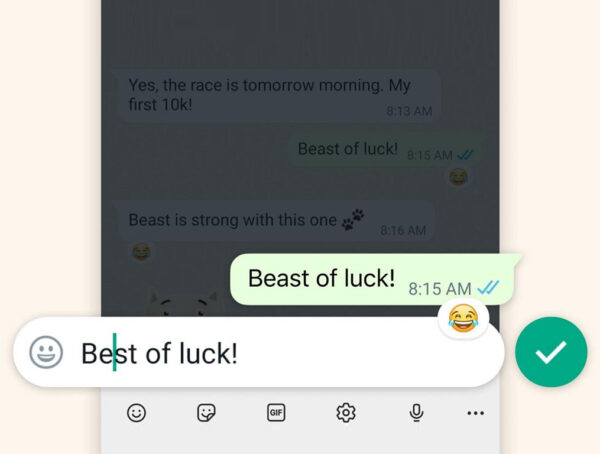 WhatsApp announced today it will finally let users edit messages, one of the most anticipated features. You will have 15 minutes, …