In just a few days, we will kick off a new year and we have all the reasons to believe it will be an exciting one! 2016 has a lot in store for us: as platforms evolve quickly and the industry matures, there will be plenty to learn and adapt to.
Throughout December, many companies have shared their views on which trends will dominate 2016, so for the first time we decided to give it a go as well.
If you like our stories, there is an easy way to stay updated:
Follow @wersm
As a complex and rapidly-changing industry, social media marketing is hard to predict for certain. However, we spend countless hours writing about the latest trends, to help you stay updated, and on top of your game. And that gives us a good idea of what is to come.
We have asked our writers, contributors and founders what will happen in the world of social media in 2016. Here are their predictions:
New brands with a young target audience will choose to limit their social media accounts by only being present on one or two platforms, such as Twitter and Periscope. This feeds the need for Millennials to get the inside scoop, or feel like they are getting something hard to obtain. Finding ways to provide an "exclusive" experience will be key in 2016.
If you like our stories, there is an easy way to stay updated:
Follow @wersm
I think more and more brands will move towards Tumblr. After Nescafe's complete move from the classic website to a Tumblr, sharing style, homepage, I see many more brands going deeper into the community and encouraging their customers to construct the marketing messages/campaigns.
The sharing economy we are seeing will have its impact on marketing, as campaigns will be built like remixed Vines, with layers of creativity blending together across the world. Boom.
My bets are on Instagram, both for personal and professional use. We've already noticed its rise during the past year, with many brands learning how to use it effectively, and creating many innovative social campaigns. Visual content is more important than ever, and thousands of users are already loving Instagram (probably more than any other social network right now), which means that brands understand that their audience has moved and that's where they should be, too.
Competition will be higher though, which means that it's time to be more creative, authentic and engaging.
In 2016, money will continue its shift away from traditional media, to be relocated to social. Brand messages are no longer trusted, and ads come across as biased. To remedy the problem, the key to success in 2016 (and beyond) will lies in the ability to secure a strong advocacy. Consequently, I see a strong rise of influencer marketing as well as employee advocacy programs: peer-recommendations make the difference, now more than ever.
It's time to ditch 'B2C/B2B marketing' – we live in a consumer-to-consumer market, where word-of-mouth reigns supreme.
If you like our stories, there is an easy way to stay updated:
Follow @wersm
I gave my Crystal Ball to charity (because Christmas!), preferring to revel in – and count on – the internet's ability to surprise and amaze me. But if you're gonna twist my arm, I'd hope for the downfall of live-streaming apps. It's like watching people take a selfie. Or witnessing sausage being made. Either way … blah.  Seriously, I don't get it.
What I'd WISH and hope for is a purposeful effort by women to OWN the digital real estate they're renting. We are 51% of the population. But 80% of new business-owners. And we have power!
I'd like to see us re-write the traditional (male) rules of "mastering, "dominating," and "crushing" the competition by making compassion, empathy, and COLLABORATION (Speaking Human!) the model for 21st century business.
Jingle snaps, jingle snaps, Snapchat all the way! Today's generation Z is tomorrow's consumer, so why not shape their purchasing decisions now? I bet Snapchat will further mature as a platform and we will see some really interesting campaigns on it – some might be awkward, others will be brilliant. Fasten your seatbelts!
If you like our stories, there is an easy way to stay updated:
Follow @wersm
Apart from that, I am looking forward to campaign executions that combine social data with offline elements, I think that there's a huge untapped territory here. It's going to be an exciting year!
I think 2016 will see a major shift from the all-platform approach to a more bespoke strategic proposition where brands and marketeers will focus their efforts on specific channels based on their audience specificities.
Among those, platforms like Snapchat and Instagram will keep on growing, but so will Facebook which will show an unbeatable power to adapt.
I think 2016 is the year brands finally start to get it. The importance of conversation, and overall benefits of social media, at least that's what we are all counting on right? It's time for brands to stop talking to customers, and start listening and engaging with them.
Hot platforms for 2016… definitely Instagram and Pinterest. I think a lot of brands will start to recognize the overall success visual interaction plays in acquiring and retaining both users and consumers.
Just take a look at the success of Ted Baker's Instagram strategy and the collaboration Top Shop did with Pinterest post SS16 London Fashion Week, each took a new innovative approach to not only reaching their consumer, but engaging with them. It really is great stuff! So let 2016 be the road to building relationships with users and consumers in new innovative ways! That's the beauty of social media after all isn't it?!
I think 2016 is going to be all about the moving image (video and GIFs), VR, and new interactive formats, both for content creation, curation and advertising. YouTube and Facebook will lead the way, with new post types and ad formats to help people and brands express themselves in exciting ways! 2016 will a very creative time on the internet!
Also, I think we will see e-commerce go "fully social" and m-commerce explode into something most retailers are far from ready for.
If you like our stories, there is an easy way to stay updated:
Follow @wersm
How about you? What's your take on 2016? Let us know!
---
You might also like
---
More from Experts Talk
---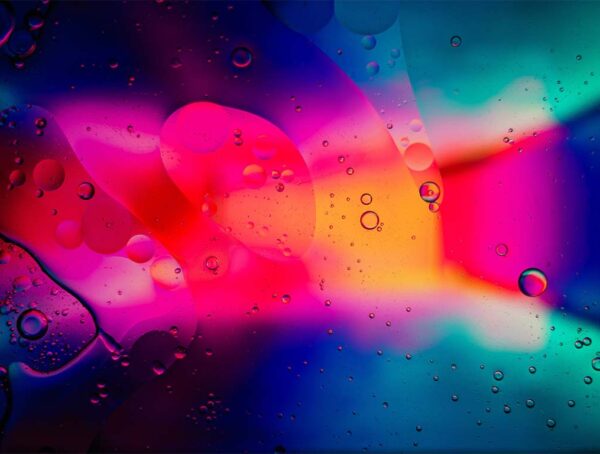 In this month's experiment, we set out to find out whether adding custom alt text on Instagram posts improves reach.