What's the best time to post on Instagram? Hootsuite's Senior Social Marketing Manager, Amanda Wood, and her team seek the answer.
Have you ever wondered what the most optimal time to post on Instagram is? We certainly have. We're excited to bring you another round of insights and learnings from our latest social media experiment this month!
As always, we worked with our lovely partner Stacey McLachlan to test the effectiveness of post timing on Instagram engagement rates. ​​In this experiment, we tested Hootsuite's recommended time to publish feature to see if it would improve engagement instead of posting at random times.
The Experiment
As a social media strategist, I've always been a firm believer in scheduling posts to engage audiences when they are online. So, our hypothesis for this test was that timing would be a component in a successful social media campaign and that posting when audiences are online would improve the overall engagement rate on Instagram.
We also wanted to figure out when was the optimal time to post. Tools like Hootsuite's recommended time to publish were useful in helping us automate the process.
Stacey created and posted some wedding photos on Instagram at random times with a non-methodical cadence throughout the week on a wedding magazine Instagram account with roughly ten thousand followers.
The week after, she posted another selection of beautiful wedding photos using similar captions and images but utilized Hootsuite's recommended time to publish feature. The way the feature works is Hootsuite bases suggestions on when your followers are most likely to be on a particular social network and when your account has accumulated the most engagement and views in the past using an algorithm.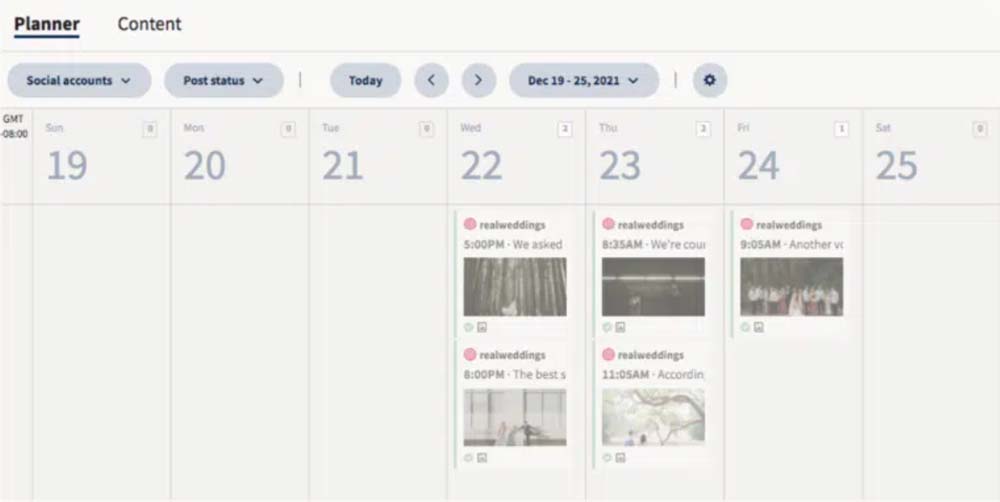 Key Learnings
During the two weeks, we monitored the performance of the posts and consolidated the findings. Here's what we found:
Hootsuite's recommended times still helped the posts perform better, with higher impressions, comments, and likes on average than the random cadence of posting from the first week. For example, we saw a 30% increase in impressions, from 2,200 the week before to 2,900 during the Hootsuite Recommendation week.
The best-performing post got 30% more likes than the best-performing post the week prior.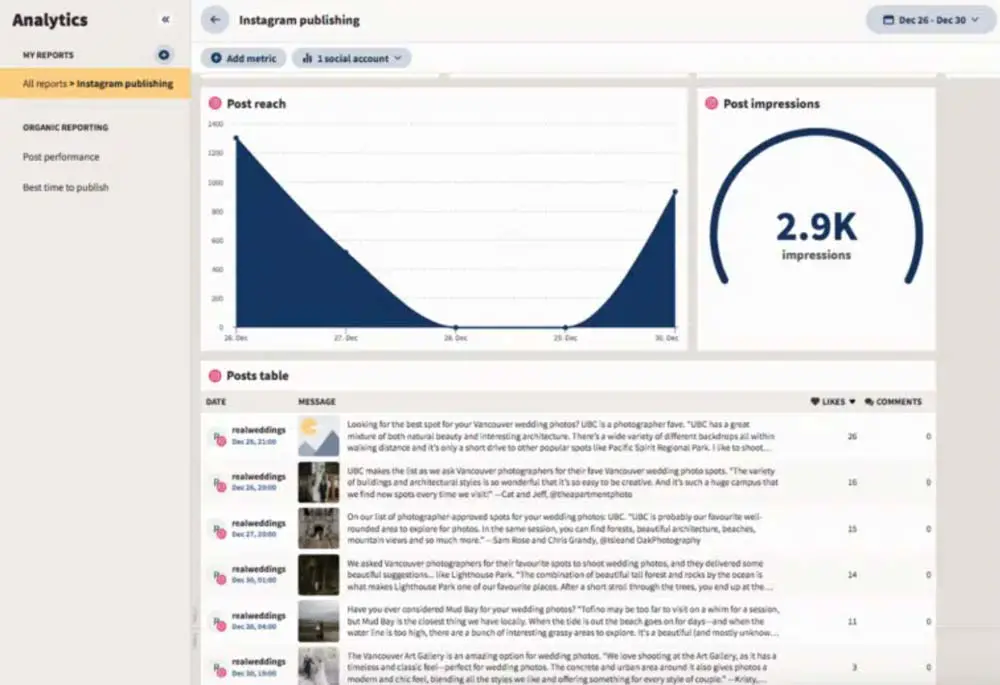 It's safe to conclude that posting when your audience is online will generate more engagement on Instagram. While this may seem like a basic principle, it's easy to get caught up in producing quality content itself that you don't stop to think about getting the maximized engagement on all your hard work by posting at the best time. So, what does it mean to post at the "best time?"
First, it's essential to recognize that the "best time" will look different for everyone—depending on your brand, your goals, and the platform that you choose. Secondly, once you've nailed down an optimal time, understand that your audience's habits will evolve over time—and thus, so will your optimal time.
As you build out your social media strategy for the year, consider your goals and the audience you are trying to target. Then, research your audience's social media behaviors and get acquainted with them when they are active on social. You can also tap into your insights natively through Instagram or use Hootsuite's automated scheduling tools for recommendations.
I encourage you to analyze test times on different platforms over different times. Every social media platform has its own user behaviors and may have suggestions on the best times to post —you may be surprised with your findings!
At Hootsuite, we publish quarterly Digital Reports that include great in-depth data on different audiences and their internet/social media usage habits.
We hope these insights are useful as you schedule your next social posts! You can also check out our Hootsuite blog to read up on some of our other experiments, learn more about digital strategy and keep up with notable industry news!
Amanda Wood
manages the brilliant Social Marketing team at
Hootsuite
. With over seven years of experience in social marketing, she's been at the forefront of driving brands to adopt a social-first mindset. Amanda is responsible for setting the organic and social boosting global social strategy and oversees publishing and engagement on all brand social channels.
---
You might also like
---
More from Experts Talk
---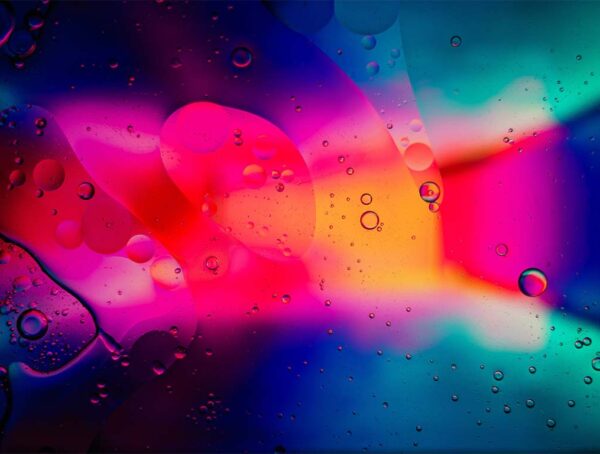 In this month's experiment, we set out to find out whether adding custom alt text on Instagram posts improves reach.