We're hearing a lot about Snapchat these days, partly because it is making many changes in a bid to monetise the platform. We hear all the time that Snapchat users are mostly younger and very engaged, but what else do we know about them? What is their level of interaction with the platform and what are their habits? This infographic from Column Five and Newscred has the answers.
Snapchat has been growing a lot, and at the moment there are over 100 million active daily users on the platform, sharing 8,796 photos a second. Snapchat is also a major "video" platform, with users watching over 6 billion videos per day! It might be expensive to advertise on Snapchat, but it is also popularly thought of as a very powerful advertising medium – over 30% of media planners, top agencies and brands want to include it in their Super Bowl-campaign planning.
Snapchat users are dedicated to the platform. 54% of them use it daily, and 32% use it 2-5 times a week. Only 4% use it once a month and 1% use it once every few months!
If you like our stories, there is an easy way to stay updated:
Follow @wersm
They might be dedicated, and are engaging with the platform daily, but most users do not interact with its branded features – Snap Live Stories, Snap Discover Stories, or even branded filters. 23% never user Snap Live Stories, 54% never watch Snap Discover Stories, and 42% never user branded filters.
On Snapchat, money and celebrities are of no interest to users. As an app mostly used for self-expressions and connecting with friends, Snapchat is not the best place for celebrity accounts and ads…They almost never actually buy anything they see on Snapchat. 87% never buy something they saw on the platform, 11% rarely do, and only 2% sometimes do.
If you like our stories, there is an easy way to stay updated:
Follow @wersm
64% or users don't even follow any celebrities on Snapchat. 34% only follow a few… only 3% follow many celebrities on Snapchat.
So, what's the point of Snapchat for brands? Is there ground for all the hype? Well, Snapchat is going through a transitional phase at the moment, and I think we will find out more about whether it's even worth a self-serve ads platform of its own within the next few months. A comforting thought is that users are 9 times more likely to watch an ad in full because they don't have to rotate their phones to see it properly… Snapchat users are lazy as well it seems!
If you like our stories, there is an easy way to stay updated:
Follow @wersm
Have a look at the infographic below to find out a little bit more.

---
More from Snapchat
---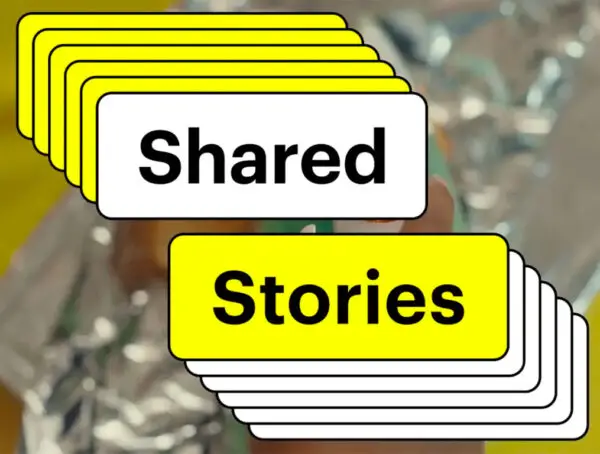 Snapchat shared stories will let users who have been added to custom stories invite their own friends to contribute. Custom Stories …