Instagram is making its verification process simpler, clearer, and faster, with an improved application form, more news sources, and more.
As Instagram improves its verification application processes, it's also providing updates on the latest best practices when applying for verification. Last week, in a blog post, the company sought to clarify a few points for Instagram users about the much sought-after blue badge.
What is verification on Instagram?
Some users may be uncertain about the purpose of verification, how accounts get verified, and whether verification affects how an account is treated on Instagram or Facebook.
Instagram's definition of verification is clear: "At its core, verification is a way for people to know that the notable accounts they are following or searching for are exactly who they say they are. It's a way for people to know which accounts are authentic and notable."
Instagram further clarifies that the verification badge is NOT an endorsement; NOR does Instagram consider verification a symbol of importance.
Instagram's verification application form in the app has recently been made simpler, and the new form also better explains what's required to be submitted – requirements that are consistent across Facebook and Instagram.
How to get verified on Instagram
To be verified, you must follow Instagram's Terms of Use and Community Guidelines. The app's application process requires the following:
Your account must represent a real person, registered business, or entity.
Your account must be the unique presence of the person or business it represents. Notable entities (for example, pets or publications) are also eligible.
Only one account per person or business may be verified, with exceptions for language-specific accounts.
Your account must be public and have a bio, profile photo, and at least one post.
Your account must represent a well-known, highly searched-for person, brand, or entity.
Instagram verifies multiple mentions of the applying account in news sources and does not consider paid or promotional content as news sources.
However, Instagram has also recently expanded its list of news sources to include more diverse outlets, including Black, LGBTQ+, and Latinx media.
Furthermore, the new verification application form now lets applicants also specify the region they're most popular in, who their audience is, and add up to five news articles to help speed up the application review process.
What does verification mean and NOT mean?
As explained above, verification signals authenticity and notability and not a platform endorsement.
Instagram also adds that it seeks to ensure impartiality by relying on sources such as credible press coverage and examining the person's cultural impact. For example, are they currently a big part of what people in their community are talking about? Have they recently gone viral?
The platform also reminds users that possessing the badge exposes users to a higher risk of being hacked and strongly encourages them to set up two-factor authentication.
Can I transfer my verification badge over to another account?
No. Once an account has been verified, it cannot change its name nor transfer the blue badge onto a different account.
What happens when Instagram detects a suspicious or malicious verification?
Instagram regularly conducts sweeps, both on and off its platform, to find and remove malicious actors from Instagram. "If we find that verification was acquired in a malicious way, or that an individual is selling verified accounts to others, we will take action."
---
You might also like
---
More from Instagram
---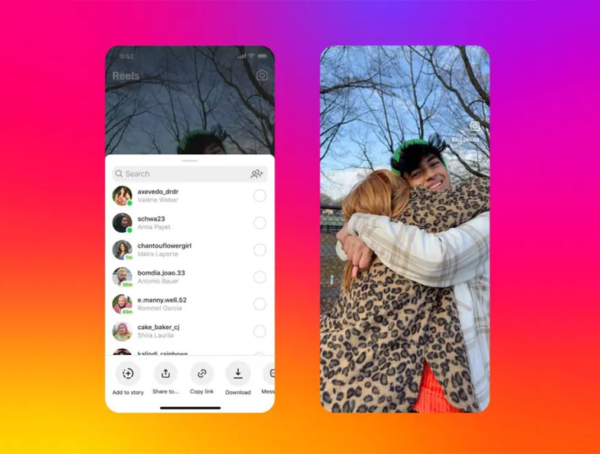 Instagram will finally let users download Reels posted by public accounts so they can share them outside the app. It took …