Social media and the campaigns that drive brand success, are nothing without the people who make things happen!
Each week we profile one innovative industry executive and get them to answer 12 questions. Then, we share their insight with you!
This week, I had the pleasure of meeting Oren Greenberg, Head of Digital, Head of Growth, Chief Marketing Officer and Chief Digital Officer of London-based digital marketing consultancy, Kurve.
Hello Oren!
Hello Linleigh! A bit about me… I am the jack of all trades, master of some, within the remit of digital marketing of course. I am a digital marketing consultant and growth hacker based here in London. I offer high-end consultancy services to startups throughout the UK and Europe, as with my digital marketing consultancy, Kurve.
About Social Media In General
1. Which is your favorite social media platform?
I see great value in LinkedIn, although it can be a challenge to cut through the noise – as with other channels. If approached with care, I find it to offer unrivaled opportunities to reach potential clients, partners, and industry influencers. Also, I have found colleagues through the platform, by making connections with like-minded and skilled individuals who can add value to my business.
2. Which social platform is used most by your brand/agency?
This depends very much on our goals at any given time. To drive leads and build my reputation as a growth hacking digital marketer, LinkedIn has proved invaluable. By opening up a genuine engaged conversation with my connections, I've unveiled countless opportunities.
Twitter has been somewhat slower for us in terms of numbers, and that's no bad thing in itself. We see Twitter as a means by which to connect with other influencers, share content, and acquire insights from elsewhere. It won't be a huge lead or traffic driver at this time, but it's going to be bubbling away for some time to come.
For paid social media, we utilise Facebook and LinkedIn, which both seem to have a highly responsive audience for our content and expertise.
3. In your opinion, what is the future of social media, and which platforms do you think will lead the way?
As has been well-documented, the future of social media is a more visual emphasis. The meteoric rise of platforms such as Snapchat, Instagram, and Periscope have signalled this, together with the increasingly visual (video and photographic) focus of Facebook and Twitter.
New platforms will make inroads, but as is the trend they'll likely be purchased by the big players – although we saw Snapchat resist the urge to sell in 2013. Immediacy is key, as users want a real-time immersive experience. From this perspective, I wouldn't be surprised if we see virtual reality being incorporated, as the equipment becomes more mainstream. Imagine the Twitter trolls in virtual reality! Terrifying.
About Great Social Media Campaigns
4. Please tell us about the one social media campaign you liked the most this year  
As an avid food fan myself, I was particularly impressed by BuzzFeed's video shorts, Tasty. It's a great "recipe" in itself – concise, snappy videos that guide the viewer through quick and easy meal preparations. It appealed to creatives, foodies, and people that are short on time (as many of us).
Given BuzzFeed's expertise in viral content, it was hardly surprising that their Facebook page has amassed nearly 80 million fans. 80 million!! In addition to this, they have 8 million Instagram followers. They nailed it. That's for sure.
5. What about the latest campaign your brand or agency was involved in?
*Unfortunately the agreement with our clients prohibits us from disclosing details about the work we undertake*
6. What is the most important thing brands and agencies must keep in mind, in order to build a successful social media campaign?
First, establish what success and failure looks like, before any campaign kicks off. Goals, objectives, and KPIs are essential to keep in mind at every stage. A follower count metric doesn't necessarily represent true success, unless it contributes to the success of your business in the long-term.
Also, always consider the context of your campaign. How will users be consuming your content? Think devices, think time-of-day, and think about what's in the news at the time. Iterative testing is paramount. Providing some leeway after campaign kick-off is essential to refining the approach, and understanding what works, and what doesn't.
The biggest challenge we see with clients, is lack of clarity over the expectations and time-frame horizon. Unfortunately short-sighted philosophies are still in abundance at many businesses.
7. In your opinion, which is the most important KPI to watch during a social media campaign?
It depends entirely on the goals which you've set beforehand, as well as the channel you're focusing on. For me, tracking users through the sales funnel is essential, particularly for lead generation campaigns. Engagement statistics also highlight whether your social media communications are on-point. If you're targeting the right content at the right people, it will resonate – especially when it's combined with input from external influencers.
Tracking the number of followers or likes isn't necessarily pure vanity, so long as they contribute to higher engagement, better content reach, or increased leads and/or sales. The number of followers is definitely an indicator of your position as an influencer, and market leader, but it's the conversion of this social following into active and engaged buyers that matters in terms of business growth.
Long-term brand-building certainly benefits from a high follower count, as it represents you as a trustworthy and relevant resource. However, that should never tempt a brand into the illicit buying of fake followers. Users and platforms are increasingly wise to this.
About The Future Of Social Media Marketing
8. What will be the role of social media in the marketing mix of the future?
We're already seeing social media as a genuine marketplace, in which people are directly purchasing products and services. This trend continues, as platforms become more intuitive and in-touch with buyer behaviour. Social media will edge further into the sales mix, in tandem with the marketing mix.
At the moment, users are crammed into five or six key platforms. It's hard to see these being budged in the short-term, as revenue grows and acquisition power strengthens. Therefore, the focus for marketers will likely remain on those big channels, with tentative forays into the more obscure, as and when they emerge.
Social channels facilitate the promotion of visual media, which is fast becoming a primary focus of digital marketers. Content comes is various formats, but it always requires promotion to gain traction, and represent value. Videos, photos, graphics, memes, and live feeds all succeed on social, and will continue to make a big impact.
9. What would you say is the biggest obstacle within the field of social media marketing?
Competition! And its increasing in volume! There are ever-more brands, businesses, and influencers looking to make a mark on social media, within all industries. It's more difficult than ever to find your niche, but marketers can combat this, by adopting a unique voice, theme, or focus.
For startups and smaller businesses, the biggest obstacle, is probably to choose the right channels, and not spread themselves too thinly. This where in-depth research and testing comes into play, but it does involve trial and error. The biggest mistake, is to assume your audience is active on a particular channel, whereas in truth they might be more responsive elsewhere.
10. If you had to give one piece of advice to someone who has just started out in the industry, what would it be?
Be creative, but also be prepared to learn lessons from mistakes and from experts in the industry. Don't be too proud to take inspiration from other campaigns, although maintain a focus on what's pertinent to your employer or client – not just what's cool at the moment.
Whilst a campaign strategy often starts as a hunch, it should always be validated with testing and data. Ultimately, clients are always looking for a return on investment. This can of course be achieved, whilst the nature and extent of ROI depends on what the business goals are. The more that you can demonstrate success with tangible data, the better. Always relate vanity metrics (i.e. number of followers) to broader business goals when reporting to your seniors.
11. In your opinion, which is the "ad format of the future"?
In the near future, ad formats will be distinctly mobile (and indeed, this becoming the case). With the majority of mobile users' time being spent in-app, advertisers should consider this area as key.
Due to the prevalence of ad blocking, and its increasing use among mainstream web users, marketers and advertisers must consider intelligent workarounds. These include technical ad delivery solutions, as well as content-led campaigns that bypass ad blocking software.
I've already mentioned virtual reality, which is of course flavour of the month. I'm excited to see how advertisers make use of this technology, as it becomes more popular in our society.
Fun Fact
12. Finally, tell us one thing someone would NOT be able to find about you from looking at your social media profiles.
That one of my hobbies includes going dancing!
Brilliant! Well, we all know where to find Oren on the weekends! Thanks so much for chatting Oren!
---
You might also like
---
More from Interviews
---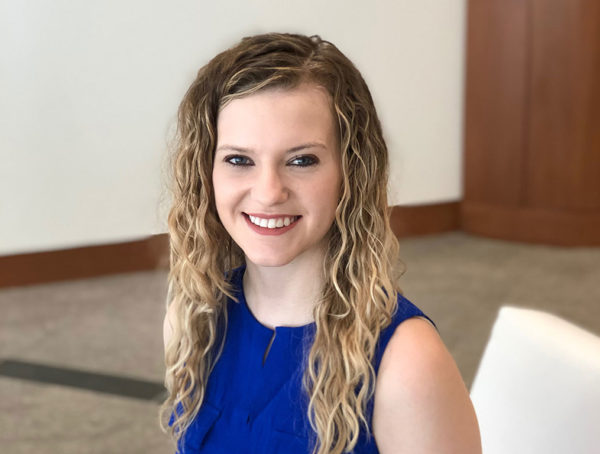 Please welcome this week's 12 Questions Expert Spotlight guest, Social Media Marketing Manager at Forrester (SiriusDecisions Product Line), Claire Kennedy.