It's back to your weekly favourite… 12 Questions! This week we feature "bot-lover," Jacquelin Guillaume-Duverne, of TBWA Paris!
Social media and the campaigns that drive brand success, are nothing without the people who make things happen!
Each week we profile one innovative industry executive and get them to answer 12 questions. Then, we share their insight with you!
For out first interview this year, we bring you Jacquelin Guillaume-Duverne, Head of Social Media and Creative Director at TBWA Paris' DAN office!
Hello Jacquelin
Hello Linleigh! You've caught me at quite an exciting time actually. I just recently started the adventure of joining TBWA Paris' digital agency of disruption, DAN. There, I have taken on the role of head of social media & creative director. Prior to this opportunity, I spent 6 years at Marcel, where I managed the social media department. There, I worked on many different clients, but more particularly on Orange and Durex, but also on Oasis Be Fruit  – one of the social media pioneers here in France.
Brilliant! Let's dig in further…
About Social Media In General
1. Which is your favorite social media platform?
Historically, this has varied, but I would say Twitter. For me, it offers the most creative potential because of the richness and variety of its formats. The company innovates on a more regular basis than some other platforms, and I really think Twitter is a 'hackable' platform in terms of creativity. Finally, I appreciate Twitter's relationships with creative agencies – it doesn't seem to only be driven by a "media perspective."
2. Which social platform is used most by your brand/agency?
Facebook without a doubt. In France, the other ones don't necessarily have a sufficient reach to convince our clients to invest.
3. In your opinion, what is the future of social media, and which platforms do you think will lead the way?
Snapchat will clearly benefit from being the "new kid on the block." It will thrive from the attraction to novelty. Chatbots and AI will be big in 2017, as well.
About Great Social Media Campaigns
4. Please tell us about the one social media campaign you liked the most this year.
I liked SNICKERS® Hungerithm a lot! It is a great creative use of data. And for the company to be able to have their business transformed, both online and in-store, and in real time… That is brilliant!
https://youtu.be/GFVcR760kY8
5. What about the latest campaign your brand or agency was involved in?
I just arrived, so it's a bit early to talk about a specific campaign. I'm working on many projects involving chatbots. However, this is quite challenging, because it seems that they have been mostly used for service-oriented roles, while there are also many opportunities to put some creativity behind them.
6. What is the most important thing brands and agencies must keep in mind, in order to build a successful social media campaign?
"Relevance" without a doubt. People don't want to interact with brands. With that said, no brands associate with a subject not relevant to them, and for which they don't have a specific point of view, or value to provide to it.
7. In your opinion, which is the most important KPI to watch during a social media campaign?
That's a tricky one. In an ideal world, it would be the impact on sales, but at the moment – in many cases – it is too difficult to measure. Engagement plays a key role in tracking our relevance to our audience.
About The Future Of Social Media Marketing
8. What will be the role of social media in the marketing mix of the future?
I believe social media will stop being considered a "specialised discipline," and will really start to be integrated into every marketing mix. Distinctions with other media make no sense. Agencies are there to solve brand problems, and sometimes social media is a part of that. It needs to be recognised as such.
9. What would you say is the biggest obstacle within the field of social media marketing?
As I mentioned earlier, ROI measurement is definitely a challenge. Having said that, we still have to prove the case for social. We don't have enough studies to reassure our clients (and their bosses) of the effectiveness of social media. We also have the challenge of working with media agencies. Many of them don't have an interest in pushing social media in their recommendations. This is a problem.
10. If you had to give one piece of advice to someone who has just started out in the industry, what would it be?
You, need to be on social media. Experiment. Be curious. Follow and keep tabs on social influencers and industry professionals. Experience the true serendipity of the world of social media.
11. In your opinion, which is the "ad format of the future"?
I bet a lot of people have answered video! I am going to have to disagree. Attention spans are decreasing, so I don't see how video in longer formats could be the answer. I like to think instead, that the future will drive us to an extreme customisation of our ad formats.
Fun Fact
12. Finally, tell us one thing someone would NOT be able to find about you from looking at your social media profiles.
I can think of a number of things, but one thing you won't ever find connected to me, is this Twitter bot:@oeuf_dur_. It was created by yours truly and it's perfectly useless – unless of course you like to hard-boil your eggs perfectly ;)
Haha. Random fun fact! Thank you so much for chatting with me! There you have it everyone… Jacquelin Guillaume-Duverne! 
---
You might also like
---
More from Interviews
---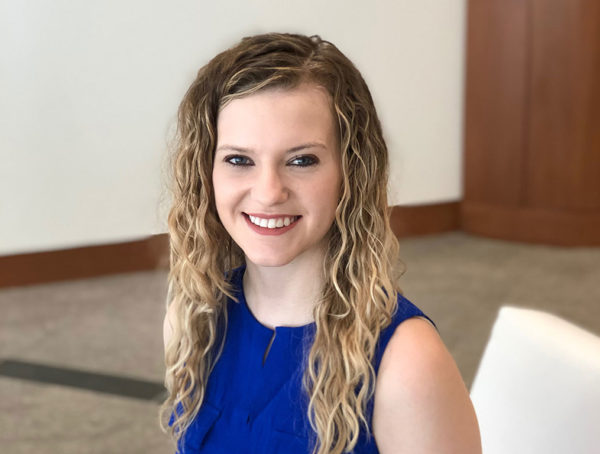 Please welcome this week's 12 Questions Expert Spotlight guest, Social Media Marketing Manager at Forrester (SiriusDecisions Product Line), Claire Kennedy.