The upcoming 'Unfinished Live' event will stream live on Clubhouse, from NYC, with a lineup of thought leaders in tech and culture.
Clubhouse has announced a partnership with Unfinished Live, a two-day event with live conversations with leaders in tech and culture coming up on September 23 and 24 at The Shed in New York City.
As part of the event, Unfinished will host the live chats in a dedicated Clubhouse Lounge where community members and conference participants will be able to listen in and interact with speakers.
The theme for the event, "The Future is Decentralized," will focus on conversations around ethical technology and decentralization and will be backed by Frank McCourt, civic entrepreneur and founder of Project Liberty. McCourt also founded Unfinished in 2020 out of rising concern over the deterioration of the social fabric in our digital age.
"We're proud to partner with Clubhouse to make the important discussions taking place at Unfinished Live available to the world," said McCourt. "Expanding access to these conversations and creating opportunities for more people to engage is vital. We want everyone to be able to get involved in exploring ways we can work together to build a healthier, more equitable internet and, ultimately, a stronger society."
"As the social audio creator space continues to emerge, we credit events like Unfinished Live that are working to elevate diverse voices and share them with a global audience," said Kelly Stoetzel, Head of Thought Leadership for Clubhouse. "We're excited to spark compelling conversations about important topics like ethical technology through this collaboration."
Live discussions will take place at The Shed and streamed live on Clubhouse from 12 PM – 5 PM on Thursday, September 23, and from 11 AM – 5 PM ET on Friday, September 24.
The IRL event at The Shed will also feature a provocative, interactive art installation called "A Project Liberty Experience," featuring the work of acclaimed media artist Refik Anadol. The installation prompts visitors to envision a world where they own and control their data. It will be free and open to the public from September 23-25.
The Unfinished Live lineup of discussion hosts, as announced on the official Unfinished club on Clubhouse, includes sessions titled "The New Creator Economy," "Moving Beyond the Limits of Profit-Obsessed Tech," "Cultural Capital: Redefining the Relationship Between Platforms and Creators," "The End of the 'Standard,'" and more.
Anyone can register for Unfinished Live and purchase tickets for the live event at The Shed. In addition, virtual programming is available to registrants for free on Clubhouse.
This latest partnership announcement comes as part of a larger trend seeing brands use the social audio app to expand their audiences. Over the weekend, for example, the Lights On Music Festival featuring H.E.R. used the platform to create a worldwide audience for the festival.
---
Featured image: Unfinished Live
You might also like
---
More from Clubhouse
---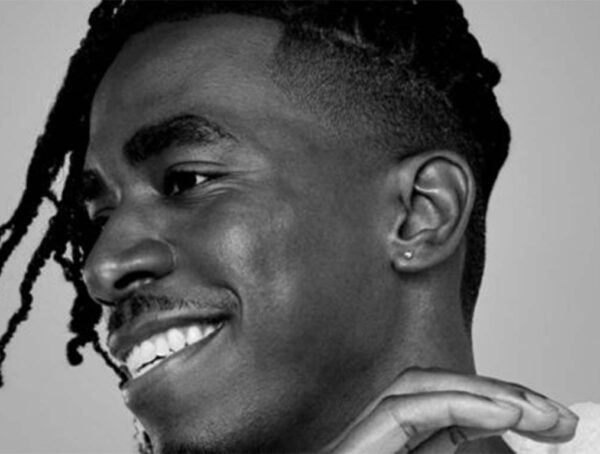 In its latest app update, Clubhouse has introduced saved replays - the ability to save audio chats to listen to …