Tinder is adding new features to help online daters express themselves, discover more about others, and find the right match.
The world's most popular dating app announced a bunch of new features, this week, including video within profiles, social experiences to discover new potential matches and a new Explore section where matches can be filtered by interest, activity, or content type.
The updates will also allow members to gather more context about the people they are being presented with, before making a decision to swipe right (or left).
As Jim Lanzone, CEO of Tinder, explains, the post-COVID generation of daters expects "more ways to show off their authentic selves, more ways to have fun and interact with others virtually, and more control over who they meet on Tinder and how they communicate. They also want to date in a less linear fashion, at their own pace, and with the hope that sparks might fly with someone unexpected."
The new features will lay the grounds for "a deeper, multi-dimensional experience that expands the possibilities of Tinder as a platform."
Video in Profiles
About 50% of Tinder members globally are Gen Z, a generation of storytellers, who are more about the expression of their own authenticity than perfection. So, the linear bio description offered on Tinder just wasn't enough to express an authentic self-representation that can be judged upon with a swipe.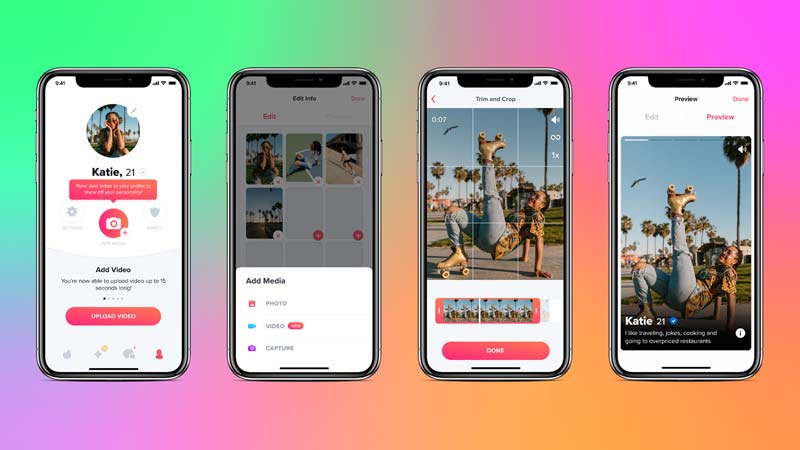 To give "Gen Z a new way to tell their authentic stories,"  Tinder is now introducing the ability to add videos in profiles. The company calls this the first step in its "video roadmap,"  so we're surely expecting to see more in this direction, soon.
'Hot Takes' In-App Experience
From their participation in social experiences on its platform, Tinder knows that Gen Zs want "more ways to meet someone." That's why Tinder is launching a feature called "Hot Takes" – a social experience that gives members the opportunity to chat to other members in a low-stakes session before deciding to swipe.
A timer is set for each social encounter, so if a user doesn't make a decision by the time it ends, Tinder will go to the next potential match. So far, matches were the starting point for conversations, so this is the first time Tinder will actually allow members to interact before matching.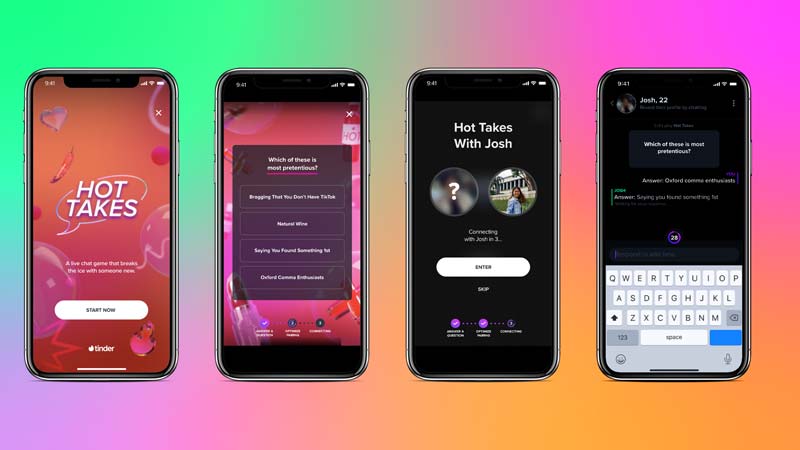 The idea for this feature comes from precious in-app experiences like Swipe Night (where more than 20 million members participated in a shared storyline), and the recently-launched VIBES in-app experience. The Hot Takes experience is live every night from 6 pm to midnight local time.
Explore Section
The last of the new features is Explore – an entire section dedicated to expanding the way members meet new people on its app. Apart from letting members discover matches who share similar interests, members can take part in things like Chef Mode, where members who enjoy cooking get to show off for matches.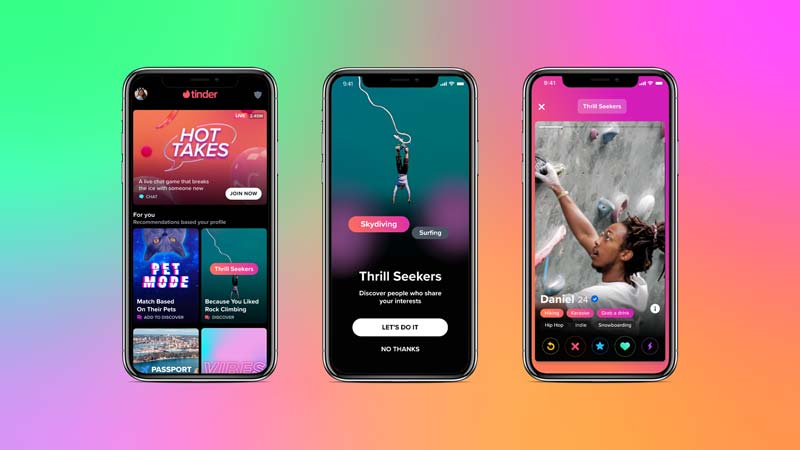 When it launches later this summer, Explore will house in-app events like Hot Takes.
---
You might also like
---
More from Other Platforms
---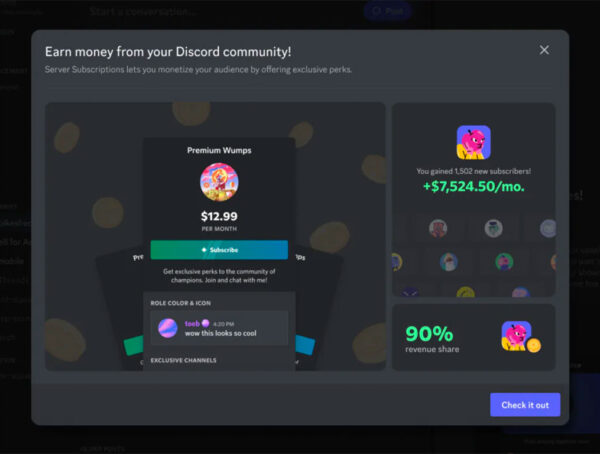 Discord server subscriptions are available for all servers whose owners are in the US, ranging in price from $2.99 to …