Tinder has announced the launch of Vibes, a new in-app event that helps members express themselves more easily.
Tinder noticed that Gen Z members updated their bios three times more often. So, in an effort to help them share more about themselves, and to find more people who pass "their vibe check," Tinder is introducing Vibes, a new in-app event.
Just like other in-app events, like Swipe Night or Swipe Surge, the new experience alerts members when it begins. Participants then answer several questions ranging from their personality to pop culture, to give potential matches the opportunity to see if they "vibe."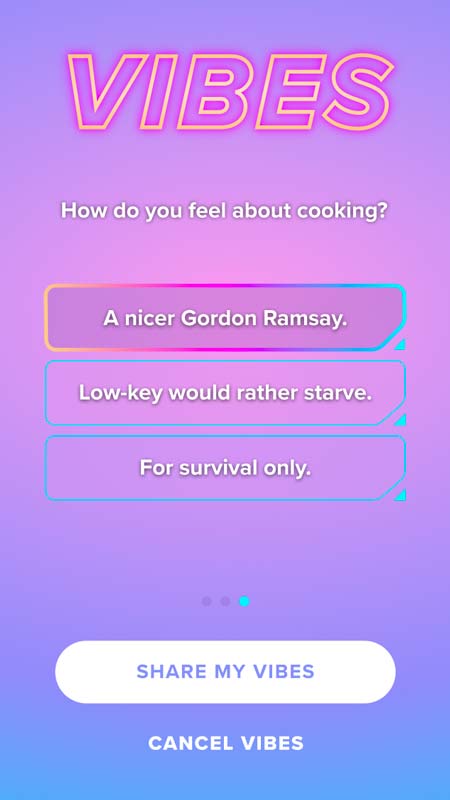 Early tests with the feature show that members vibe quite often as they come back over and over again, leading to more Likes and matches overall.
Vibes are shown on member profiles for 72 hours, and when members who participate in Vibes match, they'll be able to see each other's Vibes in chats. Each Vibes event will, however, last only 48 hours.
"Your Tinder profile should be an authentic representation of yourself, and that often changes as you explore who you are, what you want and what's happening around you. We built Vibes to help make profiles as dynamic as our members while giving them more to match on along the way," explains Udi Milo, VP of Product at Tinder.
"This is the first of many things we're creating for the Tinder community this year so they can show off more of their personalities on the app."
Tinder will roll out Vibes, globally, in late May.
Image: Tinder
---
You might also like
---
More from Lifestyle
---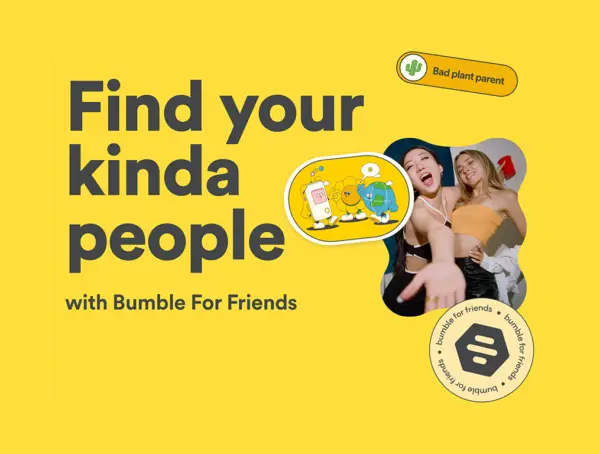 Dating app Bumble said it is testing a separate app, Bumble for Friends (BFF) in select markets to help users …