TikTok is introducing several new changes for teens aged 13-17 to further enhance the safety and privacy of its younger users.
After Instagram's recent announcement of new features to protect users from abuse, TikTok is also looking to further protect its younger users.
Late last week, Alexandra Evans, TikTok's Head of Child Safety Public Policy, and Aruna Sharma, the platform's Global Head of Privacy outlined a new set of changes for teens aged 13-17, that will roll out globally over the coming months.
With the announcement, teens aged 13-17 will see a number of changes implemented on their accounts.
Firstly, new users between the ages of 16 and 17 who are just joining the platform will have their Direct Messaging option set to "No One" by default.  This means that in order to start sending messages, they will need to actively make the change in their settings.
Existing accounts in this age group sending DMs for the first time will receive a prompt asking them to review and confirm their privacy settings. Currently, accounts of users aged 16 or under are not allowed to message images or videos – and messaging on accounts of under 16 is disabled.
Furthermore, TikTok is giving teens more options to decide who can watch their videos. When teens under 16 publish their first video, TikTok will now show a pop-up asking them to choose who can watch it.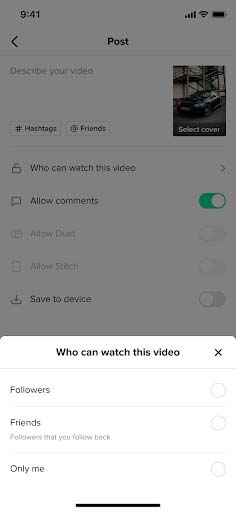 Accounts belonging to teens aged 13-15, on the other hand, are set to private by default, and can only share their content with Followers or Friends, as the "Everyone" setting is turned off.
No Duet or Stitch for them either.
Additionally, TikTok's new rules also aim at making teens aged 16-17 more aware of how downloads work. If they opt to turn the feature on, they'll now receive a pop-up asking them to confirm that choice before others can download their videos. Teens under 16 have downloads permanently disabled.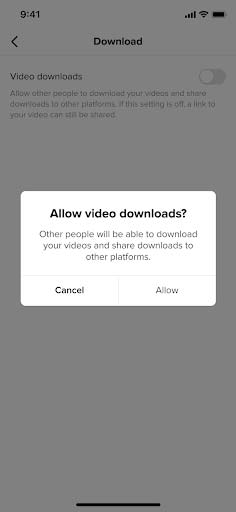 Finally, TikTok is looking to create a mindful approach to push notifications, helping younger audiences develop healthier digital habits.
After consultation with pediatric experts and youth well-being advocates, TikTok is trying to reduce the time period during which younger teens can receive push notifications.
Accounts belonging to teens aged 13-15 will not receive push notifications from 9 pm, whereas accounts belonging to teens aged 16-17 will have push notifications disabled starting 10 pm.
You might also like
---
More from TikTok
--- TIkTok is pulling the plug on TikTok Now, its BeReal clone, a little over nine month after it was first …