Instagram has announced the rollout of three new features that help protect users from abuse and limit unwanted interactions.
Last week, Head of Instagram, Adam Mosseri announced the introduction of three new features that will give people more control over their experience on Instagram, and help protect them from abuse and unwanted interactions.
The first feature is the ability for people to limit comments and DM requests during spikes of increased attention. The new feature, called Limits, can be turned on by users when they experience or anticipate a rush of abusive comments or DMs.
Limits is an easily accessible feature that, when turned on, automatically hides comments and DM requests from people outside a user's follower list, or people who have only recently started following.
Instagram's research shows that "a lot of negativity towards public figures comes from people who don't actually follow them, or who have only recently followed them, and who simply pile on in the moment."
During the recent Euro 2020 final, for example, there was a spike in racist abuse towards players. It's often not in the interest of creators to switch comments and messages off completely, so Limits lets long-standing followers continue interacting while limiting new followers.
Limits is already available to everyone on Instagram globally. To use it, users can access it in their privacy settings at any moment.
The second feature introduced concerns stronger warnings when people try to post potentially offensive comments, and it is aimed at discouraging harassment.
Instagram already shows a warning when someone tries to post a potentially offensive comment. However, when the potentially offensive comments are attempted multiple times, Instagram will now show a stronger message reminding the user of the Community Guidelines and warning that the comment may be removed or hidden if they proceed. In essence, instead of waiting for the second or third offense, Instagram will now show the stronger message the first time.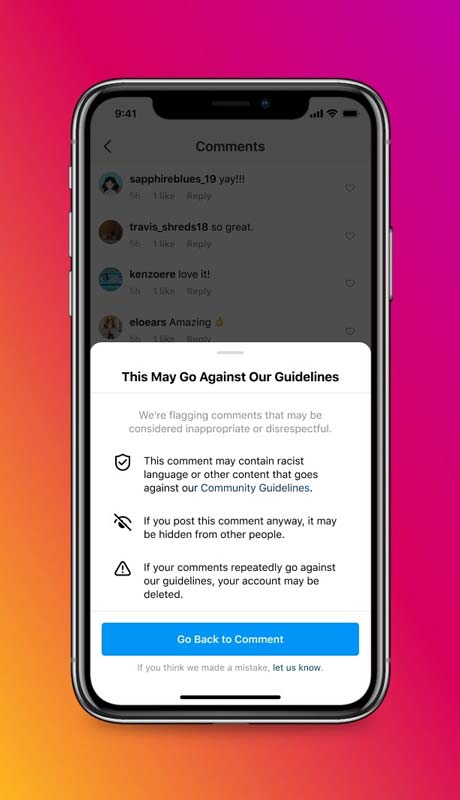 In Instagram's experience, warnings are statistically effective to prevent hurtful comments. Out of one million warnings per day showed last week alone, for example, about 50% of them resulted in the comment being edited or deleted by the user.
The third and last feature introduced in the announcement is intended to combat abuse in DMs and comments.
Instagram recently announced Hidden Words, a feature that automatically filters offensive words, phrases, and emojis – and locks them into a folder accessible to the user only at their discretion.
However, Hidden Folder also filters DM requests that are likely to be spammy or low-quality. The feature was initially released only in a handful of countries earlier this year, and it will now be available for everyone globally by the end of this month.
Furthermore, Instagram has also expanded the list of potentially offensive words, hashtags, and emojis to filter, and pledges to continue updating this list frequently. It also recently added a new opt-in option to "Hide More Comments" that may be potentially harmful, even if they may not break the rules.
Mosseri closes the announcement promising to continue investing in organizations focused on racial justice and equity and to welcome further partnerships with industry, governments, and NGOs to educate and help root out hate.
---
You might also like
---
More from Instagram
---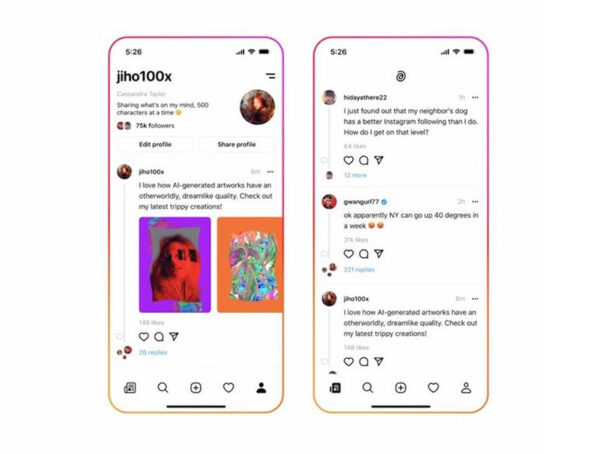 Instagram's rumored text-based Twitter competitor still does not have a name, but now we know what it might look like. The …