TikTok has announced a new partnership with brand suitability platform Zefr to ensure ads won't end up next to undesirable, offensive content.
TikTok announced a new partnership that ensures that in-feed ads on its platform don't appear next to potentially offensive content. The partnership with brand suitability platform Zefr will provide a new brand safety post-bid measurement solution for advertisers on the platform.
As screenshots of Zefr's dashboard show, the collaboration will provide advertisers with campaign insights into brand safety and brand sustainability.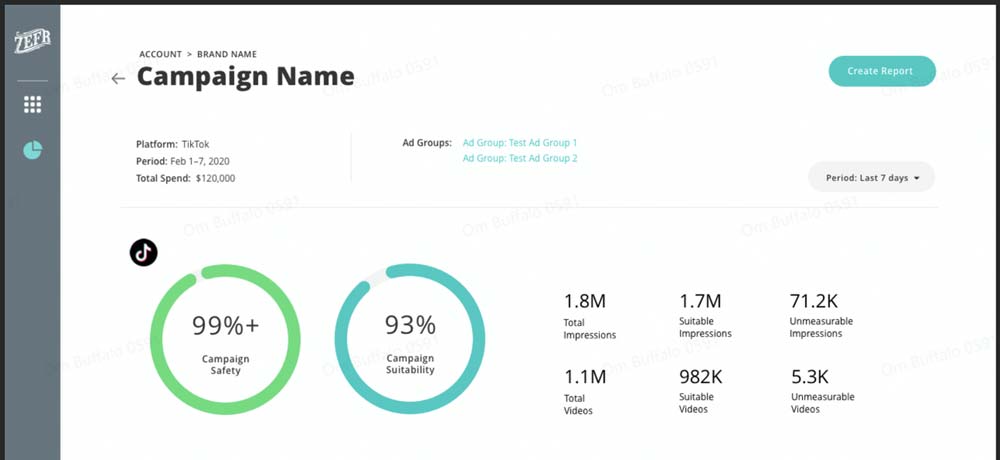 Each campaign will be mapped against the Global Alliance for Responsible Media (GARM) Suitability Risk categories. This will offer third-party impartial reassurance that no ad will appear next to undesirable content.
Zefr uses an advanced 'Cognition AI' process that analyzes audio, text, frame-by-frame video, and a scaled human review system to determine brand safety on potential ad placement.
Content on TikTok at times lives at the borderline of danger, with challenges having caused users injury and even death in the past. However, the new partnership will ease some companies' hesitation as it ensures a thicker layer of reputational protection and risk mitigation, shielding brands from the fear that they may be associated with potential harm.
However, it remains important to note that efforts produced with the partnership will help ensure such protection, but they cannot guarantee success.
TikTok has already begun integrating Zefr services onto the platform, making it accessible to advertisers in the US, Canada, the UK, France, Germany, Italy, Poland, and Spain.
---
You might also like
---
More from TikTok
--- TIkTok is pulling the plug on TikTok Now, its BeReal clone, a little over nine month after it was first …