After announcing its $1 billion Creator Fund earlier this month, TikTok has announced the first creators to receive funding. 
TikTok recently announced its Creator Fund – $200 million in funding for US creators this year, which it says will grow to a total of $1 billion over the next three years in the US – and more than double the amount globally. The objective of the fund is to support creators of all sizes, kinds, and backgrounds, rewarding their dedication to creating content on TikTok.
"Creators are the heart and soul of TikTok, where hundreds of millions of people around the world come together every day for laughter, entertainment, and human connection – all made possible by people just like them," explains Vanessa Pappas, General Manager of TikTok US. "Whether sharing family outings, inspirational messages, or creatively celebrating a milestone, our talented creators bring a ray of sunshine through their unique, innovative, and relatable content."
The Fund will eventually reach hundreds of thousands of creators globally, but TikTok has just announced the first to receive it in the US this year.
"Each of these creators has shown what it means to be your authentic self, bring joy and inspiration to people, and creatively connect with an audience," says Pappas. "TikTok would not be the vibrant community that it is today without creators like these, some of whom have only been on the platform a few months and others who have been with us from the beginning."
@acooknamedmatt – Matt Broussard is a Seattle Zagat 30 under 30-awarded chef who shares his passion for cooking through his video creation and pop up dinners. Matt educates people on how to make his favorite recipes in addition to showing off his impressive knife-cutting skills.
@alex.stemp – Alex Stemplewski is a Los Angeles photographer best known for his impromptu public photoshoots. Many of his videos depict him approaching a stranger in public and offering to photograph their portraits in unique ways, which he shares with them and in his videos.
@avani – Avani Gregg, passionate about beauty and makeup, has built a following of nearly 24 million followers who love her makeup tutorials. Avani brings characters she's sketched in books to life, using colorful palettes and unusual techniques. As she continues to build a career as a creator, she is also exploring her interests in fashion, dancing, and acting.
@brittany_broski – Brittany Tomlinson is an iconic example of a TikTok creator success story. Initially known as "Kombucha Girl" for the viral video of her trying kombucha for the first time, Brittany has grown her platform on TikTok to five million loyal followers over the past year.
@cheyennejazwise – Cheyenne Jaz Wise, a cosplay creator from Las Vegas, NV, is currently on furlough, due to COVID-19, from one of her seamstress jobs and children's theater program. She has turned to TikTok to share her passion for sewing creative costumes.
@daviddobrik – David is a digital entertainment personality known for his high-energy videos consisting of pranks, cute animals, and fun with friends. His humorous and entertaining content has amassed more than 20 million followers.
@doctor.jesss – Jess Andrade is a pediatric resident who wants to make healthcare and health-related information accessible to all. Many of her videos show a day in the life of her as a doctor or give helpful information about hot topics in healthcare.
@dreadknotwoodshop – Darryl Jones is a woodturner from Deltona, Florida, and the founder of Dread Knot Woodshop. He teaches classes in person and online and appears at trade shows. Show cancellations due to the pandemic have heavily affected his business. The silver lining has been being able to continue to bring his work to people through TikTok.
@feelgoodfoodie – Yumna Jawad joined TikTok by word of mouth from her close-knit food community. She believes food shouldn't only taste good; it should make you feel good. Yumna food vlogs on TikTok.
@heyeliza – Chance Moore and Kate Hudson are parents to Eliza, an amazing and beautiful 10-month old girl battling cancer. Chance and Kate share videos about their lives as a family dealing with a very tough situation. Their videos of family positivity and optimism have amassed nearly 3 million followers.
@justmaiko – Originally dancer and now full-time creator, Michael Le is widely known in the TikTok community for starting trends and creating memorable choreography. He recently hit 35M followers and is continuing to grow with his fun and exciting dance content.
@lgndfrvr – Justice Alexander has a passion for entertaining those around him and putting smiles on their faces with his comedic and family-friendly approach. Better known as LGND, he is based in Los Angeles and is known as one of the top Latino creators on the platform.
@lifeofadoctor – Dr. Fayez, a healthcare professional, has quickly gained over 500K followers since starting his TikTok journey in the fall of 2019. Many of his videos depict him myth-busting common misconceptions within healthcare or giving his audience a glimpse of his everyday life as a doctor.
@marstruck – As a proud Asian American, Marissa Ren uses her platform to educate viewers about Asian influences on global fashion while also sharing videos about her current favorite fashion trends.
@mattgresia – Matt Gresia is an entrepreneur and business guru. He uses topics that followers would find relatable for his entertaining "Did You Know" and informational videos.
@onlyjayus – Isabella Avila recently graduated with a degree in computer science and math and moved to Los Angeles to take her creator career to the next level and pursue it as a full-time job. Her videos surrounding facts and psychology erupted on the platform, and she was one of the inaugural 2020 LGBTQI+ TikTok Trailblazers.
@rosssmith – Ross Smith is a veteran digital entertainment personality from Westerville, Ohio, known for his hilarious videos filmed with his Granny. The iconic duo never fails to entertain their loyal follower base with original skits and comical pranks. Ross has been an active creator on TikTok for several years and is continuing to grow every day.
@spencerx – Spencer Polanco Knight is a Beatbox artist from Manhattan whose growth on TikTok over the past year has been explosive, receiving support from almost 40 million followers. Spencer is particularly passionate about spreading awareness of beatboxing as a mainstream music medium.
@tonyyounmd – Dr. Anthony Youn is a board-certified plastic surgeon known as America's Holistic Plastic Surgeon™. Tony uses his TikTok presence to educate people about holistic beauty and empowers them to look and feel the best version of themselves.
Other creators are encouraged to apply to the Creator Fund when TikTok opens the application process in-app next week. Minimum eligibility requirements include being at least 18 years or older, meeting a baseline of 10K followers, having received at least 10K video views within the last 30 days, and posting original content in line with TikTok's Community Guidelines.
---
You might also like
---
More from TikTok
---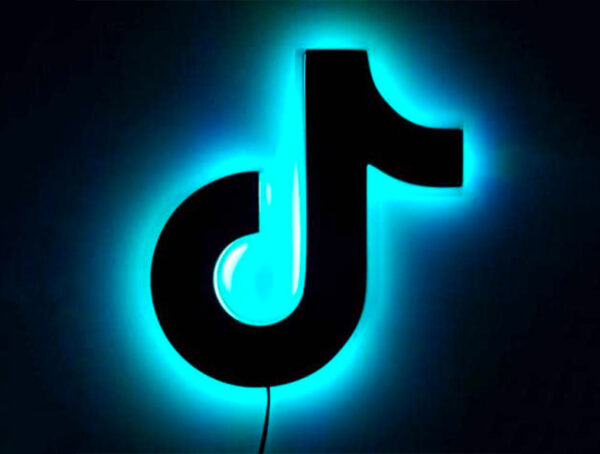 TikTok Tako is a new AI chatbot that could "radically change search and navigation" in the app. News of the test …