Quibi is shutting down after just 6 months, as it becomes the first high-profile casualty of the streaming wars.
The platform failed to gain momentum, build an audience, and significantly underdelivered on ad impressions.
Quibi was founded in August 2018 as NewTV by Jeffrey Katzenberg. But the service did not go live until April 6, 2020. And that could be what doomed the service even before it started. Because the world had changed and people were in lockdown, self-isolating, not going to work.
Today, just a little over 6 months after Quibi went live, Jeffrey Katzenberg called investors to inform them that the service will be shutting down.
What went wrong?
The answer is pretty much everything. Quibi was well-funded and very ambitious. Its promise was to upend the entertainment industry with an offering of short-form programming designed to be viewed during "in-between moments," like when users waited in line for coffee or killed time during their commutes.
And then lockdowns happened, we stopped waiting in line for coffee, most of us even stopped commuting. Instead, we suddenly. had more time to binge-watch Netflix or rewatch classics on Disney+, just to name those two.
For a while, executives remained hopeful that people would be choosing Quibi for their  "in between Zoom calls, or in between home-schooling the kids." But the truth is that people were looking for something else during these time gaps: not stare at a screen for a few minutes.
What killed it?
Low viewership is bad in itself, but with it comes the real downfall of any entertainment platform: underdelivery.
Quibi launched with 10 brand partners who together bought out the platform's first-year $150 million advertising inventory. And to put simply, with fewer than expected people using the app and watching content, there were fewer opportunities for ad impressions, leading to the platform being unable to deliver.
"A lot of their promise was having a lot of people on their platform, and that allowed for unique impressions to be delivered," a media buyer involved with the platform explained. "You can deliver a $100,000 buy, but if you have 10 people on there, you just overserved the hell out of them from a frequency perspective. Our goal is unique impressions, and they have a long way to go to get those deals complete."
Whether it can be born again, nobody knows. But for now, Quibi will be remembered as the first casualty from the 2020 streaming war.
---
You might also like
---
More from Lifestyle
---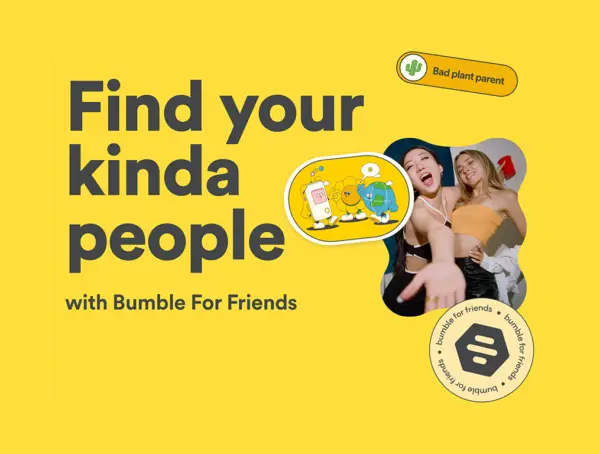 Dating app Bumble said it is testing a separate app, Bumble for Friends (BFF) in select markets to help users …