This Brazilian driving school found fame with a fantastic GTA-inspired video produced and edited by Anderson Mascarenhas.
The rules of marketing are simple: you have to stand out in order to attract the attention of your customers. That is why many of the most memorable advertisements draw from pop culture and nostalgia. Autoescola Brasiliense, a Brazilian driving school, took this to the next level with an online video that looks like footage from Grand Theft Auto: San Andreas, until it becomes clear that this is an all-original video starring real people and featuring the graphs and sounds from the video game.
The video, produced and edited by filmmaker Anderson Mascarenhas, nails the look and ambiance from GTA: San Andreas down to the littlest details. From the way the camera moves to how its star actor, bodybuilder, and cosplayer Matheus Senna, captures the look and outfit of GTA: San Andreas' protagonist, CJ, but has also mastered the awkward and uncanny way the characters moved in the video games.
The live-action video showcases CJ having to take some theory lessons before learning to drive a motorcycle, a car, a bus, and a branded trailer truck. Portuguese dialogue pops up to point out what needs to be done to obtain all the driver's licenses as the timer progresses. In the end, the signature "mission completed" graphic appears to celebrate CJ's success.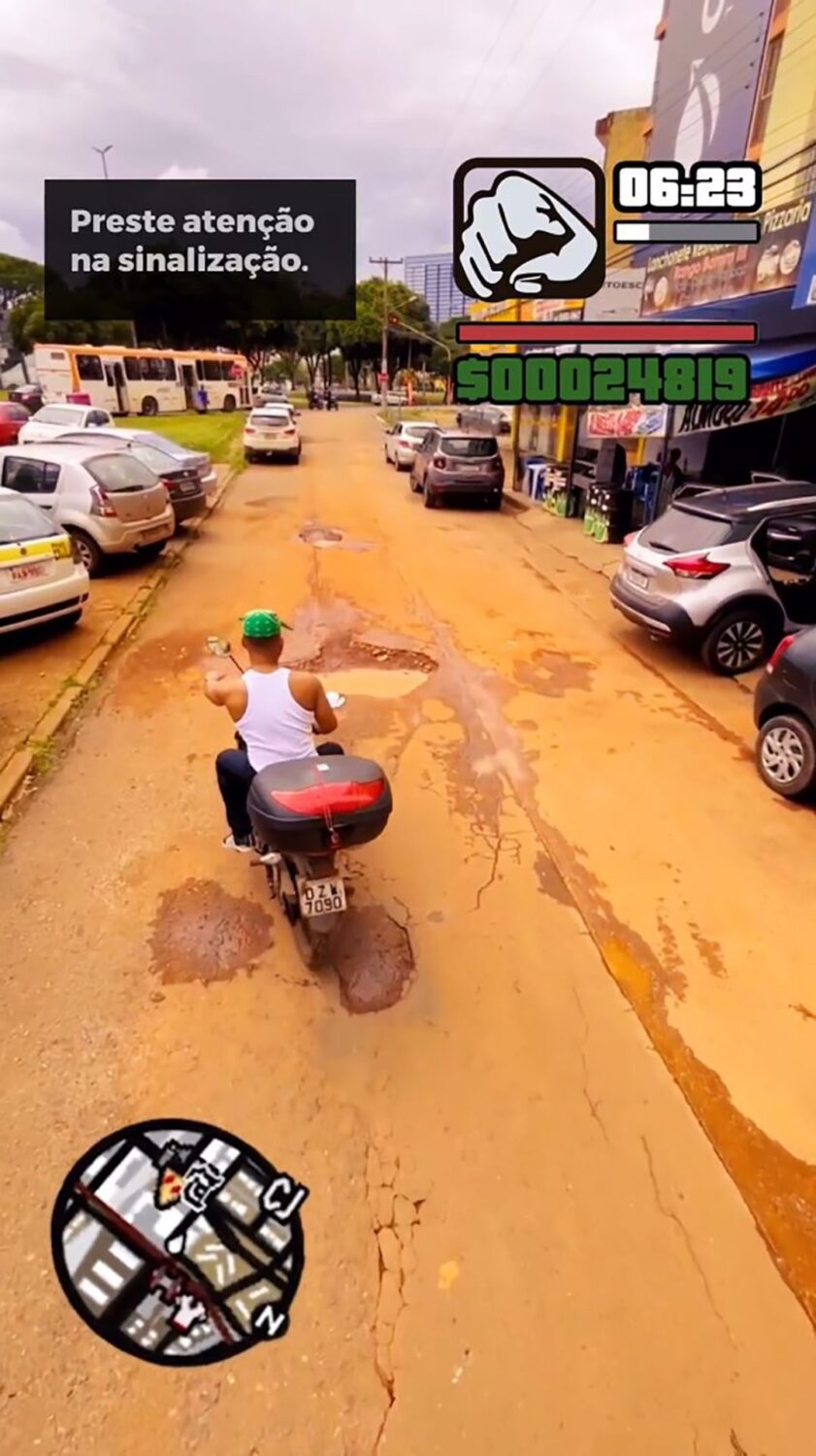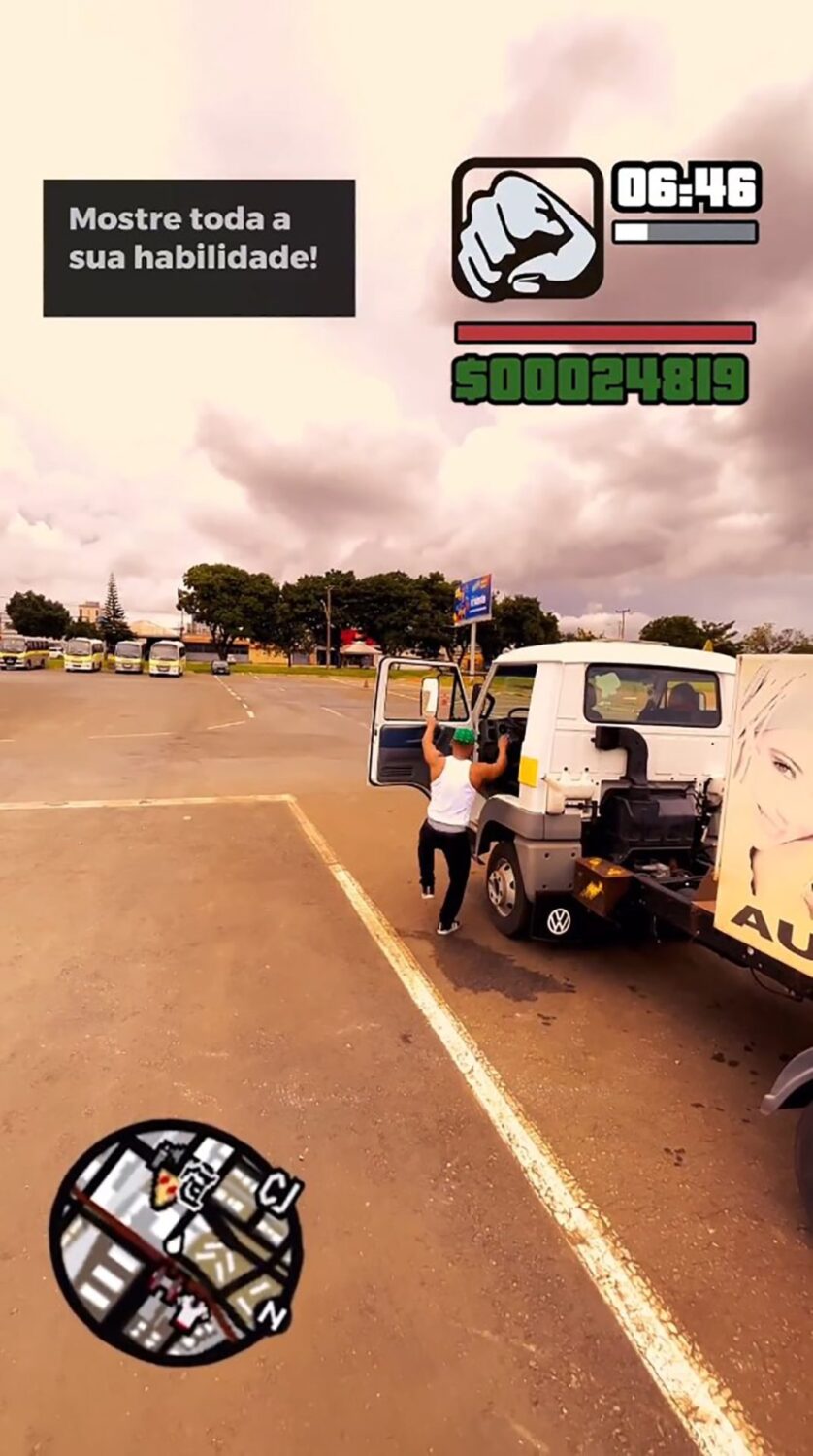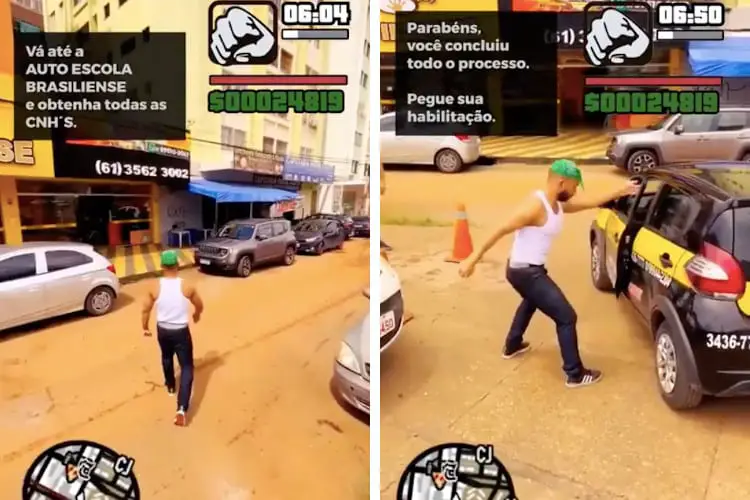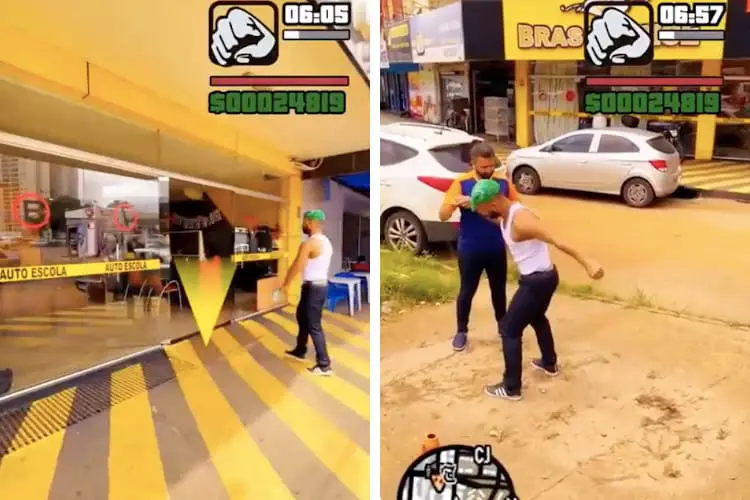 ---
You might also like
---
More from Featured
--- TIkTok is pulling the plug on TikTok Now, its BeReal clone, a little over nine month after it was first …