The Influencer Marketing Show is designed for brands who want to educate themselves in this area of digital marketing and ensure they constantly hit their campaign objectives.
The 2018 Influencer Marketing Show is a cost effective and incredibly beneficial opportunity to hear from industry experts, network with the key people in the industry and meet exhibitors who are able to ensure the maximum returns on our marketing campaigns. This event has been put on specifically for brands like us and I feel offers a lot of value. It is the event to attend this year if you're involved in influencer marketing and content creation and it's taking place in October, in London UK.
Why You Should Attend
The Influencer Marketing Show educates brands, enabling them to make smarter decisions on their influencer marketing campaigns.
Learn from and speak to global experts within the industry and hear real-life case studies on the topics that affect your brand. A dedicated case study theatre will educate and inspire, giving you plenty to take away and implement when back in the office – whilst giving delegates the opportunity to meet and network with innovative tech platforms and agencies, providing you with valuable long term contacts.
Co-location With PI LIVE
The Influencer Marketing Show is co-located with PI LIVE, the home of measurable and ROI-driven marketing. This is now a premise of influencer marketing as the channel becomes aligned in the mainstream; digital professionals and international brands are conscious to ensure their marketing campaigns are performance-based and measurable, and cohesive with their wider marketing strategy performance.
With 4 ticket options on offer the two day event will enable you to meet new contacts, listen to industry leading experts and speak to exhibitors who have the services, good and skills to propeller your influencer marketing campaigns.
WeRSM readers now have the opportunity to win 2 passes to the Influencer Marketing Show. Enter your details for a chance to win a pass at the Influencer Marketing Show. Entries valid until September 15th, 2018.
October 15-16, 2018 | London, UK
Please read our privacy policy here.
By submitting your details you give us consent to contact you in case you are successfully selected
to attend the Influencer Marketing Show.
* indicates required
[woobox offer='vb5set']
---
You might also like
---
More from Events
---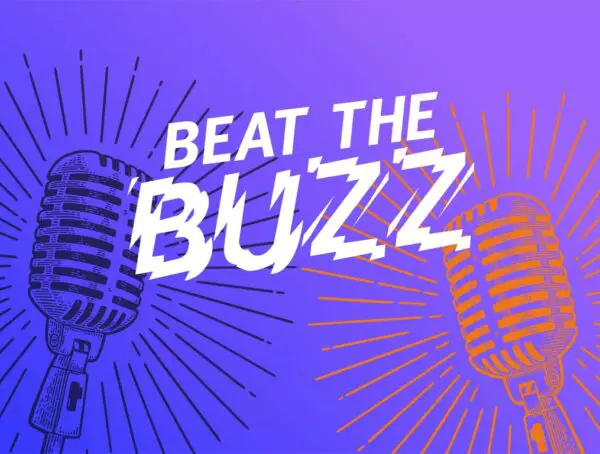 Five years after our first Beat the Buzz event, we're trying something new. Meet Beat the Buzz Friday chit-chat.