One Click Coffee's founder, Pollyanna scouts the world to share the best coffee shops to work from while travelling. 
This week I'm taking you on a caffeinated journey through the Disney-esque city of Prague. If you're freelancing in the city or just fancy catching up on emails before hitting the dumplings and beer taverns, then keep reading.
La Bohème Café
https://www.instagram.com/p/Bud1yEelxA2/
Down a street just outside of the bustle of the city, La Bohème is filled with comfy chairs and coffee tables. It's got a vintage European vibe, and if you get hungry, you can slip through to the back where you can enjoy some Czech plates. If you're getting a little buzzed, they also have a wicked selection of tea leaves that you can pick and choose from their towering shelves.
EMA Espresso Bar
This place was recommended by the coffee pros as a must-see, and when you enter, you can see why. It's got the classic hipster coffee shop vibes going on with a scandi interior and a specialist brew bar. This is where you'll find most of the Macheads in Prague plugged in on the long sharing benches. They do amazing cakes and toasties too – perfect for those early morning conference calls!
Pauseteria
Now this place is up there as probably my favourite. They've got a choice of coffee roasters to choose from as well as methods they can brew it in, and the whole coffee shop is made up of different 'rooms' that you can perch in. Whether you want to catch up with a colleague at a table, or squish into a comfy chair with your headphones in, Pauseteria is up there as a great place for freelancers. What makes this place even greater is that after you've finished guzzling hot bean juice you can switch it up and get an espresso martini to finish off!
Friends Coffee House
The final place on the list is right in the city centre – great if you want to meet up with other freelancers/travellers/colleagues. It's not priced for tourists though, so you can be safe in the knowledge that you can order a few coffees or hot chocolates without breaking the bank. Pro tip: get there outside of lunchtime to nab a seat in the small library room for some peace.
Pollyanna drinks a lot of coffee but is living in a world where access to great coffee is limited by your postcode. She set up
One Click Coffee
to help people to discover and enjoy good coffee from across the world, while learning along the way about how it's produced, roasted, and brewed. 
Read next: Heb Je Wifi? – The Freelancer's Coffee Guide To Amsterdam
---
More from Lifestyle
---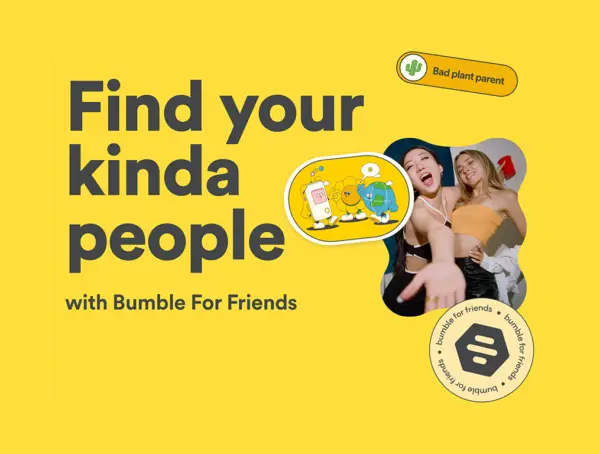 Dating app Bumble said it is testing a separate app, Bumble for Friends (BFF) in select markets to help users …