Instagram is the world's best photo bank. With millions of new photos uploaded every day, you are sure to find one that is right for your next regram.  Here's how to download Instagram photos without hassle.
Regramming is one of the most effective ways to grow your Instagram account. But since "sharing" a photo on your own account isn't a built-in feature on Instagram, it can sometimes be difficult to regram properly.
You might also want to download some of your own Instagram pictures. The only picture of your last trip, party, or life event is in it, and it might be the only copy you have.
No matter the reason, there are some great tools out there to help you download photos from Instagram.
[quote]Just because there is no download button on Instagram, does not mean you can't do it.[/quote]
The Easy Way: IGdownloader
IGdownloader is the easiest, most straightforward way to download any pic from Instagram.
First, find the picture you'd like to download on Instagram in your browser.
Click on the time-elapsed counter in the upper-right corner (where it says when the picture was shared) to open the picture in a new tab.
Copy the picture's URL and go to IGdownloader.com.
Paste in the URL and hit "Download" – job done.
The Quickest Way: Screenshot
Of course, if you are on your phone, the quickest way remains to grab a screenshot of the picture you like and quickly crop it using your phone's photo editing feature. It's easy and super quick, but it won't be the same when it comes to image quality.
Please remember to always mention your source – and ask for permission – when regramming. Sharing is caring! If you have any doubt about how/what you can re-use on the platform, Instagram has a detailed help section on copyright.
---
You might also like
---
More from Instagram
---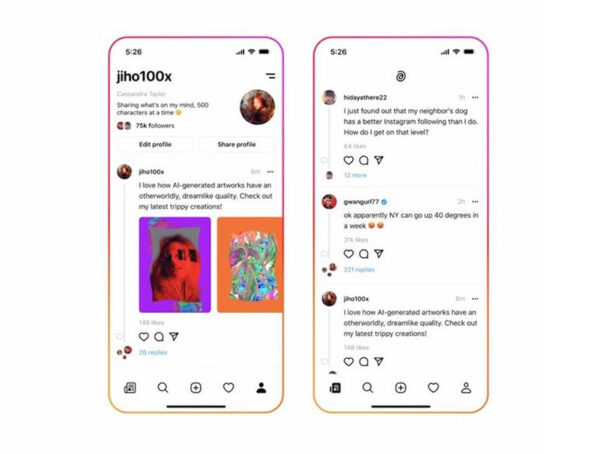 Instagram's rumored text-based Twitter competitor still does not have a name, but now we know what it might look like. The …