A recent study reveals common behaviors and success formulas by drawing aggregated data from over 30,000 TikTok videos.
Social media analytics specialist quintly released a study that examines the 50 most followed accounts on TikTok to look at their posting habits, frequency, performance indicators, and content type of the accounts with the largest following.
The report reveals common behaviors and success formulas by drawing aggregated data from over 32,800 TikTok videos posted over 21 months. Among other things, the study finds that the majority of the 50 most followed TikTok accounts belong to private and adult individuals, and only 0.3% of them contain branded content – usually marked by hashtags like #Ad or #BrandPartner.
Also, it finds that branded content receives lower engagement but more views than regular content. However, the study notes that "due to the fact that there's no public data available about paid ads, we weren't able to determine whether these had any impact on the performance of branded content posts." Therefore, the analysis "is based on public data, which is limited."
Nearly half of the top 50 creators experimented with branded content at some point during the last 15-month period, and 20 of them published at least one video that contained branded content.
TikTok is one of the fastest-growing social networks of our time. In September 2020, Forbes reported that one in six Americans had become weekly users of TikTok, a 75% increase from the start of the year. Some predictions say that in 2021, TikTok's monthly active users may reach 73.7 million in the U.S. and 1.2 billion globally.
According to quintly's report, the app is "undoubtedly" becoming an increasingly lucrative marketing channel with more and more people downloading it. However, brand accounts are only just starting to take root on the platform, and marketers haven't quite figured out how to leverage its enormous potential.
"In just a few years, TikTok has become an impactful social network with influence not only on how social media users create and consume content but also on how its competitors further develop their platforms." Alexander Peiniger, quintly's Co-founder & CEO, explains. "At quintly, we set out to understand who the top 50 TikTok accounts are, and pinpoint some of their success formulas."
TikTok Best Posting Time and Frequency
The study found that videos published from Thursday to Sunday got the most engagement and views. In addition, videos get the most views in the first few days after publishing, but they also show steady growth over time.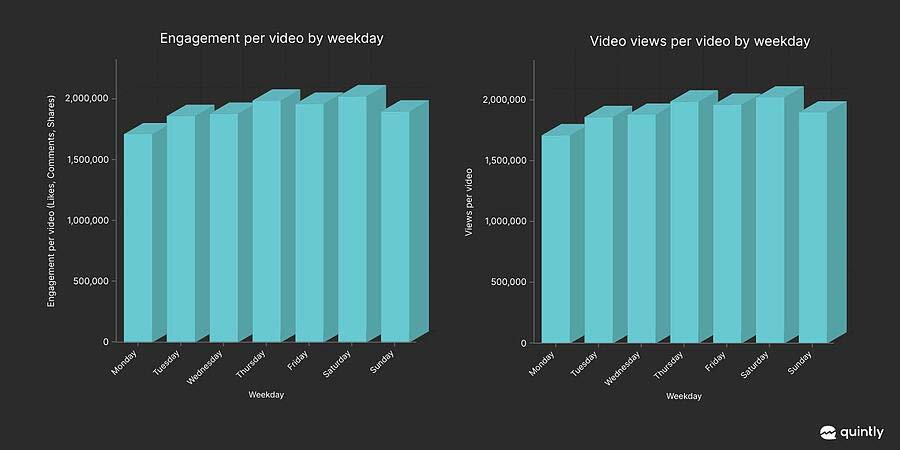 This is because TikTok's feed is not primarily time-based, and old videos can show up on users' 'Home' and 'Discover' pages weeks or months after they were posted. As a result, TikTok video content is a long-term traffic generator, an important factor the study suggests for brands to keep in mind.
TikTok Ideal Video Length
When it comes to the ideal video length for TikTok, quintly's study demonstrates that the most successful videos on the platform currently adhere to the original 15 second time limit. The platform extended the limit to 60 seconds, and more recently, to 3 minutes.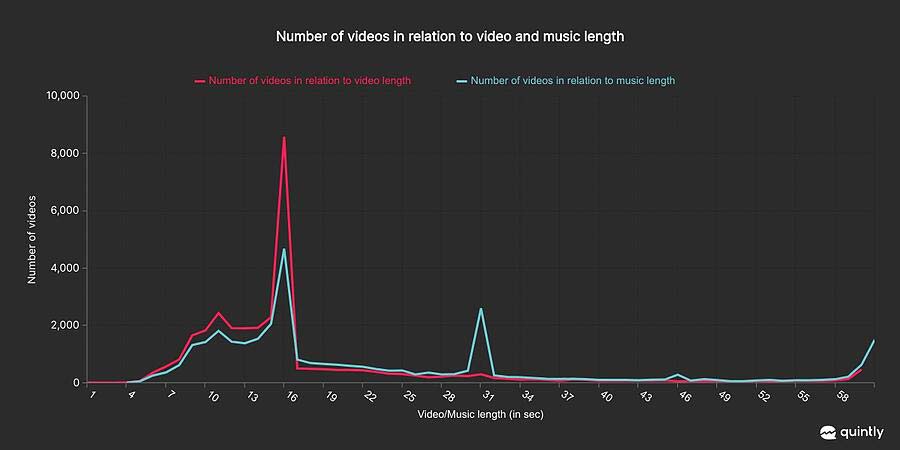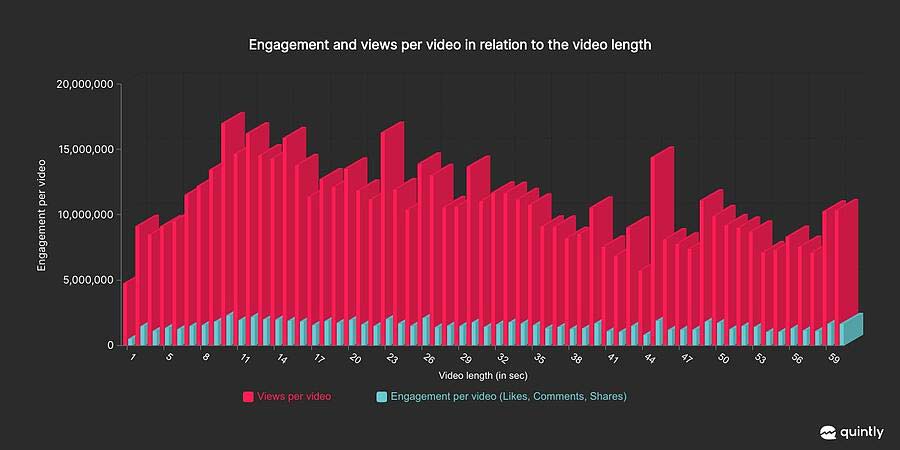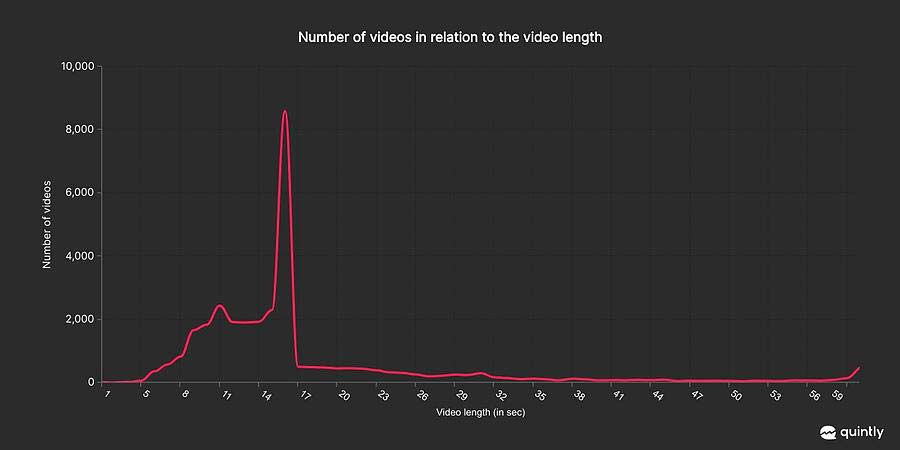 However, this doesn't mean that 15 seconds is the ideal length for a TikTok video. In fact, the videos that got the most views and engagement per video were only 9 seconds long, followed by 30 and 60 seconds.
TikTok Ideal Formatting
Quintly's study finds that video dimensions or formatting don't seem to impact engagement and views, as most videos that have made it big didn't even use hashtags or a description.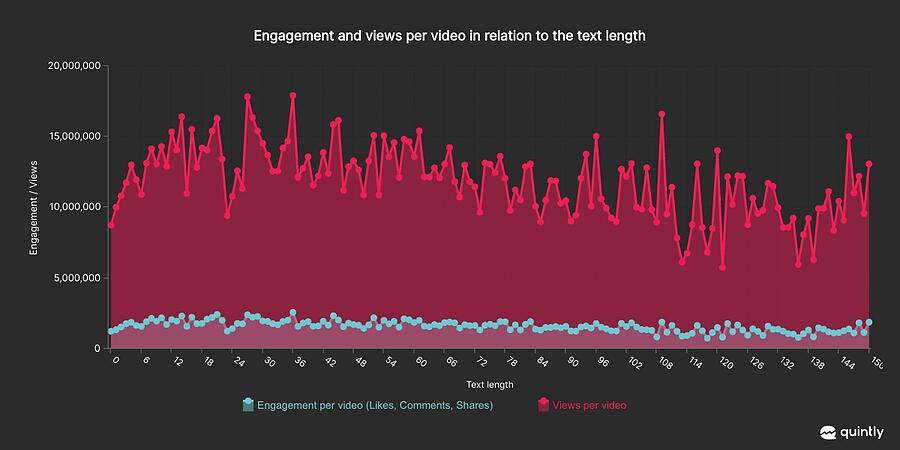 In addition, videos with shorter descriptions had higher engagement and views per video.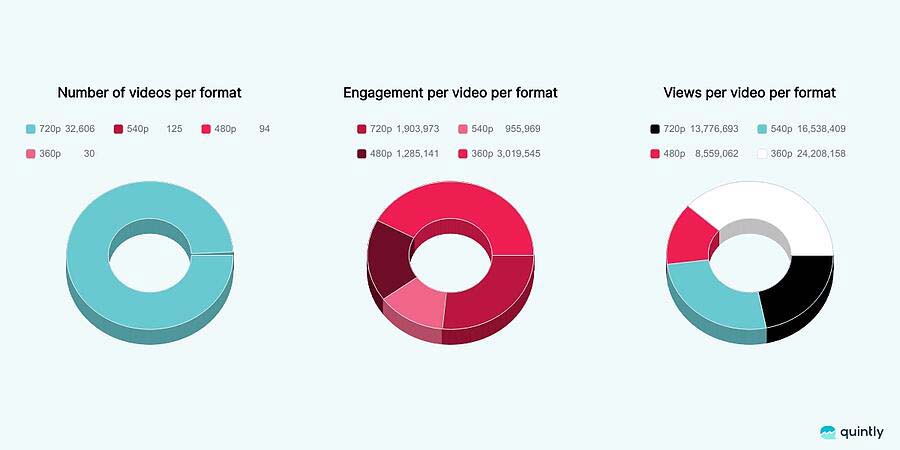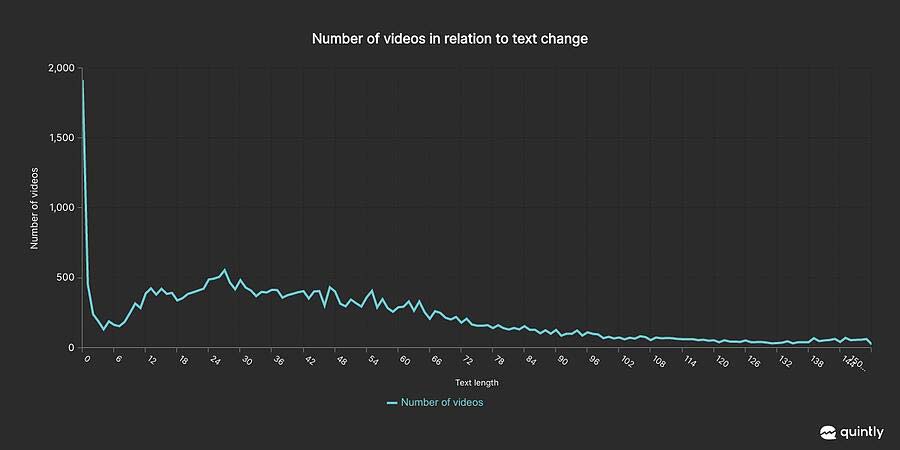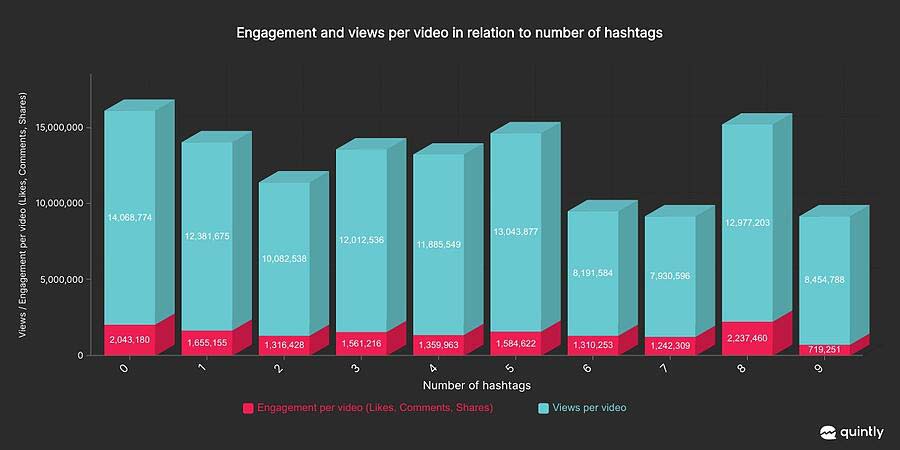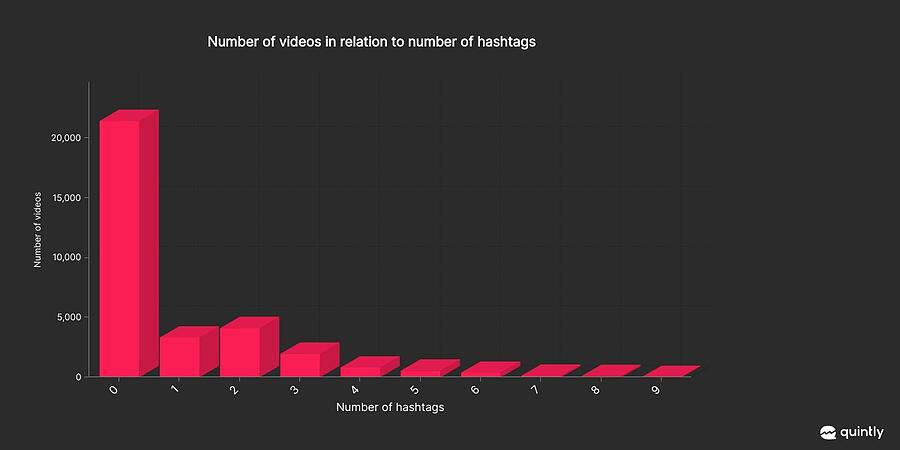 This doesn't mean that it's not worth adding hashtags to video descriptions. The study reports that hashtags can still help videos reach more users, especially branded hashtags for challenges.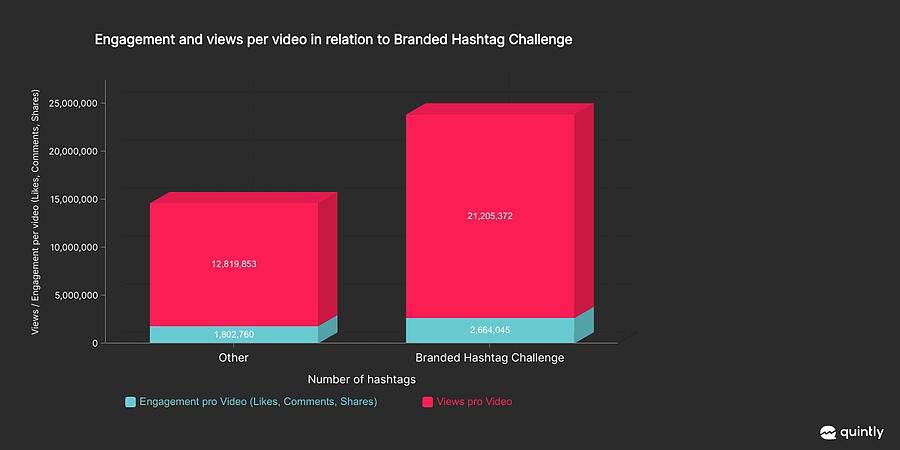 13.3% of successful videos, interestingly, were part of Branded Hashtag Challenges: they had more engagement and views per video than regular videos.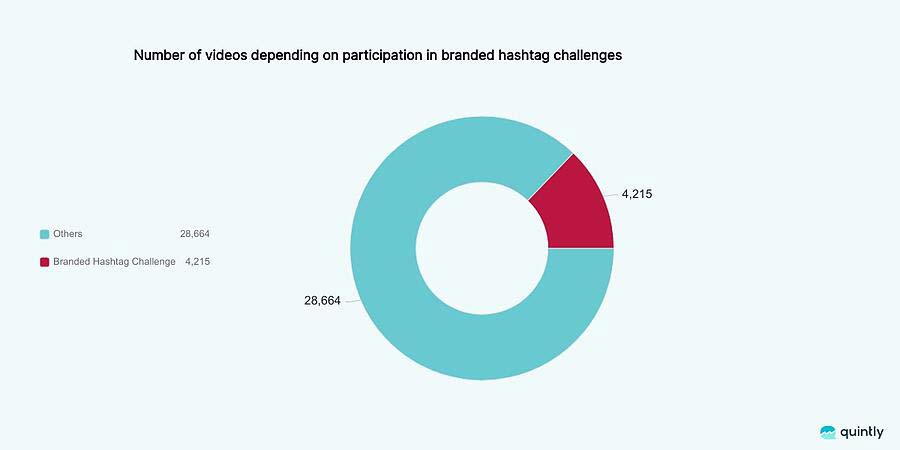 ---
You might also like
---
More from TikTok
--- TIkTok is pulling the plug on TikTok Now, its BeReal clone, a little over nine month after it was first …