This year's Wrapped includes a new custom experience recapping listeners' personal top charts with graphics they can share on social media.
The annual "Spotify Wrapped" recap feature is now available on the iOS and Android apps. The Swedish audio streaming platform has made its annual recap of what the world streamed the most in 2021 available to all users on its app on iOS and Android.
In addition to revealing the top music and podcasts streamed globally in 2021, Spotify is unveiling its annual 2021 personalized Wrapped experience for listeners.
Just like every year, Spotify Wrapped sums up users' top artists, genres, songs, podcasts. It also gathers the total number of minutes users listened and presents the personalized data with graphics that people can then easily share with their friends on social media.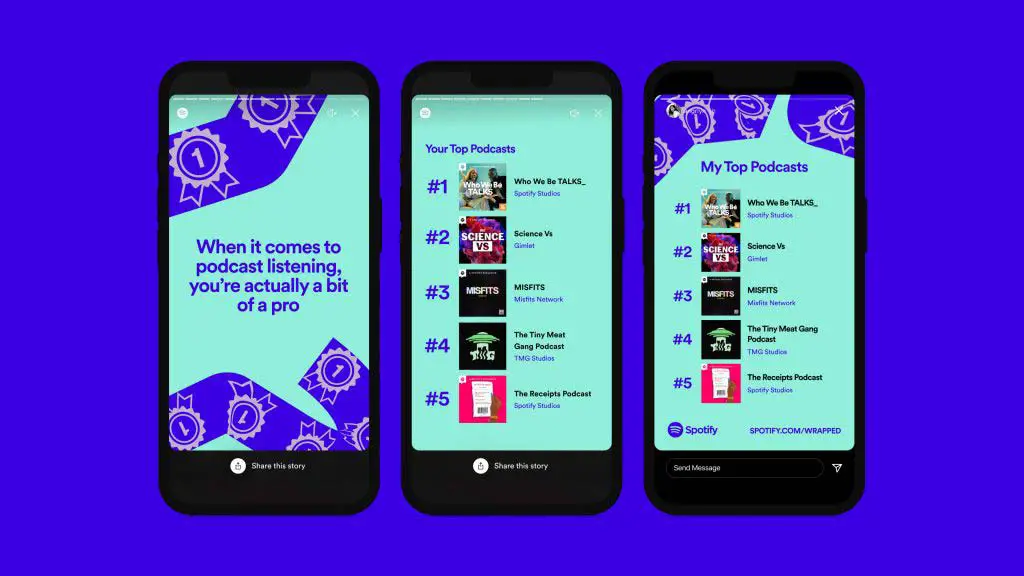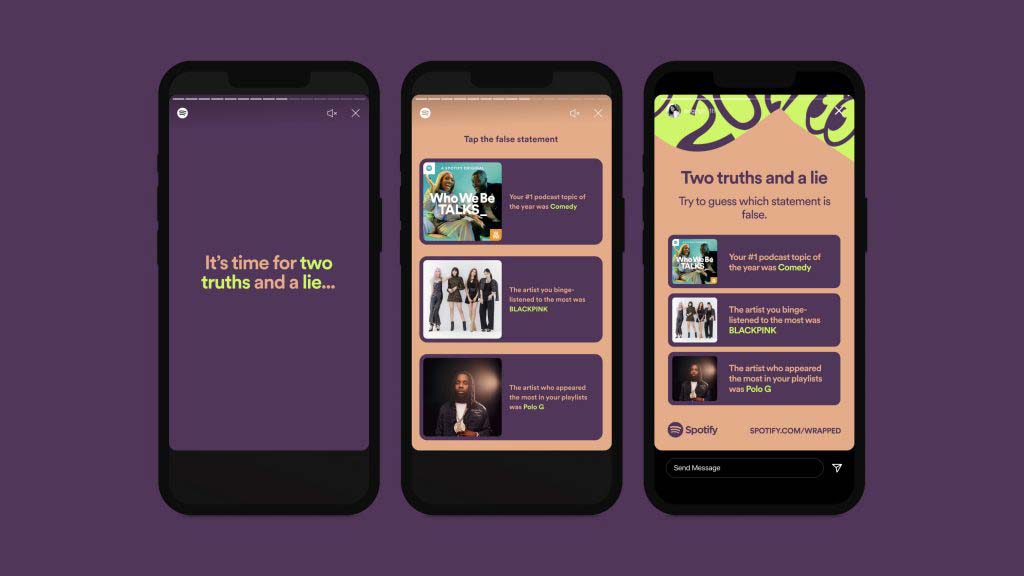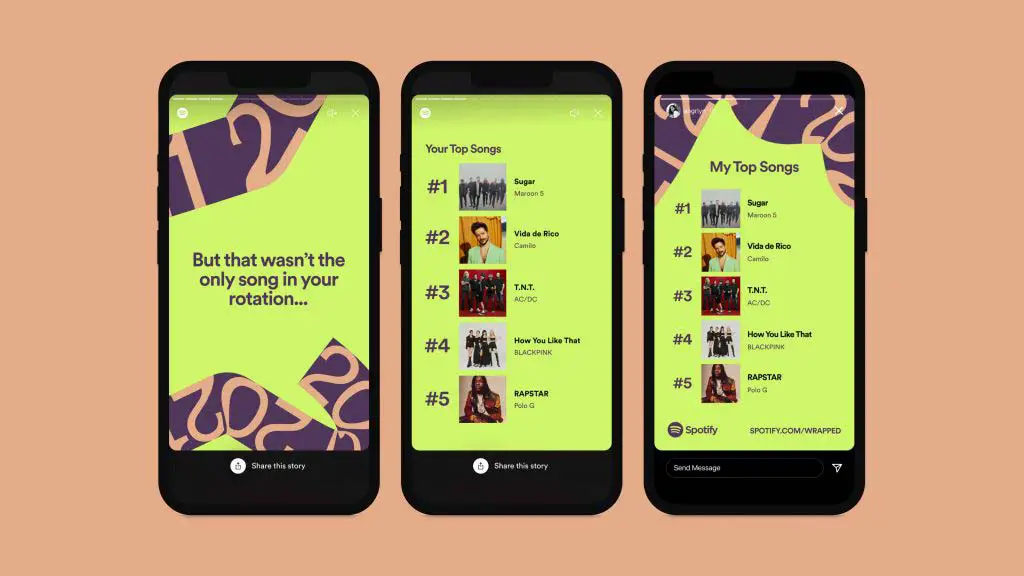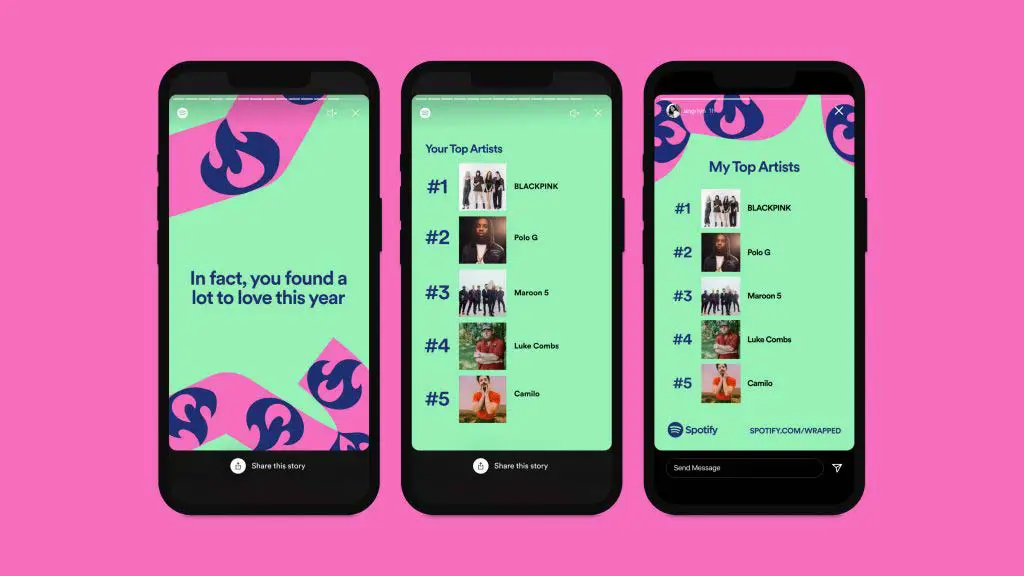 This year, the top of the audio charts introduces new additions such as the "2021: The Movie," a feature that pairs users' top songs with classic scenes from movies. There is also a new "Your Audio Aura," which sums up the user's audio aura in a visual form based on top music moods.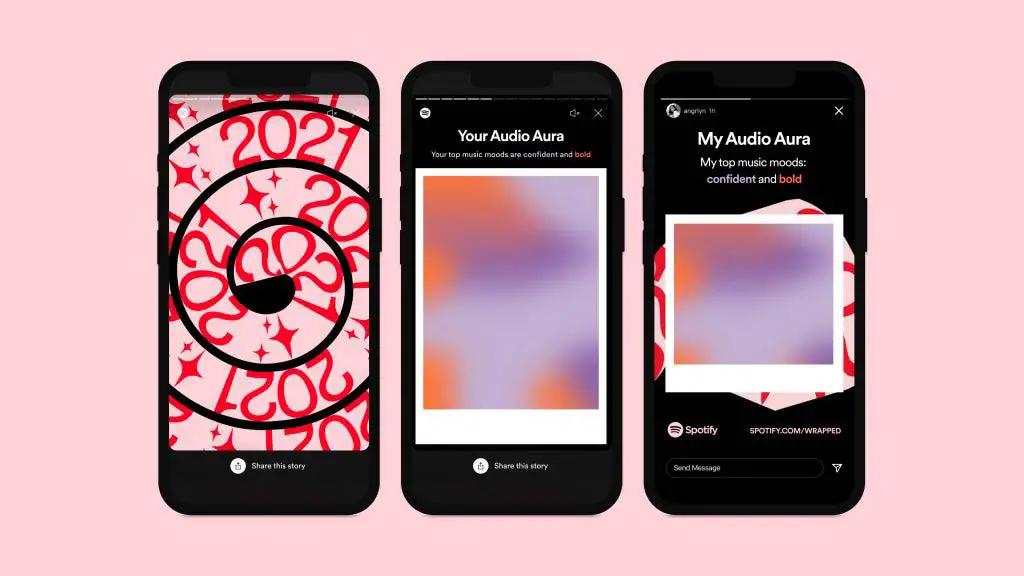 New "Playing Cards" bring a personalized interactive quiz game about the user's listening habits. And the new "2021 Wrapped Blend" feature compares their listening tastes with those of their friends.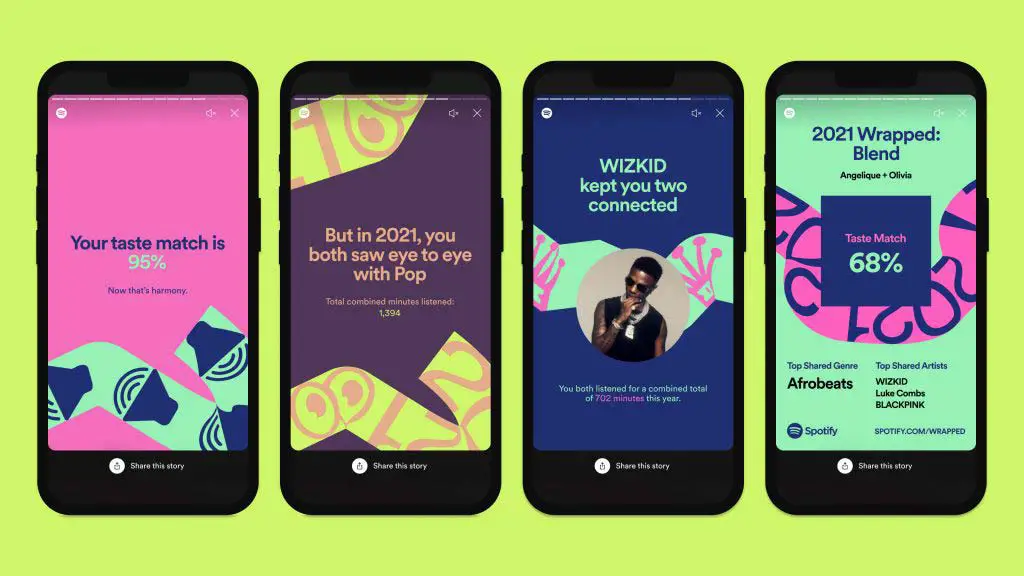 Spotify Wrapped 2021 then allows users to use the presented data to generate custom graphics that can be shared on TikTok as well as the usual platforms like Snapchat, Twitter, Instagram, and Facebook.
Users can head to the 2021 Wrapped Hub find all of their personalized information from Spotify Wrapped 2021 and start generating their funky graphics to tell the world about their top songs, podcasts, and artists of 2021.
---
You might also like
---
More from Other Platforms
---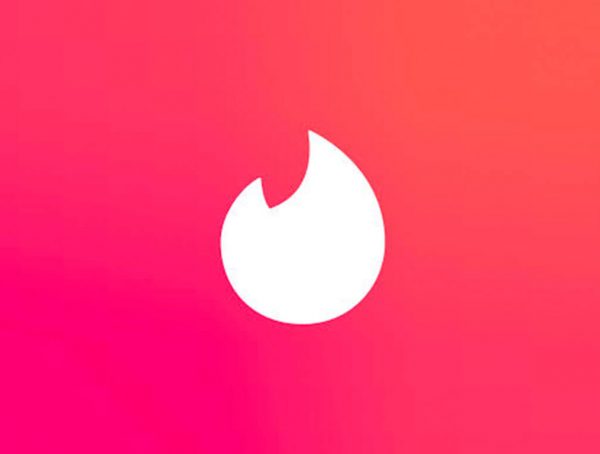 Tinder says it will remove social profiles from bios as part of its updated community guidelines to keep the dating …