One of the biggest confusions in the world of Social Media Managers and Digital Marketeers is the difference between Sponsored Stories , Page Post Ads and Promoted (Boosted) Posts.
With all the recent changes on Facebook, sometimes it's difficult to figure out what their differences are, and how they apply to your campaigns.
Sponsored Stories
Sponsored Stories have existed since January 2011, but when Facebook first began using the term it also incorporated what later became known as Page Post Ads. Now, they are treated as two different things which has led to confusion. Ads that are directly derived from Page Posts are  no longer considered Sponsored Stories. And here's one thing to remind you of the difference: Sponsored Stories are paid promotion of organic user activity.
Your sponsored story is built around user activity. In other words, when advertisers pay to highlight an action (like, comment, share) it is an cation that  a user has already taken. The action is then shown to their friends – and that's why sponsored stories cannot be used to reach an audience not connected to the page!
So, if a page wants more Likes, it can show Page Like Sponsored Stories. If a store wants more users to claim an offer, it can show Offer Claimed Sponsored Stories…and so on.
Sponsored Stories can also be called Page Like Stories, as advertisers have "sponsored", or rather "paid" for the Likes. You can also have "sponsored"  check-ins, offers, or even links from domains.
And if we want to be more specific:
Sponsored "Domain Stories": promotes when a user Likes a piece of content, uses a Share button, or copies a link into the Facebook publisher from a third-party website
Sponsored Stories for Specific posts:
Page Post Ads
Page Post Ads are adverts, in the form of  links, photos, videos, events or even statuses, allowing for creativity! Page Post Ads began as posts on a fan page, but get additional paid distribution among fans, friends of fans, or non-fans within the Newsfeed or Sidebar, as a result of creating campaigns with Facebook's ad tool.
Unlike Sponsored Stories, these ads can be shown to anyone on Facebook, even if users are not connected to the page themselves. i.e through a friend.
If you want to increase your engagement, Page Post Ads are ideal. The same does not apply for acquiring fans (for which Sponsored Stories are best).
One important thing to note, is that Facebook no longer uses the exact term "Page Post Ads" in the advertising interface, but you would see it (if you are a page owner) as a call to action which says "Promote Page Posts". Do not be confused, as this action actually creates a Page Post Ad.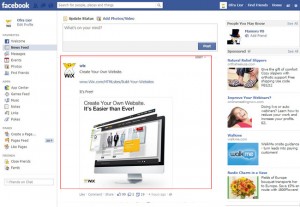 Promoted Posts or Boost
Related to Page Post Ads are Promoted Posts. Promoted Posts are page posts that get additional paid reach in the Newsfeed, among fans and friends of fans and originate as a piece of content on a page. They can reach more of a brand's existing fans or their friends.
The main difference between Sponsored Stories and Page Post Ads, is that for Promoted posts the advertiser pays a flat rate to reach a given number of users, while on Sponsored Stories and Paid Post Ads, they pay per click.
Moreover, a Promoted Post is shown to a page's existing fans and reaches friends of fans, while Page Post Ads can also reach fans outside your page.
Remember that Promoted Posts cannot be interest or category-targeted, something that Page Post Ads and Sponsored Stories can be.
Last but not least, Promoted Posts are shown only in the Newsfeed, whereas Sponsored Stories and Page Post Ads can also be placed in the Sidebar.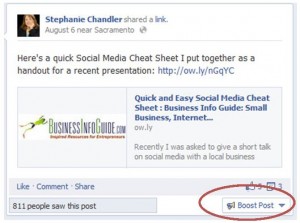 To make the long story, short:
Sponsored Story – A message that comes from a friend about them, engaging with a page, app, or event that a business, organization, or individual has paid to highlight.
Page Post Ad – An advert that can be shown to everyone on Facebook and gets additional paid distribution among fans.
Promoted Post or "Boost" – You can pay to boost a specific post so that it is shown to more friends or fans on a flat rate.
Whatever type of ad you decide to choose,  bear always in mind the differences among the 3 main ways described above. Each type concerns a different need for your advertising strategy.
Think twice, before you take any action. The tools are there and it's up to you to decide which best fits your brand.
Facebook can be a very good assistant if you want it to be.
Related Stories:
You might also like
---
More from Experts Talk
---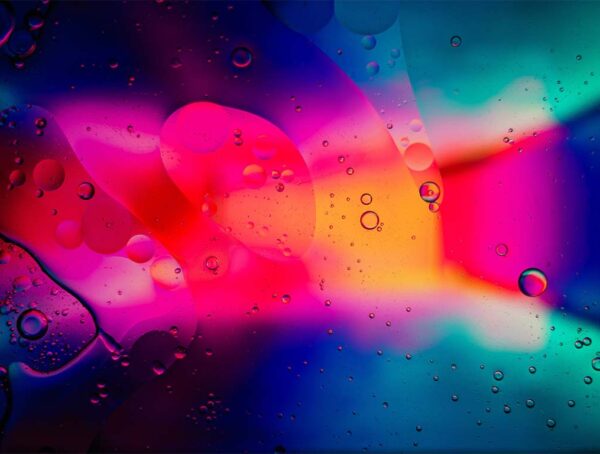 In this month's experiment, we set out to find out whether adding custom alt text on Instagram posts improves reach.