A few weeks ago we wrote about the new Promote Page Ad feature for Admins. Well we tested it and here is what we found out:
According to Facebook, for the targeting we had chosen, the estimated number of likes we should have obtained from this campaign per day, was between 40 and 360 (yeap, that precise…)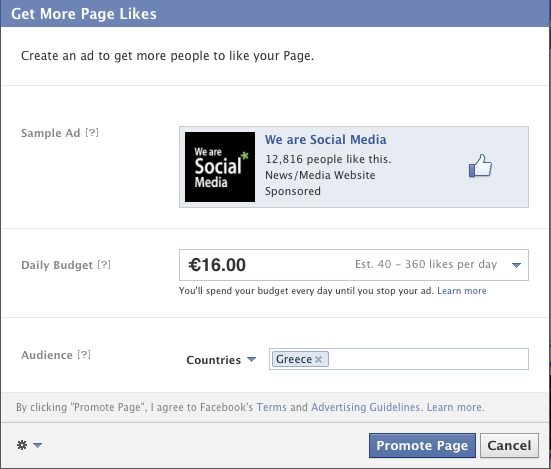 So what do you get with this type of ad? Well according to the ad Manager, our campaign was spread over all the channels Facebook uses, from web to mobile and throughout the user experience. And it offers insights for each main category/platform:
1. All over Facebook web layout, from regular ads to search results, from events to newsfeed and profile….

2. On Mobile too of course….

2. And finally, Sponsored "likes" both on web and mobile….

So did it work? Did we get likes, lot of them? well…
Yes, it works, the campaign, although we only ran it for 1 day, brought new fans to our page. The whole budget was used during the one day and here is a look a t the results we actually got: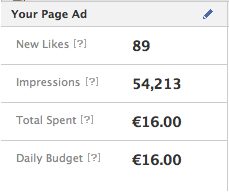 So Facebook claims our ad campaign brought a total of 89 new likes to our page for a total of 54,213 impressions. Not a great CTR and a rather low number in comparison to what Facebook told us to expect (remember the 40 to 360 likes per day?)
If we think ROI then we reach the conclusion that the cost of acquisition for a fan via this ad campaign was around 0.18€ –  which may seem not that bad, but we actually ran our campaign in Greece which is usually a low-cost country for Facebook ads. Our experience shows that we could have reached much lower "cost per fan" using the traditional ad approach and maybe benefit from a better targeting (by interests).
Another thing is that our page actually got a total of 105 new likes during that day, that's 17% more than what Facebook says our ad brought. Even if there is no way to prove where these extra 16 likes came from – it could be the regular fan increase we get each day – this could also show a "vitality" effect of Facebook ads in General…
CONCLUSION – We believe in Facebook Ads in general. However, I think it is better to stick with the regular ad approach which offers more targeting and more control over who will see your ads. Moreover, Page Promotion Ads do not offer a CPC approach.
[READER] Have you used this function before? What is your opinion?
Related Stories:
You might also like
---
More from Facebook
---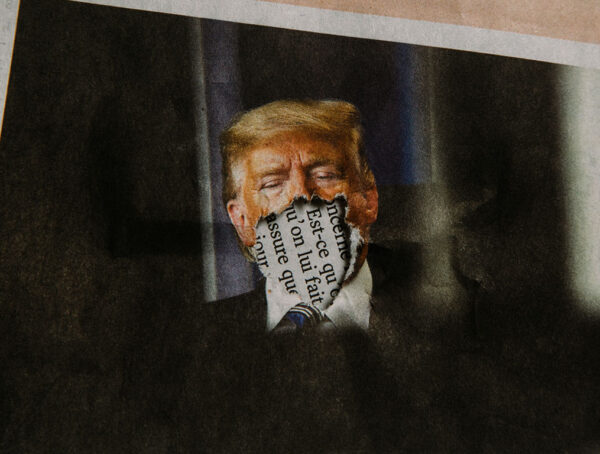 Following the recent events in Washington DC, Facebook CEO Mark Zuckerberg has announced an indefinite ban on Donald Trump from …