Fashion brands embraced social media from the very beginning of New York Fashion Week. Every fashion show has offered us a new lesson in using social networks, to innovate, experiment, and expand your presence.
New York Fashion Week SS17 (also known as #NYFW) had another opportunity to explore how the fashion industry uses social media to reach a global audience. There seems to be an interesting shift to a more accessible role, where people can be part of the experience.
Here are the best moments that caught our attention from #NYFW👠, all involving social media and technology, in one way or another.
#TommyNow
Tommy Hilfiger blended a catwalk with a carnival in a tech-smart, colourful, and impressive show. It was its first with a clear consumer-facing experience.
The massive Tommy Pier blended fashion and technology, to introduce the collection #TOMMYXGIGI with Gigi Hadid – a model with millions of followers. She also serves as the right person to tap into a new generation of consumers.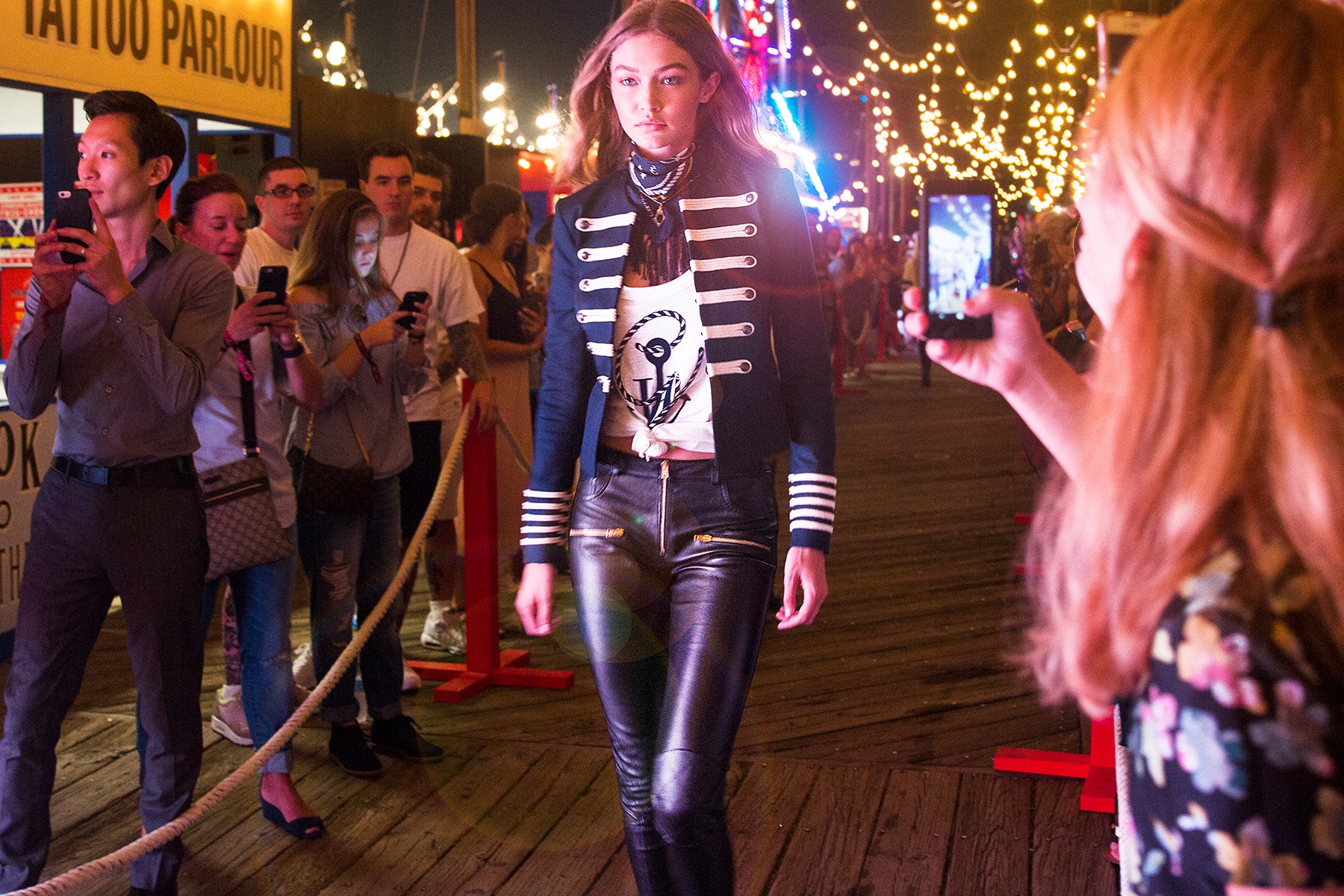 Image: Tomy Hilfiger
Everyone who was on-site could buy the products through a "shoppable catwalk" provided by Amsterdam's Random Studio, with digital touch screen walls. People could watch a live stream of the show through Tommy Hilfiger's site and Facebook page, while there was also an option to "save a look" to a wishlist, to buy it afterwards.
Both its Facebook and Instagram pages were commercially optimised to facilitate the "buy now" experience, and to appeal to a new audience with an instant shopping mentality.
Moreover, it launched its own chatbot on Facebook Messenger – TMY.GRL – which allowed personalised conversations with fans, in an attempt to combine artificial intelligence and engagement.
Key trends: blending social media and ecommerce, Facebook live, Messenger chatbot
Rebecca Minkoff: #RunwaytoRetail
Minkoff wanted to bring the runway closer to the audience, so she brought the fashion show outside her boutique in SoHo. There, customers were able to purchase the clothes in a "see-now, buy-now" experience.
For everyone who couldn't make it, NASDAQ in Times Square offered a live streaming in 360 VR, in partnership with Ripple, while the show was also live streamed on NASDAQ's Facebook page.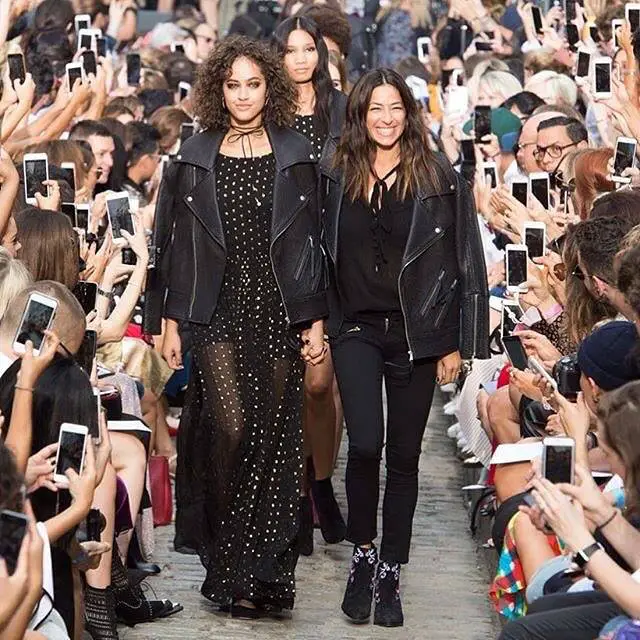 Image: Rebecca Minkoff
And what's more, Minkoff acknowledged the rise of social influencers by collaborating with five of them, counting a combined number of 3.5 million followers. They walked along the models on the runway, to ensure an increased social coverage for the show. Brilliant idea!
Key trends: Live video, social influencers
Desigual Brings Snapchat Filters To Runway
Desigual decided to bring Snapchat's filters to life at the NYFW fashion show, in an attempt to use the social network's popular feature to promote the brand's relevance. This was a clever and fun way to show how creativity can keep up with the latest trends. It was certainly among the most-discussed moments during NYFW. Loved it!
https://www.instagram.com/p/BKLt2t0AgzX/
Misha Nonoo Presents Live Lookbook On Snapchat
Misha Nonoo used Refinery29's account on Snapchat to launch a "live lookbook" of the latest collection.
Her focus on "day to play" (#DayToPlay) found the right platform, offering appealing, fun, creative and unique content. Snapchat's storytelling, its young and engaged audience, and the ability to purchase every piece of the collection directly through the site, proves how the brand embraces the latest trends, blending social media and e-commerce in the best possible way.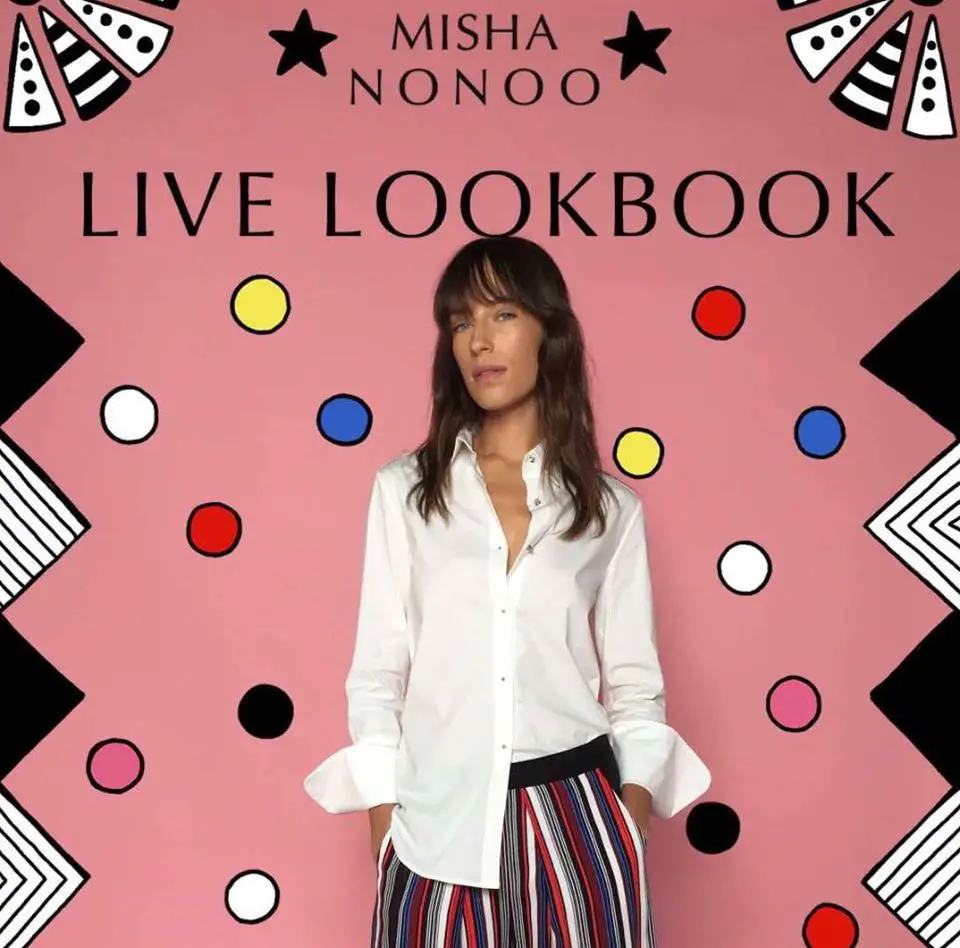 Image: Misha Nonoo
We are expecting more similar ideas in the near future from more designers.
Key trend: Snapchat  
Charlotte Tilbury: VR Meets Kate Moss
Charlotte Tilbury relied on technology (and Kate Moss) to promote her new fragrance "Scent of a dream". The event took place in Samsung 837, where everyone had the chance to see a VR campaign starring Kate Moss – for the promotion of Charlotte Tilbury's debut fragrance.
Needless to say, the audience used Samsung Gear powered by Oculus.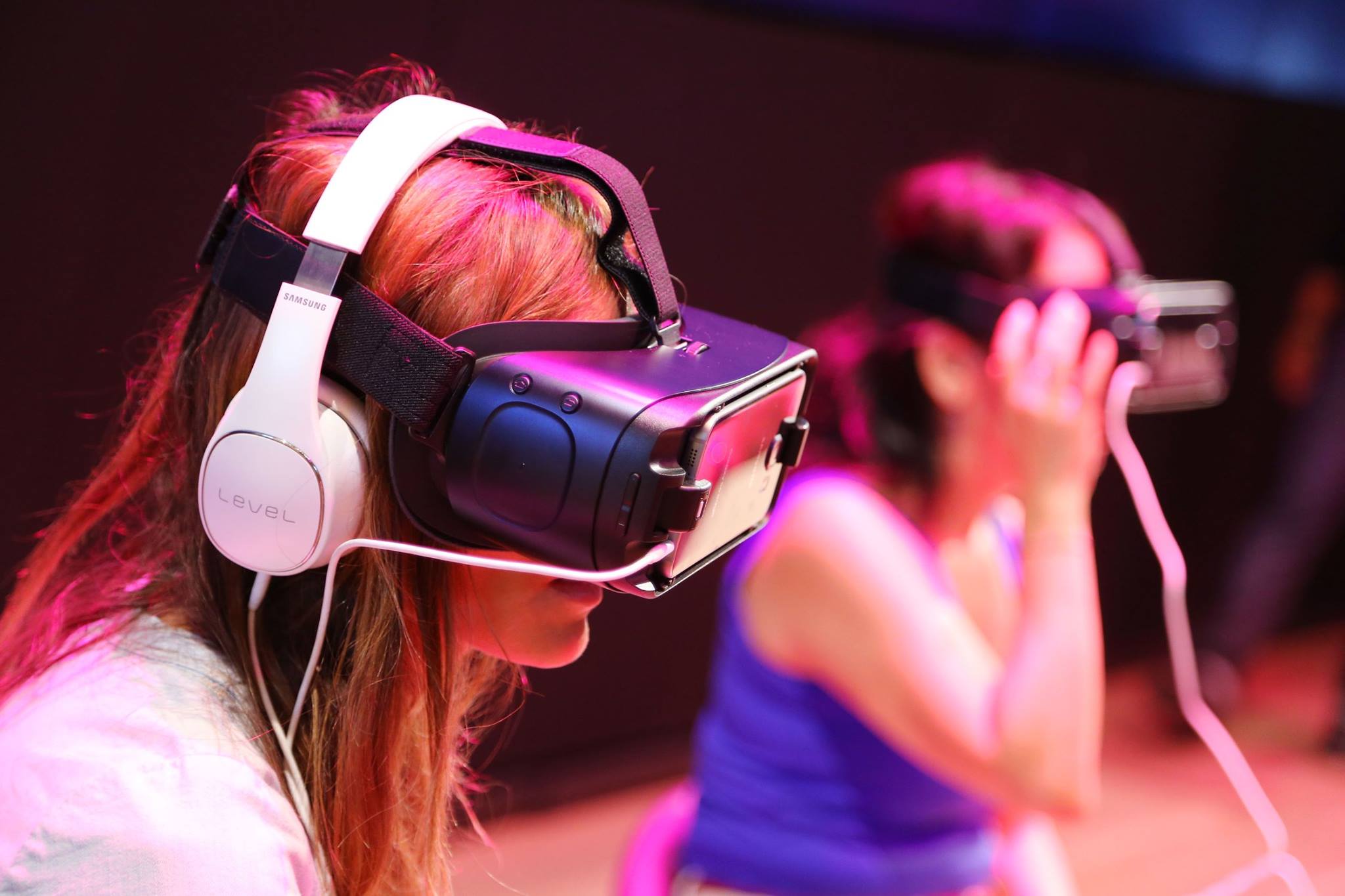 Image: Charlotte Tilbury
Key trend: Virtual Reality
"29 Rooms" by Refinery29
Refinery29 created "29 Rooms" to promote creativity and innovation on various key topics. Michael Kors' "The Sidewalk is Your Runway" caught our attention, as it blended art with social sharing. Visitors could pose with the brand's bags and share GIFs on their social feeds. This also led to an increased social success.
https://www.instagram.com/p/BKIvQToAkpD/
In fact, Michael Kors was the most-discussed designer during NYFW, counting 9.6m digital engagements, according to an analysis between September 7 and 15 by ListenFirst. Its focus on #AllAccessKors was highly successful!
Key trend: fashion meets social media (and GIFs)
#GucciGhost
Gucci wanted to maximise the opportunities for social interaction, and so it collaborated with Snapchat to take over Sweet's channel during NYFW.
The content included creative GIFs and wallpapers designed by GucciGhost, Gucci's interesting collaboration which also led to further social discussion.
GucciGhost, also known as Trouble Andrew, is a graffiti artist who gave a fresh look to the brand's new line. However, he didn't stop there. He also transformed Gucci's Fifth Avenue store to match the latest line. The result was definitely highly shareable.
The campaign used the hashtags #GucciGhost and #LifeIsGucci and they showed up all over Instagram by enthusiastic users who passed by the installation. It's all about grabbing their attention!
Key trend: creativity, aiming for social appeal
#TakeBeautyBack
One of the most-discussed moments on social media during #NYFW was the inspiring presence of Reshma Bano Qureshi, an acid attack survivor who supports Make Love Not Scars and calls everyone to sign the petition to #EndAcidSale.
The 19 year-old Indian girl moved many with her story on social media, and she reached the peak of mentions when she walked in FTL Moda's runway wearing a white gown by Archana Kochhar.
FTL Moda wanted to encourage diversity with the campaign #TakeBeautyBack, and it was an inspiring surprise to see the extensive use of the hashtag on all social networks.
#KnotOnMyPlanet
#KnotOnMyPlanet is another interesting campaign that started during NYFW. It hopes to stop the alarming number of elephants that are killed every year. Doutzen Kroes was the first of the models who talked about the campaign, after her trip to Kenya; and her exposure to the problem.
That's when she decided to use her voice and her social impact to raise awareness about the issue. She asked everyone to post images of knots on social media, educating a larger audience about the ivory crisis and hoping to raise $15 million for the Elephant Crisis Fund.
The hashtag #KnotOnMyPlanet got extremely popular on Twitter, with Gigi Hadid, Karlie Kloss, Naomi Campbell, Cara Delevingne and many others tweeting about it, reaching millions of followers, this time for a great cause.
#KnotOnMyPlanet launches today! Go to https://t.co/GmubKgRN73 RIGHT NOW to donate & save the elephants! pic.twitter.com/PPrKKxqhKA

— Doutzen Kroes (@Doutzen) September 9, 2016
#NYFW Is Not Just About Fashion
Social media users do not necessarily care about the latest fashion trends when discussing #NYFW. The analysis of the most popular keywords by Brandwatch shows how designers blend with celebrities, or any other social-worthy moments.
A keyword that caught our attention was "Snapchat", but it's still not surprising, judging by the number of designers who used it for their latest collection. And of course, we even had the Snapchat filters walking the runway this year.
What's next?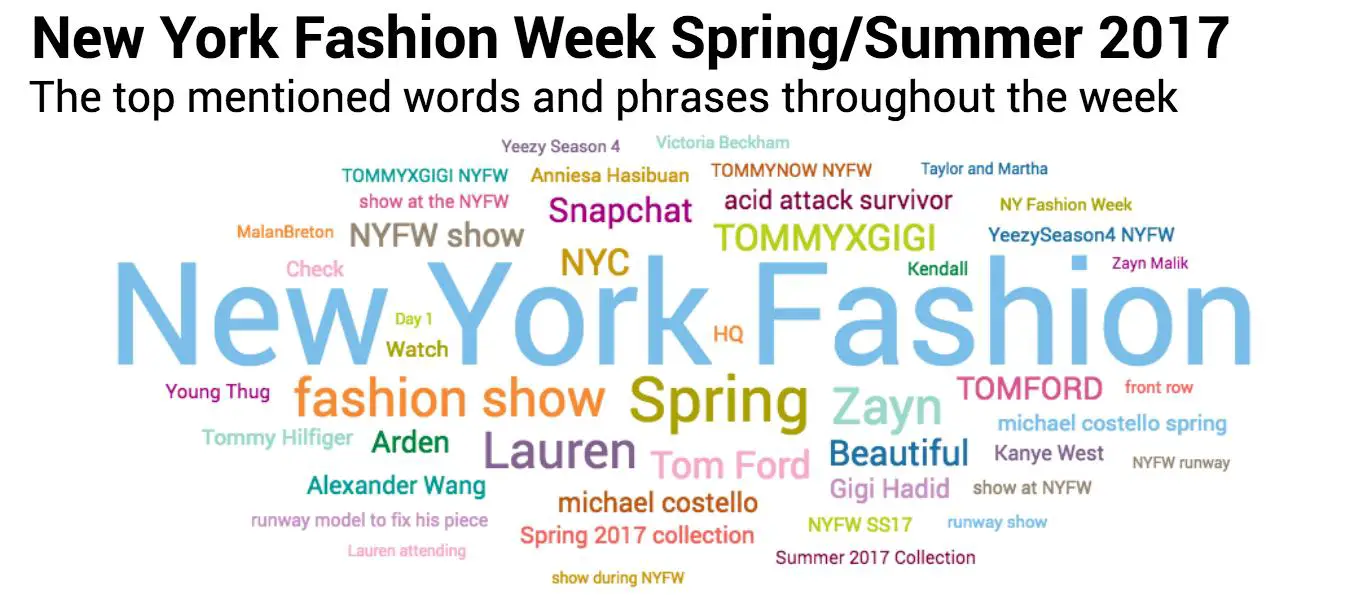 Image: Brandwatch
---
You might also like
---
More from Lifestyle
---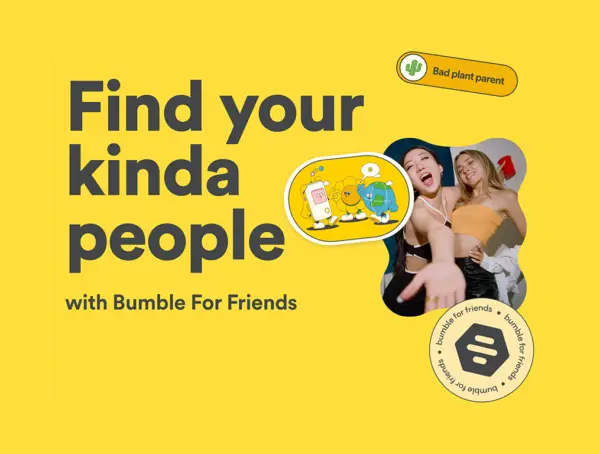 Dating app Bumble said it is testing a separate app, Bumble for Friends (BFF) in select markets to help users …