Facebook has a lot invested in Messenger bots and certainly doesn't want them to fail. So, it's helping big brands to create bots that it can use as case studies for others, showing off the platform's capabilities in the process. So, that's how Tommy Hilfiger's TMY.GRL Messenger Bot came about. 
Some companies and brands are beginning to "dip their toes" into creating bots on Messenger.
The results have been mixed, and the technology hasn't become hugely popular. Although it is seen as one of the big trends this year, there hasn't really been that much movement. So, Facebook's Creative Shop has stepped in, to help some big brands create wonderful things. The TMY.GRL Bot came about when Creative Shop and Msg.ai (a bot company) worked together for fashion brand Tommy Hilfiger.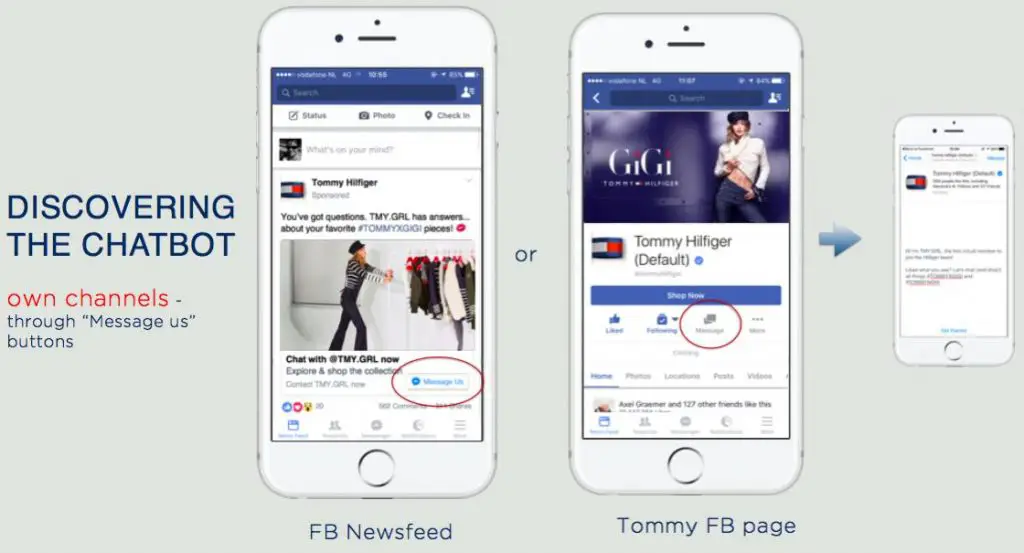 It has been created to promote supermodel Gigi Hadid's line of clothing, and with it users get to find out more about Gigi and her collection, ask questions, discover behing-the-scenes content, and more. All they have to do (as is the case with all bots) is open a Messenger conversation with Tommy Hilfiger on its Facebook Page, scan the company's special QR code or click on a Messenger URL in a post.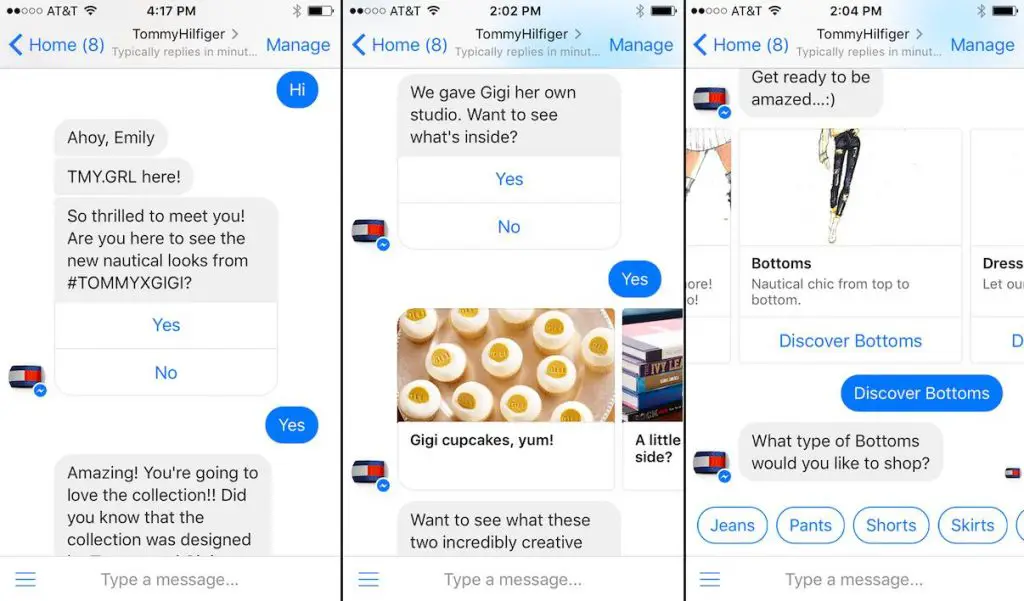 Perhaps the most interesting thing here is that users can also buy clothes from the collection through Messenger. Facebook has been slow and still have not brought payments through its flagship messaging app, so the actual purchasing process happens through the company's website instead.
It's very strange why Facebook still hasn't built this functionality into Messenger, but hopefully it will be soon. It just makes total sense to streamline the experience for shoppers. With platforms in Asia like WeChat already offering this functionality (and a lot more!), I believe a lot more needs to be done – and fast!
---
You might also like
---
More from Facebook
---
As VR content expands beyond gaming, Facebook is bringing support for subscriptions on the Oculus Quest platform.