To celebrate Black History Month, Snapchat launched a new Lens that gets users to visit its AR art gallery showcasing art pieces by black artists. 
AR is fast becoming a new space for art, and social platforms are at the forefront of this. Purists may find this to be a disappointing trend, but social media platforms are slowly redefining how younger generations create, consume and connect to art.
One example of this is Snapchat's new virtual art gallery Lens for Black History Month.
check out our AR art gallery "for us, by us: art through the eyes of black millennials" on snapchat! featuring the work of talented artists Paracosm, Jameel Mohammed, Bianca Pastel, @giannilee, @jessmyart, @IvySole! pic.twitter.com/bt2XHnEFVJ

— fai nur (@faionur) February 11, 2019
The Lens, launched last week gets users to visit an AR art gallery called "for us, by us: art through the eyes of black millennials," that features art from black Millennial artists like Paracosm, Jameel Mohammed, Bianca Pastel, and more.
The gallery can be accessed by tapping on the new rainbow Lens in Snapchat's Lens carousel, or by scanning the Snapcode below.  When the Lens is first opened, users will see a selfie frame with the Black History Month banner, but when switching the camera they will see the AR gallery.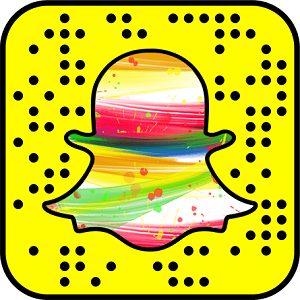 The move is an incredible opportunity both for users to connect with art that they may have never had the chance to, and for artists to connect with new audiences. There are some amazing artworks on display here, from artists who many Snapchat users would never have heard of, providing an opportunity for exposure and connection with new audiences.
This is not the first time Snapchat does something like this. Two years ago, it launched its first AR art installation that allowed users to view various famous art pieces in public spaces. Facebook also did something similar at some point, but it hasn't been at this scale.
---
You might also like
---
More from Lifestyle
---
The GOAT will play in Miami next season, but the big winner is undoubtedly Apple, which has MLS streaming rights …