Snapchat partnered with Murphy Research to release Apposphere, a quantitative and qualitative study to understand how and why people use certain apps. Hint: Snapchat makes people feel happy!
What do you feel when you use a certain app? Or more importantly, WHY do you use a certain app? Snapchat set out to find out with the help of Murphy Research, conducting a study of 1,005 app users aged 13-44 that reveals the answer to these questions and more. Here's Apposphere, a report of how the apps you use impact your daily life and emotions.
The study found firstly that the apps people use can have an impact on their moods, and that while many apps make people feel anxious, isolated, or self-conscious, Snapchat somehow stands out from the crowd in that it's "fundamentally the feel-good app," with 95% of users saying that it makes them feel happy – more than the other apps, that is. So, in a world of social media negativity, users of the app report "feeling playful and silly while using it."
As Ariana Battle from Team Snapchat explains in a post announcing the study's findings, this is probably because Snapchat is "a place where you can be yourself, stay close with good friends, and share your day-to-day." But, let's look at a full breakdown of how people reported feeling while using each platform.
As you can see from the index below, the top attributes by score on each platform are: silly (Snapchat), anxious (Twitter), inspired (YouTube and Instagram), and informed (Facebook). Snapchat also made people feel creative, attractive, adventurous, flirtatious, excited, happy, playful, and spontaneous, all positive feelings as opposed to Twitter which invoked mostly negative feelings. YouTube also evokes positive feelings. Instagram causes people to feel self-conscious, and Facebook evokes a mix of positive and negative emotions.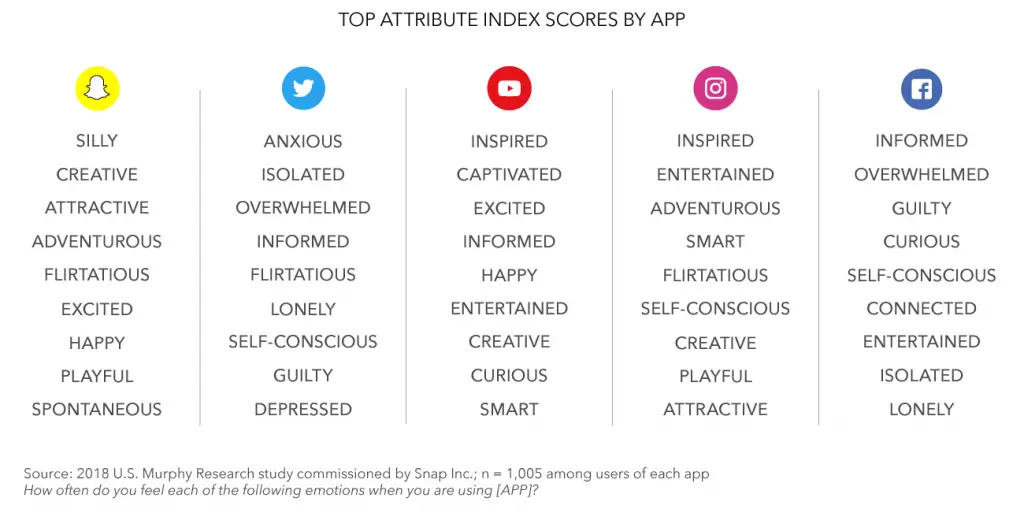 Of course, these emotions aren't shared by all users of all these apps, and the purpose and impact of each may be tied to each other. Here are the reasons that people use specific apps.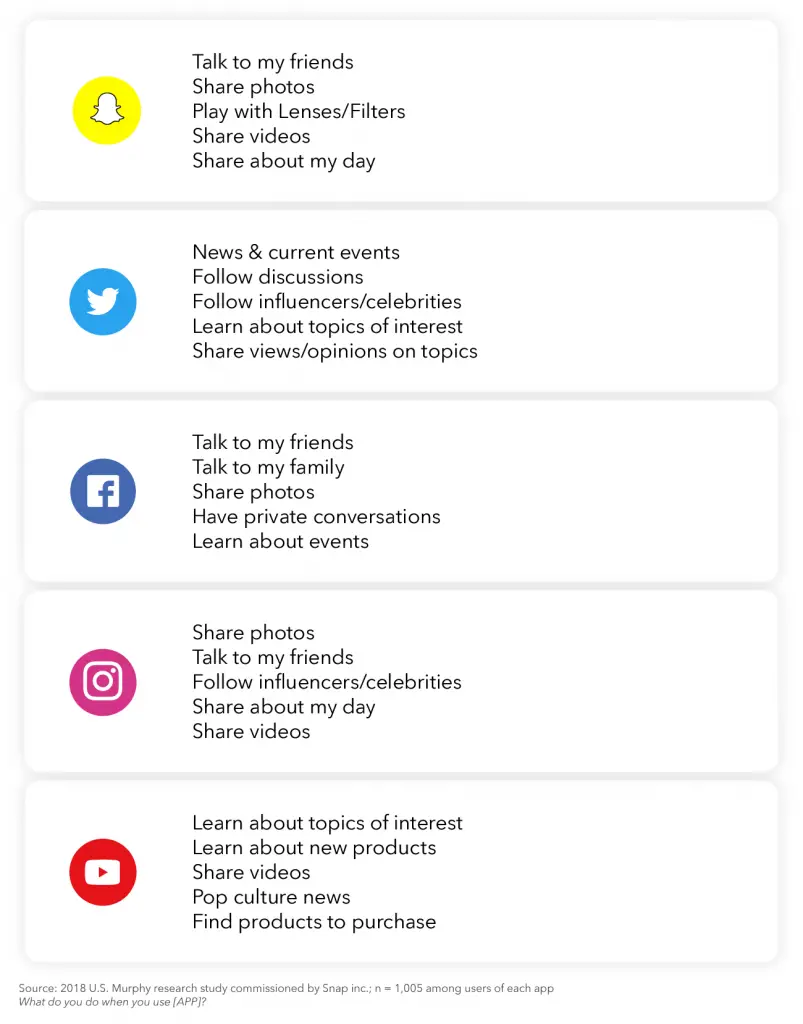 Snapchat for conversations between close friends and playing with Filters and Lenses
Twitter for keeping up with current events or following discussions.
YouTube for learning about new products or topics of interest.
Facebook for keeping up with family and events.
Instagram for influencer and celebrity content.
There also a time and a place for all apps. Let's take a look.
Snapchat and Twitter are the two apps that are used most "while on-the-go, commuting, socializing, and shopping," while "Facebook, Instagram, and YouTube" are used more when users are idle, helping them "pass the time."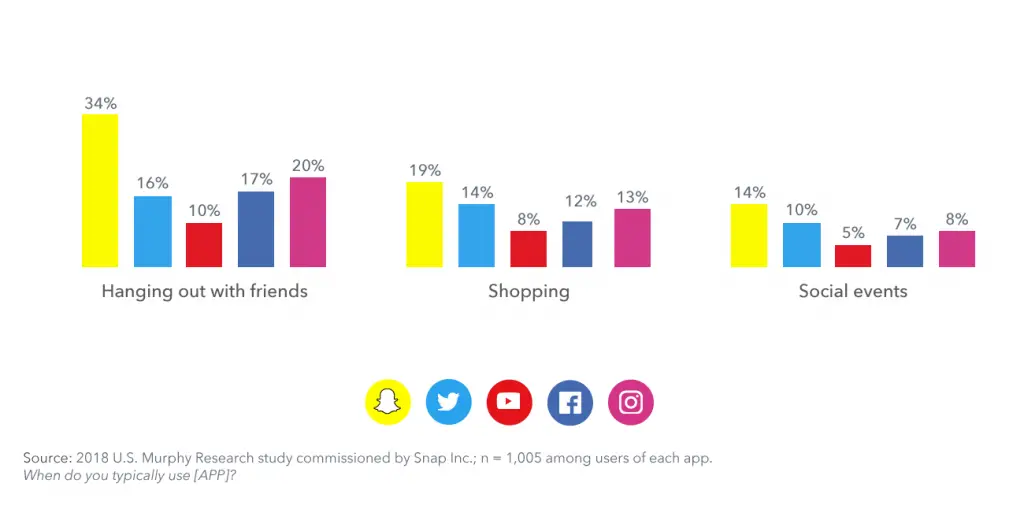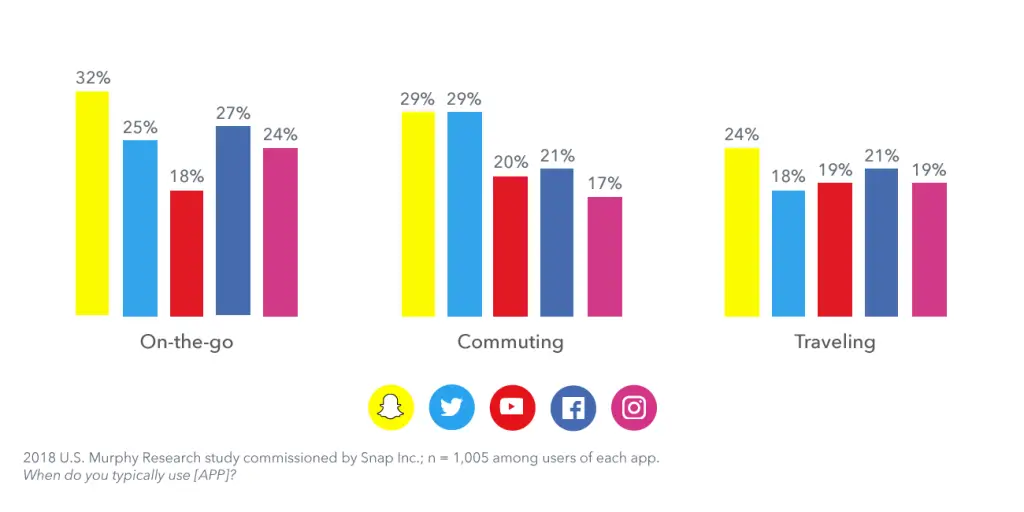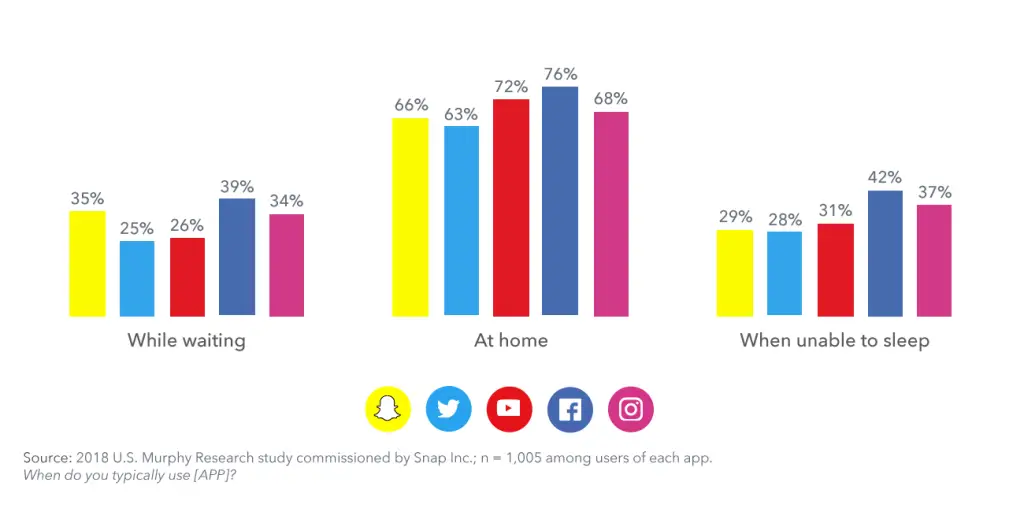 Can you agree with these findings? How do apps make you feel and when do you use them?
---
You might also like
---
More from Snapchat
---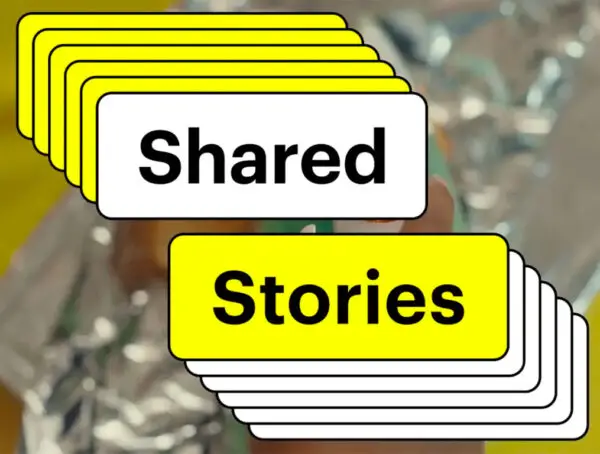 Snapchat shared stories will let users who have been added to custom stories invite their own friends to contribute. Custom Stories …