Millennials are the new power customers. The latest study commissioned by Snapchat looks into what triggers them, how they like to pay and what they are more likely to spend on.
Guess what, Millennials love to shop. Surprising, right? #Not. But what is more interesting is their approach to shopping, how it is evolving and what triggers them to spend. Snap has a strong interest into the future of shopping and the company commissioned Cassandra, a research and consulting firm that focuses on Millennials and Gen Z, to better understand their shopping habits.
You may not have known this, but Millennials are money-conscious. More than half of them stock to a budget. That being said, on an average month, Millennials spend about $1,085 on new clothes, eating out and health and fitness. That makes them the biggest spenders in these categories.
Being the biggest spenders when you are also money-conscious, means that Millennials conduct a very high level of research before shopping. And they are not afraid to compare prices before deciding to buy something on a website. We already knew that brand loyalty was not their forte, now we know why.
Amy Moussavi, head of consumer insights at Snap, also explained:
"We know that millennials will be a powerhouse in spending over the next decade and will shape the future of many brands, so we wanted to better understand the unique ways this generation thinks about and spends their money."
When it comes to spending, they will consider all payment forms, would it be credit cards, digital wallets or cash too.
While 73% of Millennials prefer to use a credit card, and the average person owning three different cards, they are also keen to use digital wallets (21%) for smaller purchases like coffee or to-go snacks. Maybe more surprisingly, Millennials still have a good relationship with cash, carrying small amounts on them (up to $24). Although this form of payment is almost only used when eating out (53%) or buying groceries (51%)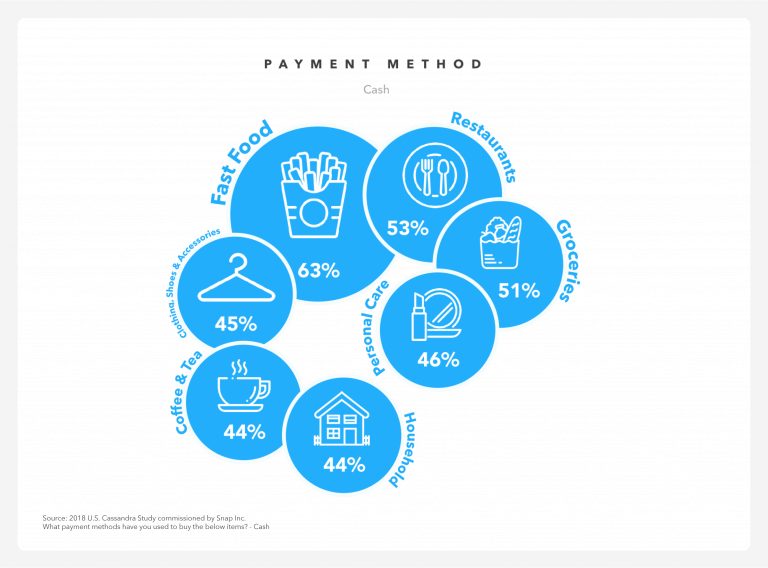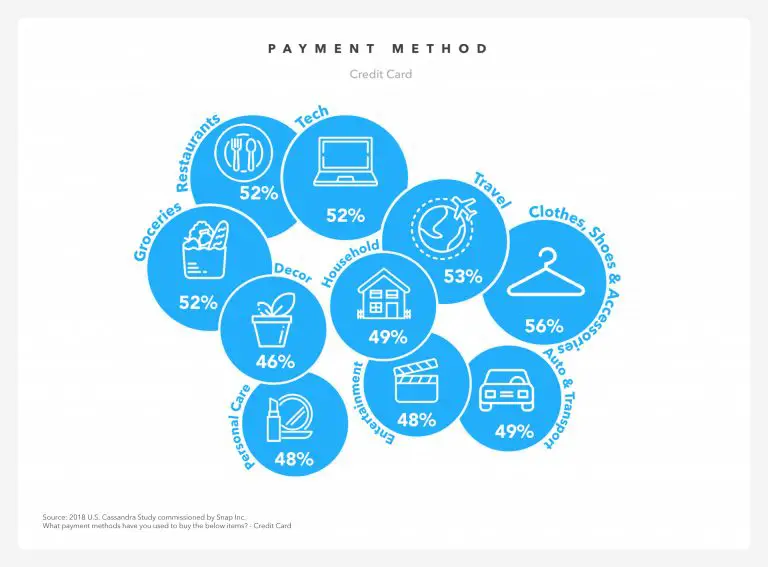 Finally, while mobile shopping is the norm (87% of Millennials), brick-and-mortar shops still have a card to play as Millennials are also seeking in-person experiences.
The study, conducted from Aug. 29 to Sept. 5, 2018, surveyed 1,003 people, with 800 in the 18-34 age range, looks at millennials and their spending habits.
---
You might also like
---
More from Snapchat
---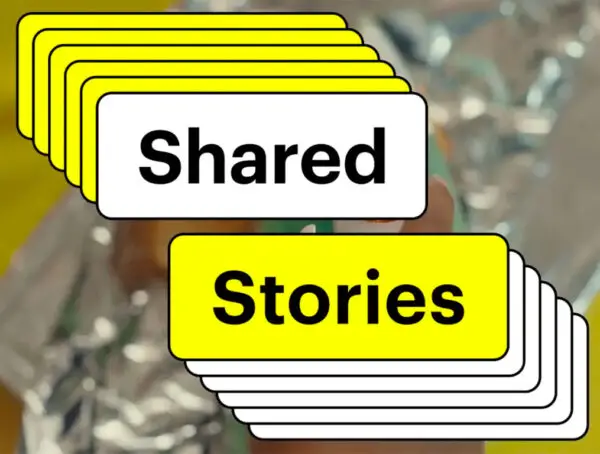 Snapchat shared stories will let users who have been added to custom stories invite their own friends to contribute. Custom Stories …