What do you know about Generation Z? Snapchat knows a lot. It's one of the platform's core age groups and one that other platforms covet. Here's what Snapchat knows about it.
Generation Z is an essential generation for marketers and advertisers. For one, it's the largest and most diverse generation in US history. And Gen Z teens (13-17 in age) are an incredibly influential group who are redefining "societal norms and brand-consumer relationships." They have a huge buying power – an estimated $44 billion, but they also influence how the households they belong to spend money. That's an additional $600 billion in influence. According to recent research from Snapchat, "96% of Gen Z parents say their teens influence family spending."

Gen Z also plays another important role of influence – within their circles of friends. Snapchat says that "70% of Gen Z consider their friends to be like family," and 85% prefer to have a close inner circle of "a few very close friends rather than a large group they're not as close to." Friends are their most "influential factor in purchasing decisions," thus marketers need to think about "how close friend networks will influence their advertising campaigns."

Gen Z is a generation whose "makeup is radically different from the generations before." For example, in the United States, half of  Gen Zs will be "part of a minority race or ethnic group by 2020." Gen Zs embrace inclusiveness and expect the same from friends, the people they meet, and the brands they interact with.
In terms of how they spend "me time" Gen Zs again differ significantly from other, earlier, generations. Most spend their seven free hours on weekdays or eleven hours on weekends on social media (19%) or listening to music (19%), or watching shows or movies (18%). This doesn't change when spending time with their friends.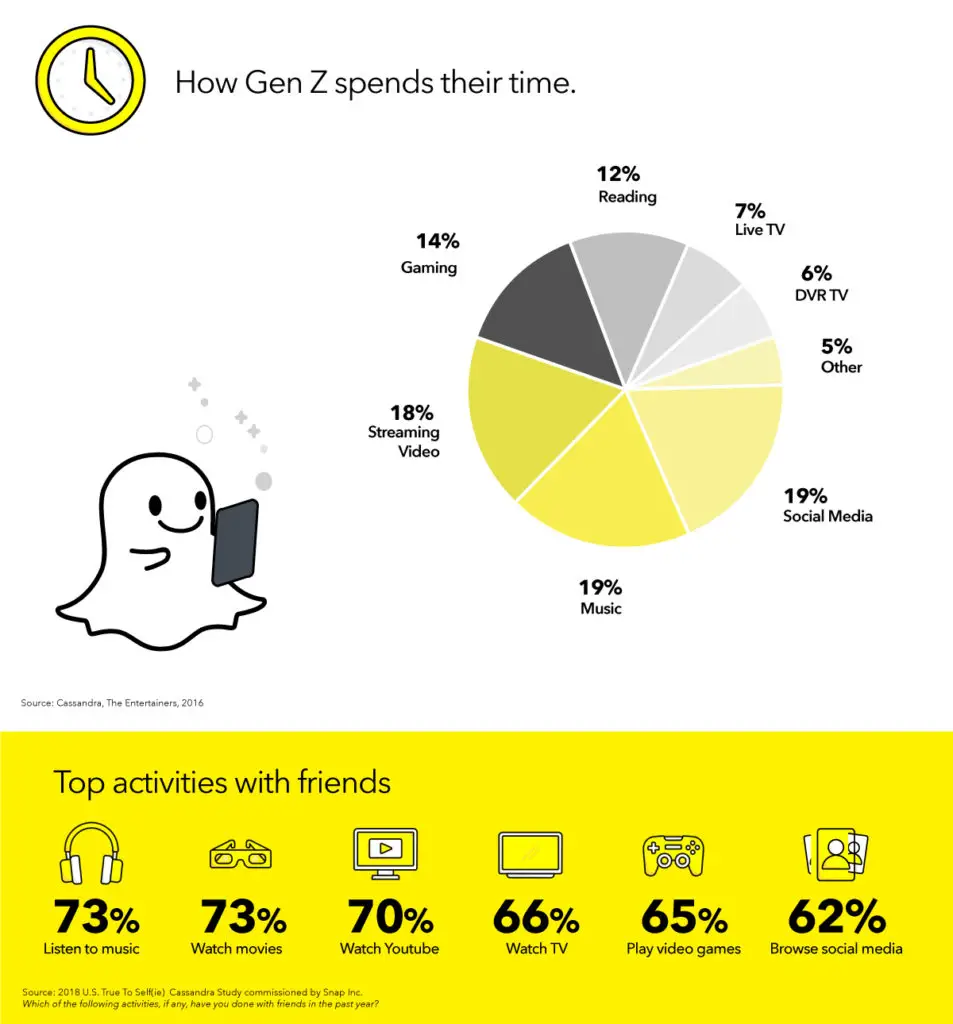 Gen Zs are not entitled, "beauty-over-brains, teen phone zombies." They value "smarts, authenticity, and spontaneity" in messaging from brands, but they expect and value the same from the influencers they'd like to meet. They value "qualities like being real, genuine, creative, innovative, and unique," and don't seem to be interested in advertising traits used in the past. They don't especially value "sexy" or "glamorous" for example.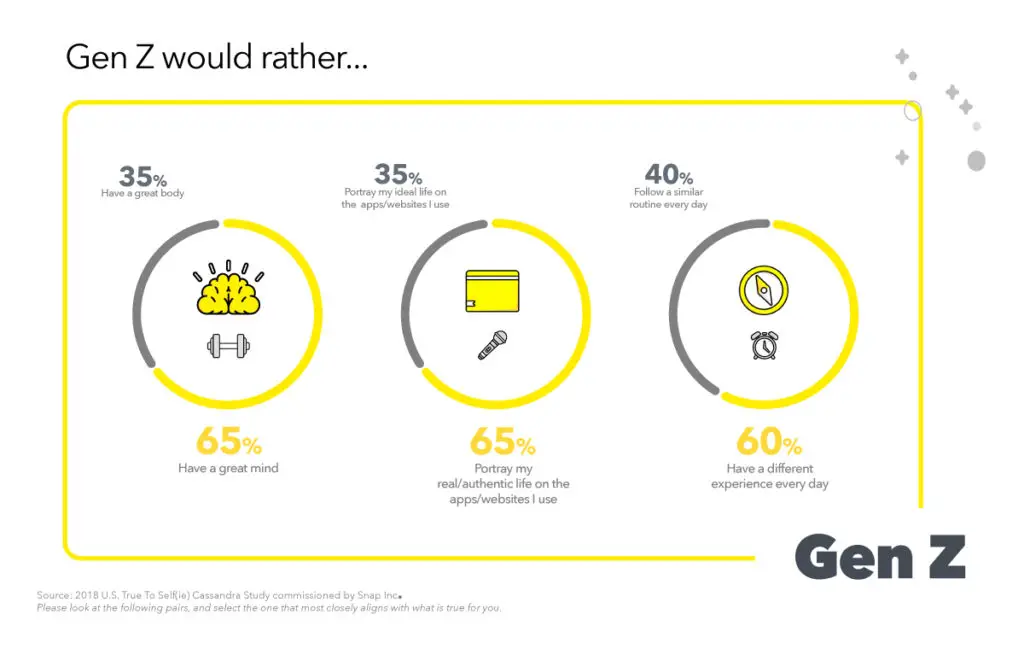 To reach Gen Zs, brands should tailor their messaging to appeal to all of them but should be careful not to sound inauthentic. "Teens can sense inauthenticity from a mile away, and there's nothing more cringe-inducing than a 'How do you do, fellow kids?' advertisement," right? What may have worked in the past, may not work anymore.
Image source: Snapchat
---
You might also like
---
More from Snapchat
---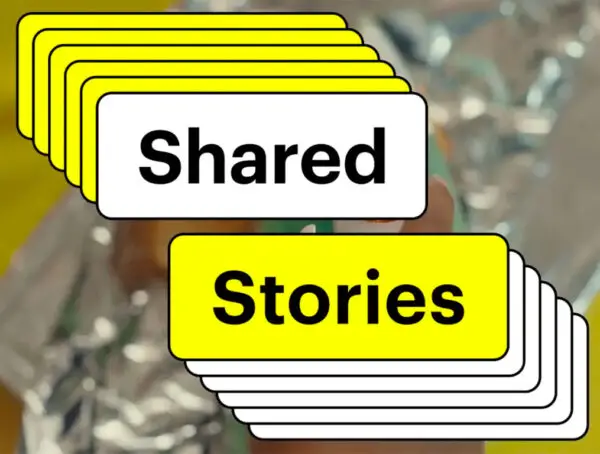 Snapchat shared stories will let users who have been added to custom stories invite their own friends to contribute. Custom Stories …