Before marketers start sharing content on social, they examine, evaluate, and pick, the platforms that are right for them. In short, most will be choosing the platforms where their audience hang out. While Facebook covers pretty much every age group, other social networks have more niche demographics. Snapchat is one of them.
Snapchat has long been regarded as a network for teens and young adults – also called Generation Z. And for good reason: users in this age group represent a majority on Snapchat. But recent figures have found that Millennials are joining Snapchat in droves. Today, more than half of new users are between 25 and 34, and this segment is growing twice as fast as those under 25.
However, this doesn't mean that both age groups use Snapchat in the same way.
Generation Z users hang out on the app to keep in touch with their closest peers. Contrary to Facebook and Instagram, arguably Snap's two biggest rivals, young Snapchat users feel less pressured to present themselves in the most favourable light. Snapchat mirrors real-life interactions, therefore sharing is made more natural and spontaneous.
A majority of Millennials use Snapchat in the same way: 73% of them send snap and Stories to their loved ones and nearly 7 in 10 have used the chat feature recently. However, what differentiates them, is that they are more keen to discover content through the app. 54% follow celebrities, 47% follow brands and 50% follow people they have never met – influencers for example.
Before even considering to venture onto Snapchat, marketers need to carefully consider this information. Regardless of what demographics they're aiming to interact with (not talk to!), marketers need to find a brand fit, so that the content they share contributes rather than interrupts.
If you haven't found yours yet, the full infographic by Influencer Marketing agency Mediakix may help you out:

---
You might also like
---
More from Snapchat
---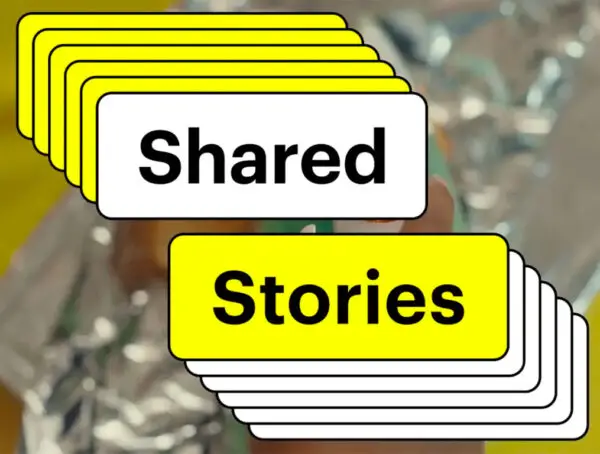 Snapchat shared stories will let users who have been added to custom stories invite their own friends to contribute. Custom Stories …