Snapchat's redesign hasn't gone global yet, but the platform may already be seeing the benefits of the move announced late last year. In its Q4 and year-end earnings call, Snap Inc announced that Snapchat's DAUs have increased 5% in the last quarter – making it the biggest increase since Q3 2016.
Snap Inc. made a big gamble when it decided to redesign Snapchat late last year. The new design isn't global yet, but it's been getting negative feedback from users. Despite this, it seems that Snapchat is already benefiting from the change. In its recent Q4 2017 and 2017 year-end earnings call, Snap announced some very encouraging results.
Daily Active User growth for Q4 was at 5% – 8.9 million DAUs. That's the highest user growth since 2016! Snapchat now counts over 187 million daily active users (DAUs), with year-over-year user growth at 18% – 28.8 million DAUs. Snap's revenue is also up 72% year-on-year, at $285.7 million – that's a 37% sequential increase. Although the increase was driven by auction and seasonality, full-year revenue came to $824.9 million – up 104% year-over-year. Either way, Snap still made a loss of $158.9 million EBITDA in Q4 2017, albeit less of a loss than previous years.
It's really too early to tell just how much Snapchat's redesign is responsible for the numbers, but the decision to separate friends from businesses may be doing some good. In Facebook's case, separating friends from businesses hurt publishers. In Snapchat's case, it hasn't. In fact, publishers sharing content in Discover have seen a 40%  increase in viewers, since the redesign. The redesign also seems to be favoured by older users, with users over the age of 35 increasing more than other age groups.
The only way to really tell the effectiveness of its redesign is to wait until it's rolled out across all markets and users – and with all its new features. The rollout is planned in Q1 2018, so we should expect it within the next month or so. Either way, up until now, Snap seems pleased with the initial results.
---
You might also like
---
More from Snapchat
---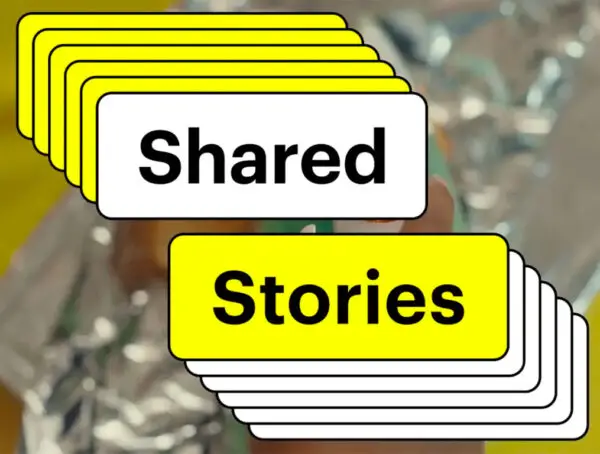 Snapchat shared stories will let users who have been added to custom stories invite their own friends to contribute. Custom Stories …