Snapchat and Instagram have both temporarily removed their GIPHY feature after users found a racist GIF as an option within the apps.
When you integrate third-party platforms within your apps, the risk is that you don't have the same level of control over the content they provide. This weekend, both Instagram and Snapchat faced a backlash, as users discovered an extremely racist GIF as an option within the GIPHY library available in their apps. The reaction was immediate: both apps disabled GIPHY.
While users rushed to complain about Instagram and Snapchat, it soon became clear that GIPHY was at fault, as the same GIF was available across both platforms. The said GIF was soon removed from the GIPHY library, and both Instagram and Snapchat are now waiting to make sure this will not happen again:
"As soon as we were made aware, we removed the GIF and have disabled GIPHY, until we can be sure that this won't happen again . . ."  – Snapchat
"This type of content has no place on Instagram. We have stopped our integration with GIPHY as they investigate the issue."  – Instagram
Both apps explained that all GIFs shared within their apps are meant to be "PG-rated," to be suitable for their 13+ audience.
How Could It Happen?
GIPHY's community guidelines prohibit such content on the platform. However, a bug in the platform's content moderation filters, allowed for the offensive GIF to become available. After that, the GIF could have been indexed rapidly, thanks to users sharing it.
Following the issue, GIPHY has assured everyone that the bug has been fixed, and that they have re-moderated all GIF stickers in their library.
GIPHY's integration is only recent on both Snapchat and Instagram, and one could imagine it might take time and consideration before either of them are ready to trust GIPHY and enable the feature again.
* We deliberately chose not to show the said GIF in this article.
---
You might also like
---
More from Instagram
---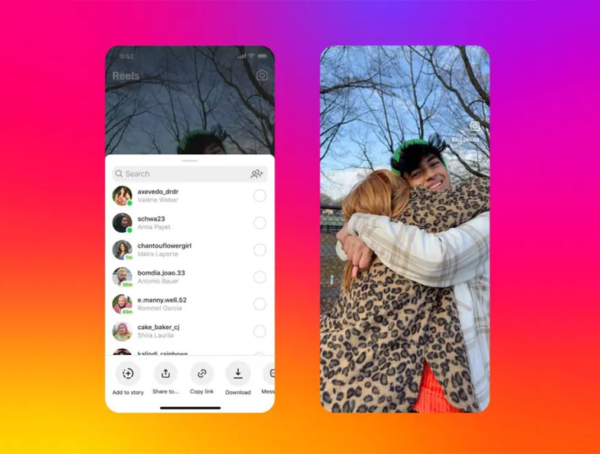 Instagram will finally let users download Reels posted by public accounts so they can share them outside the app. It took …