Snapchat has launched a new data tool to help creators identify popular Snaps and trending topics on its platform.
Snapchat's popularity has developed into an engaged community of 293 million daily active users, and the platform is now offering a glimpse into the most relevant topics and moments among Snapchatters.
In a blog post, the platform announced the introduction of Snapchat Trends which showcases a list of popular subjects/trends that are active on the platform.
The list is compiled by highlighting the most popular keywords shared via public Stories and My Stories viewed by a large group, in addition to a searchable database of terms.
Snapchat Trends is already available globally for creators to learn from the Snapchat generations and power their brand using these insights and knowledge.
Snapchat Trends offers marketers and content creators a new source of insight into the Snapchat Generation and the topics users care about. The following five insights can guide creators in building their business or brand.
Product Market Research
When researching organic consumer behavior, Trends can guide in evaluating the overall market fit for a product or service.
Consumer Packaged Goods, for example, have seen a marked increase in the past few months in the volume of conversation around seasonal summer flavors like strawberry, watermelon, and rhubarb. 
Knowledge of this trend may provide the inspiration to explore new products or flavors or to shift marketing focus to products within those flavor categories.
Creative Messaging and Copywriting
Trends also keeps track of new language trends as they emerge within Snapchat communications.
Brands can make use of such insights to build contextually relevant creative copy that stands out.
For example, the phrase "third-wheeling" has recently seen a 100% increase in mentions on the platform, a trend that interestingly peaked almost every Friday and Saturday.
This knowledge has been used by the online dating industry to direct new and relevant creative on the platform.
[Tweet "Snapchat has launched a new data tool to help creators identify popular Snaps and trending topics on its platform."
Building User Profiles and Personas
As Snapchat interactions occur mostly among close friends, this trends report is able to offer powerful insight into the daily life and genuine interests of users.
Trends reveal, for example, that mentions of the term "streaming" reliably peak every Friday, which is when new music and content drops usually hit streaming platforms.
Knowing insights such as these allows creators to build media strategies in alignment with the audience's core interests and timings.
Researching Key Moments
Snapchatters use Snapchat to celebrate anything from National Ice Cream Day to International Women's Day.
Trends pick up a massive groundswell in conversation around these "in-between" holidays, and can therefore become a powerful planning tool for any brand looking to "own" a relevant moment.
Competitive Research
Trends also offer a way to understand the market in which a brand, product, or service operates, as well as the consumer sentiment around a specific product and its competitive offerings.
Creators can analyze multiple products in one query, and compare the peaks and valleys of conversation over time to see how their brand is faring relative to the competition on Snapchat.
---
You might also like
---
More from Snapchat
---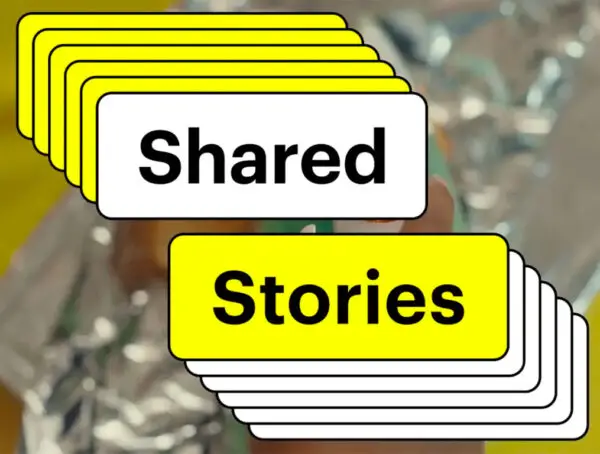 Snapchat shared stories will let users who have been added to custom stories invite their own friends to contribute. Custom Stories …