Christmas, year by year, electrifies e-commerce, and one thing's for sure – if you run an e-shop, you need to be aware of possibilities that could help you earn more.
If you've already planned ahead, great for you, if you're just getting started, this article can come in handy and inspire you to do something or to do more. Christmas is a magical time when you feel genuine happiness from giving presents and seeing people's joy. People might skip Black Friday and Cyber Monday, but they won't miss Christmas. You need to be prepared.
Big fish prepare for Christmas for months in advance, trying their best to get people's attention. This includes preparing dedicated adverts, huge campaigns both online and offline, and other "fireworks" small businesses can only dream about. It doesn't mean that your brand is a loser this year – despite the clock ticking, you still have enough time to take action.
Below, you will find a few questions – you'll need to pass this "exam" first.
Have you checked your website and online shop?
Do all of the payment methods work without problems?
Can you make a hassle-free purchase?
Is the online shop ready and aesthetically good enough to attract clients instead of putting them off?
Have you already figured out what great deals you will offer?
Have you established terms and conditions?
What about delivery? Will you offer free delivery, discounted, or nothing special? Christmas IS special. Don't let your potential customers leave because you behave like a miser.
If you run a brick-and-mortar business as well – do you plan to offer the same discounts online and offline?
Do your social media work? Does the "Shop" feature work correctly?
If you answered YES everywhere, you could proceed. But… you can do better. Here are a few extras!
Use Short, Simple Videos
Some say "A picture is worth a thousand words." Videos are worth even more – according to this Forrester study, they're actually worth 1.8 million words. People on social media love video, and with so many tools on the market to create them, it is easier than ever before. Try tools like Lumen5, Reevio or Biteable – they are so user-friendly and intuitive, that making your first video will take just minutes.
Use Groups
Groups are like spinach. You love it and add it everywhere, or you hate it and avoid as much as you can. What you need to know is that groups today are no longer the groups you knew in 2013. Now, we all seek value and benefits. If your offer suits some groups' needs or matches it from any other reason, then you have a reason – to join and to share some information about your holiday offers. Remember – you won't be the only one!
Make Offers
The "Offers" format available on Facebook is not commercially exploited enough, and brands don't really know how to use it right – that is why it marks a great opportunity for your brand to shine. By using this format, you offer a particular discount to your customers, and they can save it directly on Facebook to use in-store or in your online shop. Giving a unique code gives you an opportunity to track their usage better.
Influencer Marketing
It may be a bit too late to find the best influencer for your campaigns, as the logistics around this take a while. You can still get an influencer for activities like unboxing or sponsored content, though. Our guide should help you. You should hurry up though and don't pick random influencers who would add no value to your communication!
E-Mail Marketing
Some people hate it; some people can't wait to get another brilliant mailing from their favourite brand. If you already manage some e-mail marketing activities, it could be a good idea to prepare a little tactic for Christmas offers. You have quite a few ideas to use: you could implement a widget with the countdown to your email. Or you could show some sneak peeks of special Christmas deals. You could also prepare some exclusive discounts for those who subscribed to your newsletter.
Be Content
Content marketing activities can drive additional traffic to your shop exactly when you need it. Think about preparing some gift guides – this kind of content is warmly welcomed by people looking for perfect presents for their friends and family. Don't limit yourself – create as many gift guides as possible, they will do some good for your SEO as well. Gifts for brother, traveller, businessman, or geek? Get your audience covered.
We hope that you will find my tips useful and can apply them to your strategy. Next year, start preparing even earlier to avoid the hassle!
---
You might also like
---
More from Experts Talk
---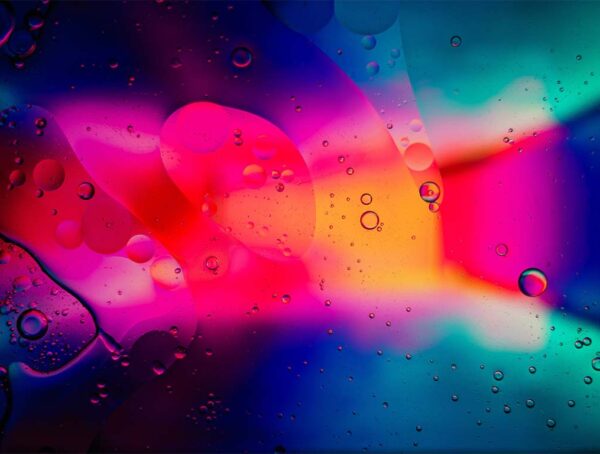 In this month's experiment, we set out to find out whether adding custom alt text on Instagram posts improves reach.