Nowadays, it's not enough to design and create an app and put it on the App Store or Google Play, and watch it grow. To be successful, you need to work on promoting it really early – and the launch date is definitely too late for any promotion. You need to act earlier, otherwise your app may never earn a dollar.
Does it make sense to still create apps? Oh boy, does it. Did you know that 9 is the average number of apps people use daily (monthly it is 30). We are all a bit obsessed with apps, even if we use only those we need the most. The truth is, people will always try to increase their productivity, or look for new ways to entertain themselves. Mobile users, with faces glued to their screens? They are the perfect market for your app.
Before you start counting your little fortune, you definitely should get prepared to get press. Start by making a pre-launch kit:
Your website – even if it's a simple one, you should ensure that it works great – both on desktop and mobile. The mobile version is crucial for you if you want people to hit the "download" button like crazy. Make the website consistent and full of information, but don't overload it. Fit it all in one page.
Blog posts – if your website has a blog, if you create an app for already existing business (instead of making a business out of just an app), or if you are entering a very competitive market, blog posts may help for your launch. You can use it to describe your app, or steps and/or features you are developing on it.
Reviews or testimonials – give some early adopters a say! Let a few people use the app before you launch it – they will provide useful feedback that will allow you to improve.
Mailing lists – if you have a database of customers or people waiting for a launch, you should have an idea of how to reach them effectively. Mailing is one thing, and you definitely should keep in touch with your contacts, as well as announce the launch to them. What is important is NOT to lie, and respect their time: if you don't know when you are going to launch your app, it is better not to write "next week." Keep it consistent, intriguing, and always true and up-to-date.
A list of features, especially the competitive ones – whoever asks you about your app should get some quick information about what they can get with. No matter what your app is used for, you need to be prepared for questions.
Screenshots and high-quality mockups – this is what can help you sell the charm of your app. Many people decide to download an app thanks to great graphic design. If it is attractive – and it is shown in an attractive way – it can drive traffic to your website and increase the number of downloads. No one will just believe that an app is brilliant and user-friendly. People need to see it for themselves.
Press kit: your bio, blurb about the app, graphic materials, photos and logos. If you allow people to download it directly from your website, you can get even more press.
If your budget allows it, think about using a video tutorial to show and explain the features of your app. By many, it is regarded as the most user-friendly way to tell people about an app.
Ready, steady, go! Once you prepare your kit (we must admit that it can take a while, it totally pays off in the end though), you can start the real deal: promotion. Below, you will find a handy checklist of ways to spread the word about your app.
Social media obviously, with paid social support (Campaign goal? App installs). It comes as a natural choice. Use growth hacking methodologies and test out various promotion methods. You should also always use your personal profile to inform people about the app, and develop your own personal branding around the app, weeks before the launch.
ASO – App Store Optimisation – is the process of improving the visibility of your app. There are quite a few factors to take into account, but you should focus on appropriate keywords and their density, descriptions, a catchy title, and your logo design, as well as receiving and reacting to reviews.
Promoting your app in-store – with QR codes, maybe small leaflets, posters, and information printed on receipts. There are so many, usually empty, placements you can use!
Involve influencers in promoting your app.
Quora seems to be a good place for marketing your app as well. You can find many specific questions about apps or features there, so if someone is looking for something related to your app, you can react and offer it to them. But remember: There is a thin line between advice and spam.
Content marketing can also help you. Blog posts including information about the app, about the problem it solves (or entertainment it delivers), tricks, tips, hints – this is something your audience can look for.
Video and YouTube advertising – raise your hand if you've never seen a Grammarly pre-roll ad on YouTube! This kind of advertising can be really effective – video ads inside other apps can also drive you some more traffic.
PR coverage – you should care about some PR mentions, but you should also focus on submitting your app for review to get some more visibility. There are so many places on the net you can do this! Check out App Annie, App Advice, or The Next Web. If your app is featured there, downloads are likely to increase overnight.
We wish you all the best with your app – this will be quite a ride, but seeing how popular apps are – and how much revenue they can generate – there is still a spot for your app to sparkle!
---
You might also like
---
More from Experts Talk
---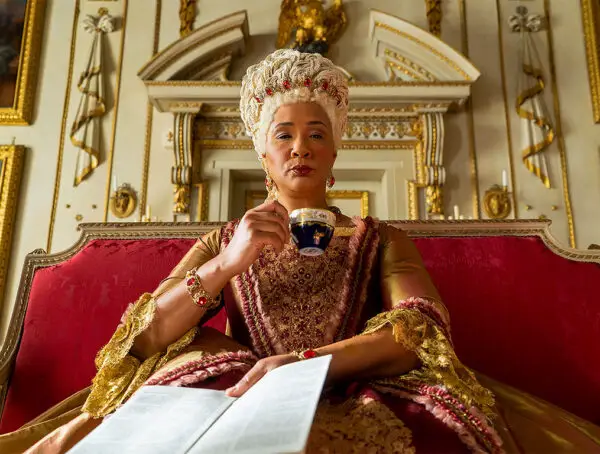 A new musical could soon come to life on TikTok, WhatsApp users are flocking to Signal and Fiverr will run …