Ponder, the self-styled 'anti-social network' backed by Mark Cuban and the creators of Tinder is here to democratise the spread of content. The amount of followers you have, doesn't matter. You are presented with content that you can either spread or just pass on it. Just last week, Ponder launched on iOS.
So, what is Ponder? Well, according to an article on the New York Post,
[quote]it's a new 'anti-social-networking' mobile app which promises to promote photos and videos because of what's in them, rather than because of who posts them and how many followers they've amassed.[/quote]
The short story is that it's essentially an Instagram/Reddit hybrid, but based on the premise that Instagram is full of fake "celebrities, narcissists and cyberbullies". Ponder wants to disrupt all that.
If you like our stories, there is an easy way to stay updated:
Follow @wersm
As co-founder William LeGate says,
[quote]That probably means, […] that Ponder won't be a big venue for Kim Kardashian and her selfies[/quote]
The app promises to give everyone an equal opportunity to "go viral" because of their "originality and entertainment value". So, photographers, musicians and other artists who are tired of the way Instagram – or other social networks – work have the ability to get out there and show of their talents.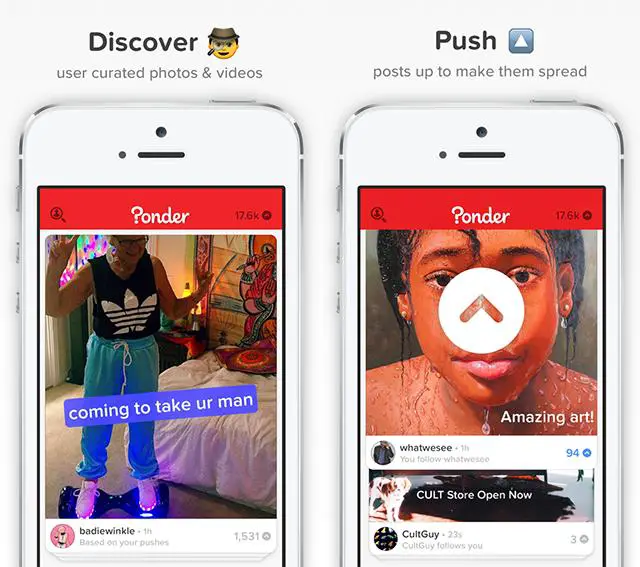 Ponder's co-founder, Tyler Mateen explains that
[quote]It's not a popularity contest to see how many followers you can get… We want to level the playing field so anybody has an equal opportunity for their photo or video to be seen globally.[/quote]
Users simply swipe up or down. Up, to upvote and share content with people with similar tastes, or down to rejecting the content. Users see "a live, unfiltered, chronological stream" of whats happening on the platform – an algorithm shows users what others are upvoting. They can following other users but user's follow count is never public, so it can't be used as a stat to use. There is no commenting ability, but Ponder does plan to introduce DMs between users.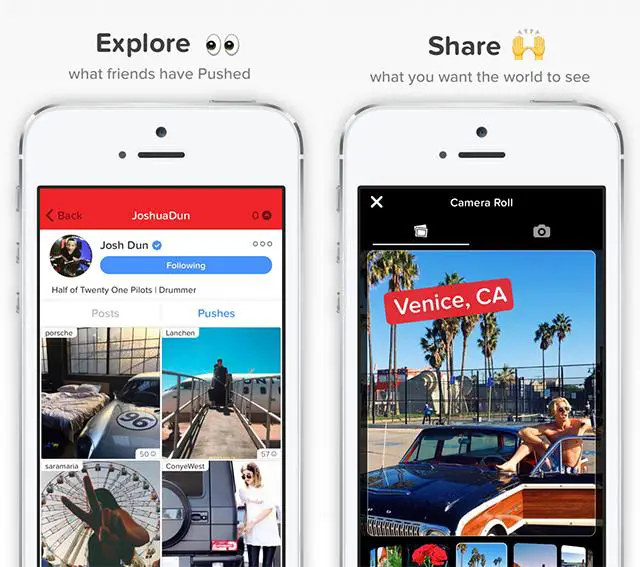 All users have a "personalised stream", but the can also discover new content in a "most recent" feed or check out the "trending" tab. Personalised streams are customised based on who they follow and what content they upvote. Users can upload their own photos and videos (either from their camera rolls, or capture new ones with their devices), and can add captions to their content. Finally, they can also post content anonymously.
So, what's the differentiator here? William LeGate, co-founder and CEO of Ponder explains,
[quote]posts are designed to spread beyond your network of friends and followers. We show you a user-curated feed of photos and videos that have been pushed by your friends and others with similar tastes. We are democratizing the discovery and distribution of your photos and videos, so instead of it being a popularity contest, it's a place where the best content spreads.[/quote]
As we know very well, a social network's only "makes it" if there are enough users on it, spreading content. Also, once there are enough users on it, any company finds it difficult to monetise the network it has created. And that is the big bet for any social network. Ponder has just launched, therefore it's premature to talk about monetisation, but it will be interesting to see if it becomes popular with users. You can find Ponder for free, on the iTunes App Store.
If you like our stories, there is an easy way to stay updated:
Follow @wersm
---
You might also like
---
More from Other Platforms
---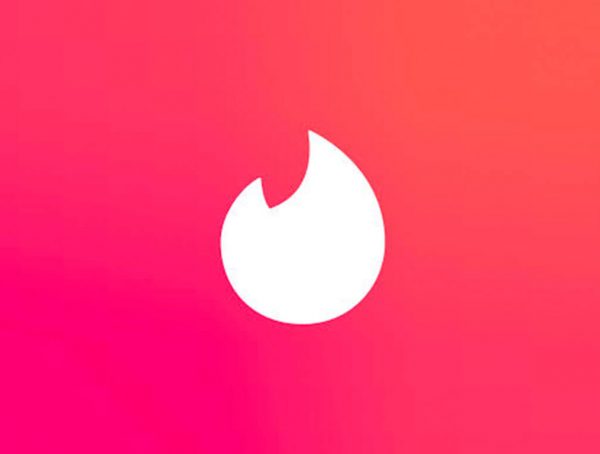 Tinder says it will remove social profiles from bios as part of its updated community guidelines to keep the dating …