Pinterest is rolling out a collection of emotional well-being activities that people who are in distress can do right within its mobile app.
People who search for things like "stress quotes," "work anxiety" or other terms that could indicate they might be feeling down, will now start seeing a prompt to explore a range of guided "emotional well-being" activities created especially to improve their mood. Annie Ta, Pinner Product Manager, notes in the announcement of the feature that the collection of guided activities is "not meant to replace professional care, but it may help someone if they need support."
The guided activities offer an interactive way to improve someone's mood with tools to help them relax or "self-compassion exercises." They were created in collaboration with emotional health experts at Brainstorm, Stanford's Lab for Mental Health Innovation, and with advice from both, Vibrant Emotional Health, and the National Suicide Prevention Lifeline.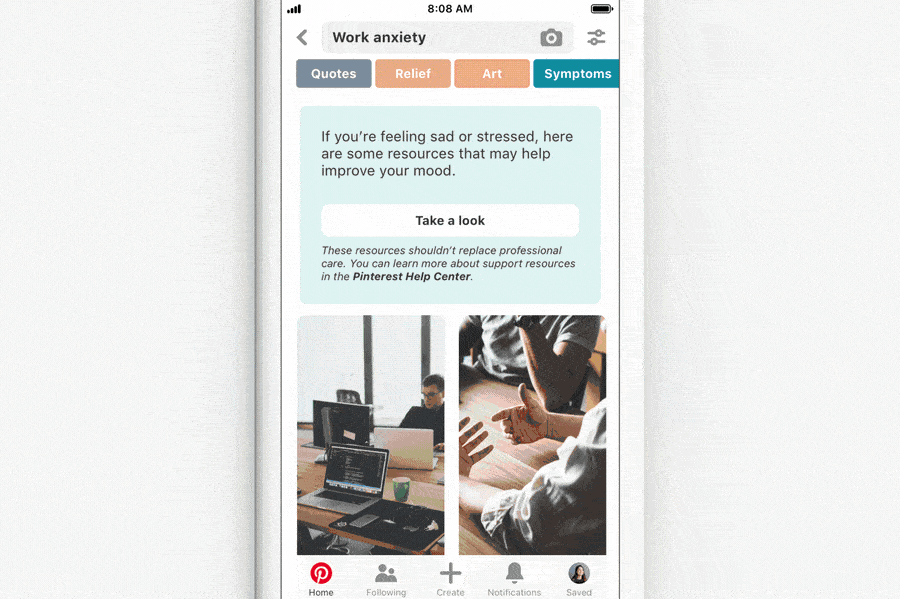 If users search for self-harm related information, Pinterest will, of course, continue to direct them to the National Suicide Prevention Lifeline. This is available "in just two taps," explains Ta.
The new resources and experiences are kept separate from Pinners' accounts, so they are private, and Pinterest doesn't track the people who use them. As Ta explains, "this means we won't show recommendations or ads based on their use of these resources."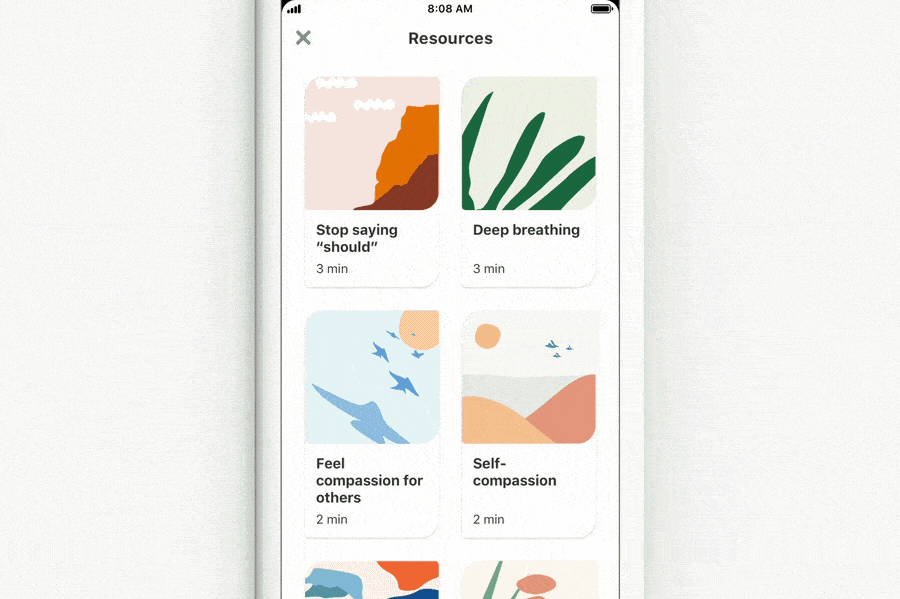 The "compassionate search experience" is becoming available to users in the U.S within the next few weeks on iOS and Android (version 7.25), for the time being, and Pinterest wants to expand to all of its users in the future.
It is only of the new things Pinterest is trying in in its efforts to make the platform "an inspiring and welcoming place for everyone," and Ta explains that the company will continue to improve the experience by working with more health experts and making it available to more Pinners around the world.
---
You might also like
---
More from Pinterest
---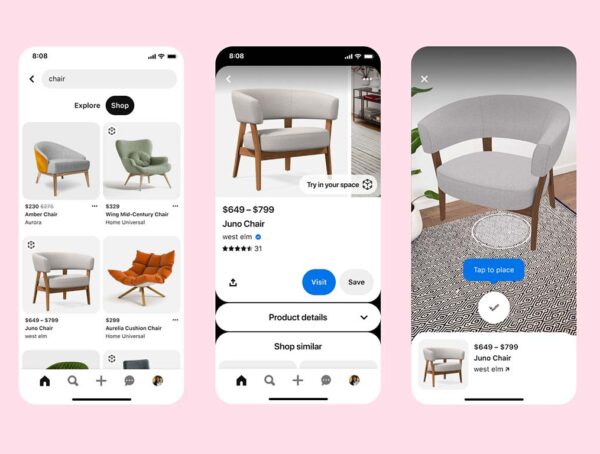 Pinterest is releasing a new AR Lens that lets users see how furniture would look in their homes before buying …