Pinterest's Pride month campaign is called "Show Your True Colors," and it promises to be more inclusive than ever.
Pinterest has always represented a positive, safe place for people of all genders to find support and inspiration. And over the past year, the platform has experienced an increase in inspiration searches related to celebrating life events in the LGBTQ+ community.
To celebrate Pride month, all suggested search results related to "Pride" will appear on a rainbow-colored background to mark the festive experience in selected countries – the US, Canada, France, DACH, Spain, Italy, Japan, and Latin America.
Furthermore, to ensure Pinners can feel truly represented and build a more inclusive experience, Pinterest has announced that it will let users select pronouns to ad next to their username on their profile.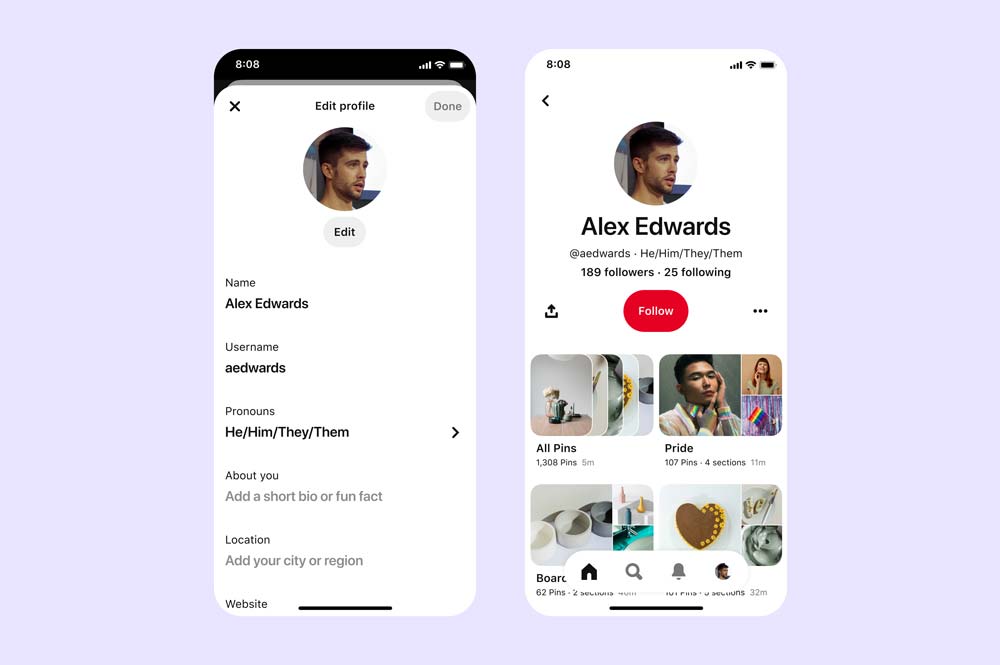 As it drives celebration, action, and inspiration amongst Pinners and Creators, Pinterest is also seeking to bring visibility to queer content and cultural icons. To this end, it will be featuring Creators from the LGTBQ+ community and allies in the Today tab touching on subjects across fashion, beauty, and art, as well as voicing LGBTQ+ rights.
Conversations around being an LGBTQ+ creator will come together at a global virtual event on June 23. As part of the event, Pinterest will offer educational and inspirational sessions around the meaning of being an LGBTQ+ creator and entrepreneur.
Also, Pinterest's campaign brings further visibility to the community by releasing a digital film featuring six LGBTQ+ Pinners and cultural icons sharing their experiences and igniting inspiration in various areas of their lives.
Finally, Pinterest is donating to organizations that provide advocacy for LGBTQ+ rights, such as Immigration Equality, a leading LGBTQ+ immigration rights organization, Mermaids, which helps gender-diverse kids, young people, and their families in the UK – and BLAQ, an organization empowering the Aboriginal and Torres Strait Islander LGBTQ+ community. Pinterest will match employee donations 2:1 as part of this initiative.
On-platform searches for subjects related to expressing LGBTQ+ identity have notably gone up this year. Compared to last year, searches for "bisexual pride flag" are up 5x, while searches for "coming out cake" have 2.5x more volume this year.
Furthermore, more Pinners across generations are discovering different sexual identities – i.e., "sapiosexual quotes" are up 4x, and "polysexual" searches are up 42%.
Gen Z, in particular, leads the way when it comes to searches related to discovering sexual identity. According to Pinterest, in the last year, Gen Z have searched for "omnisexual" related inspirations 8.5x more and for "abrosexual" 3x more.
They go on this discovery process to look beyond flags and queer posts about fashion styles and new ways of expressing sexual orientation through art and encouraging quotes or comics.
---
You might also like
---
More from Pinterest
---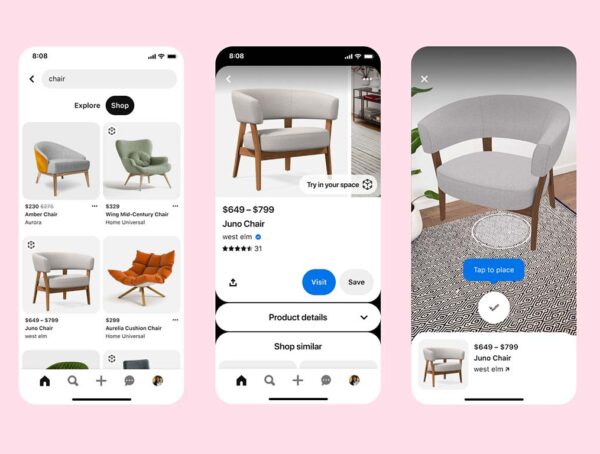 Pinterest is releasing a new AR Lens that lets users see how furniture would look in their homes before buying …