Pinterest is bringing shopping to the forefront of its platform, with shopping recommendations and browsable catalogs on its home feed.
People come to Pinterest to search for inspiration and to shop, so it makes total sense to show them things that suit them, their style, and interests.
That's why Pinterest has made several updates to its platform, making its home feed more "shoppable" and personalised with "new ways to dive into your favorite brands from personalized ideas at the top of home feed and browsable catalogs alongside Pins."
New Shopping Recommendations
A new shopping recommendations feature will now appear at the top of home feed bringing curated brand catalogs from different brands.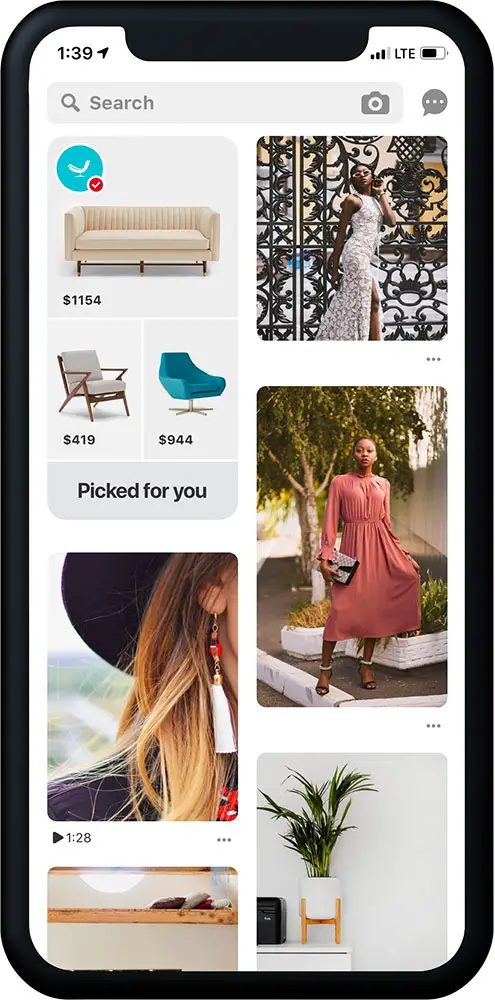 Browsable Catalogs
In addition to the new shopping recommendations, updated browsable catalogs will now also appear below Product Pins.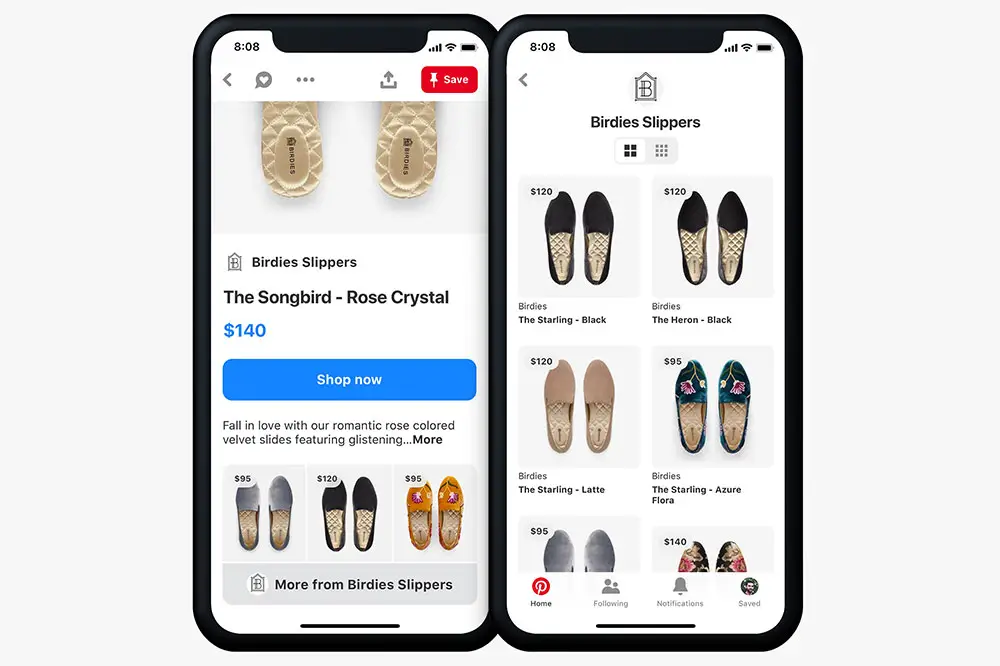 Both features are ideal for retailers, who can use them to reach Pinners as they discover new products to shop on Pinterest.
In its announcement for the new features, Pinterest shared results from a new study (conducted by Neustar) that looks at the effectiveness of shopping ads. The research shows that retail brands received "a 2x higher return on ad spend on Pinterest than social media and a 1.3x higher return than on paid search."
The two features are only some of the recent updates to make Pinterest more "shoppable," helping Pinners discover products that are personalised to them.
---
You might also like
---
More from Pinterest
---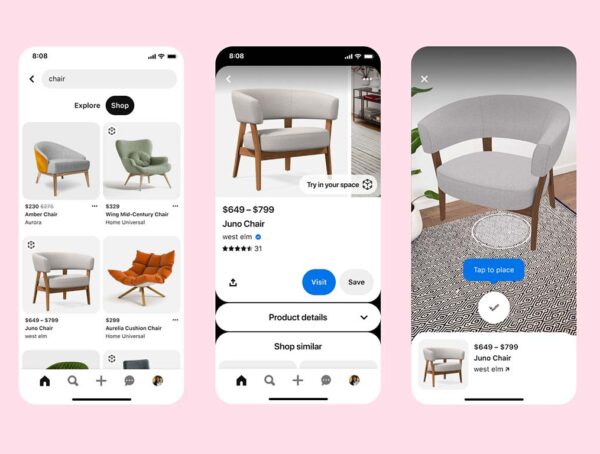 Pinterest is releasing a new AR Lens that lets users see how furniture would look in their homes before buying …