Not long after giving limited release to Carousel Pins, Pinterest is now launching an immersive way to share stories on its platform through its newest format Story Pin.
If it sounds a little bit like Facebook's Canvas feature it's because it bears similarities. Story Pins are specifically design to hold multiple media, such as images, text, videos and – of course – destination links.
So far, only a few things are known about the new format, however, what we know is that the new feature is receiving limited release for some iOS users. Brands such as Fabrik are already testing the new feature and we expect Pinterest to publish case studies some time in the near future.
According to the announcement, brands can use Story Pins to tell a story, as well as show different views of a product. Much like Carousel Pins, Story Pins can be used to show step-by-step guides or showcase lists of different products.
As with all new formats, there are some technical requirements to be taken into account in order to ensure optimal user experience. Pinterest recommends portrait images of a minimum of 900×1600 pixels, as well as a max video file size of 10 MBs. Pinterest also notes that Story Pins can hold a minimum of 2 pages and a maximum of 20.
You can read more about Story Pins here.
---
You might also like
---
More from Pinterest
---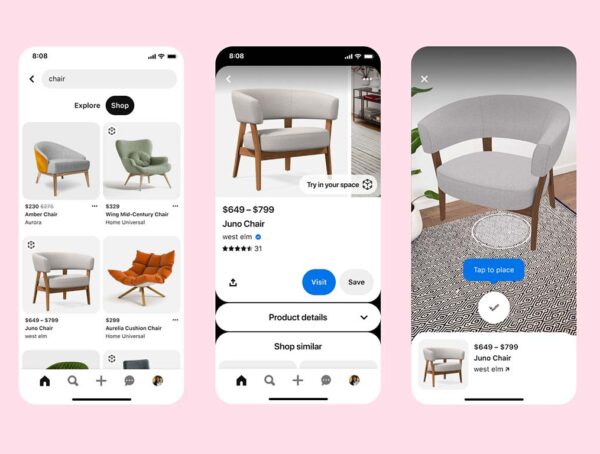 Pinterest is releasing a new AR Lens that lets users see how furniture would look in their homes before buying …