Felix "PewDiePie" Kjellberg has become the first individual creator to surpass 100 million subscribers on YouTube.
Remember the PewDiePie vs T-Series feud for the most subscribers on a YouTube channel, nearly a year ago? No? How could you have missed it? Anyway, here's the gist of that story: From around 2013, and up until August last year, gamer-turned-internet-celebrity "PewDiePie" had the biggest YouTube channel with over 66 million subscribers. But that was until T-Series – a music production company in India – was poised to dethrone him.
Well, the "dethroning" part happened in March of this year, but it didn't seem to matter much, as PewDiePie really benefited from the attention.
He may have lost his spot at the top of YouTube, but he still has the biggest gaming channel on the platform and the most subscribed channel run by an individual creator. Today, he's also the first individual creator to surpass 100 million subscribers!
Love him or hate him, PewDiePie is a big part of YouTube's history, one of the platform's most successful creators, and an important part of Internet culture – especially gaming. Despite various controversies that have surrounded him in the past, he has moved forward relatively unscathed.
To mark the momentous occasion,  YouTube even Tweeted a celebratory video showing various points from his 9-year career on the platform.
https://twitter.com/YouTube/status/1165444428988743680
Kjellberg himself thanked his subscribers, saying: "Before YouTube, I was that weird kid with no friends, and suddenly there's so many people who enjoy what I do."
So, what does the future hold? That's unknown, but for now, PewDiePie will be concentrating on Minecraft.
---
You might also like
---
More from Social Fun
---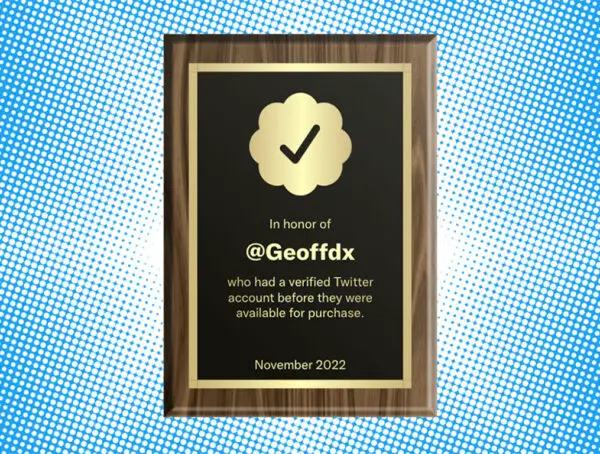 Veriforever is a web app that lets you create a personalized plaque to commemorate your Twitter verification. Before Elon takes …