Pokémon Go developer Niantic has launched a platform to let developers build AR apps that can bridge the metaverse and the physical world.
Earlier this week, AR technology company Niantic launched Lightship, a free platform designed for developers to build what the company envisions as "real-world metaverse" apps, capable of bridging real and digital worlds.
The free, openly available technology was revealed during a live stream earlier in the week, where Niantic's CEO, John Hanke, introduced a vision for the metaverse that is closer to the real world and the people in it, as opposed to what Hanke calls a "dystopian nightmare" far detached from reality.
According to Hanke, Niantic wants developers to use Lightship to build experiences that encourage "people to do things together with other folks who are alive."
Niantic's new AR Developer Kit (ARDK) will make building augmented reality experiences much more accessible. With Lightship, mobile apps will be able to map the surfaces and depth of an environment in real-time using a phone's camera, place and anchor virtual objects in the real world, and much more.
Niantic, the company behind the massively successful Pokémon Go game, is putting its technology at the disposal of all developers starting next week, enabling them to create "planet-scale AR apps" for free, charging a fee only when users wish to share their AR experience simultaneously with other devices.
To incentivize the AR app development race, Niantic is also committing $20 million to its own developers' fund.
In the presentation, Hanke also introduced the company's intention of developing a "visual positioning system" for AR glasses within the Lightship program starting next year. This system will allow AR glasses to locate their place in the physical world and display virtual objects that have been anchored in exact spots of the planet.
Hanke's vision for developing a link between the metaverse and the real world through AR sees Lightship as a "benchmark for establishing what AR can be." Unlike other giants in tech currently racing to develop technology able to support and build experiences in the metaverse, such as Meta or Apple, Niantic believes that opening Lightship's support for iOS and Android will make it an accessible and attractive offering to developers.
In doing so, the company is seeking to offer a solution that can overcome the limitations of operating systems, which will only become more of an obstacle with the development of multiple platforms in the AR glasses market.
"A solution that actually solves the developer problem of being able to write something and create something that's going to work across multiple platforms is really important," Hanke explains.
---
You might also like
---
More from Tech
---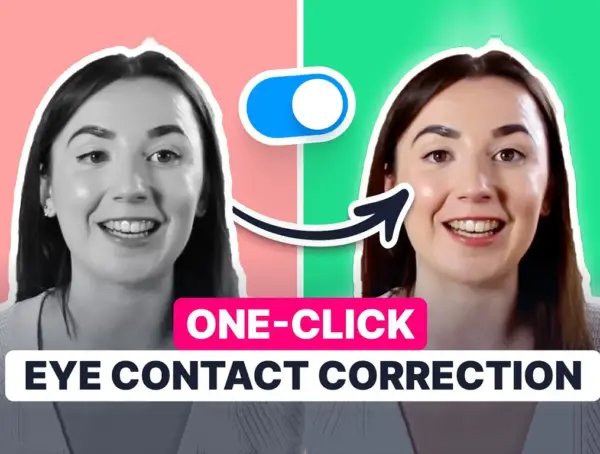 How many times have you struggled to keep eye contact with a camera when filming a video and reading off …